Application open for school groups interested in attending Intel ISEF 2015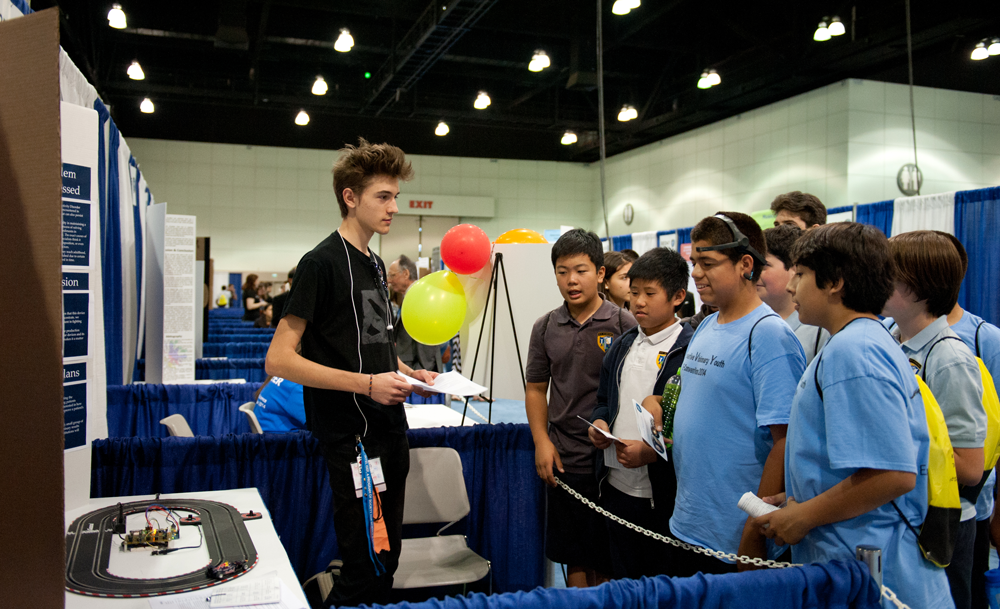 Society for Science & the Public, Intel, and the Pittsburgh Local Arrangements Committee invite middle and high schools (grades 6-12) from Pittsburgh and the surrounding areas to apply to participate in the Education Outreach program. This program is a hands-on, interactive day celebrating science held on Thursday, May 14 during the Intel International Science and Engineering Fair (Intel ISEF).
"The Intel ISEF is a showcase for the best young science researchers around the world. The Education Outreach program affords thousands of students from the local community the opportunity to meet and talk with the finalists of Intel ISEF, to become inspired to conduct research projects of their own and potentially to aspire to be a finalist themselves in future years," said Michele Glidden, Director of Science Education Programs at Society for Science & the Public. "They will also have the chance to engage in hands-on science experiments themselves and to learn about other scientific opportunities in their city through the Intel ISEF Expo."
Applications must be received by December 15, 2014. Financial assistance for bussing and substitute teachers may be available. The Education Outreach program includes the following activities:
Meet & Greet in the Finalist Hall
School groups are invited to visit the Intel ISEF Finalist Hall, where they will meet the finalists and learn more about their independent research. More than 1,700 students who qualified to attend by winning top awards in a local, regional, state, or national science fair will be on-site to compete at Intel ISEF 2015. Local students will have the opportunity to learn about groundbreaking research performed by their peers from around the world.
"When Invasives Attack!"
Participating school groups will get to identify freshly caught live plankton under a microscope, conduct biodiversity data collection, and participate in water chemistry testing in this one hour environmental science experience. In this hands-on lab, students will take on the role of environmental scientists by collecting data with similar equipment and methodologies used in the field to determine if a lake has been contaminated by an aquatic invasive species. Students will also analyze their data and make decisions on how to balance the resulting environmental and economic impacts.
STEM Education and Career Expo
Students and the public are also invited to view exhibits from national and local science and technology companies and education institutions attending the Intel ISEF.