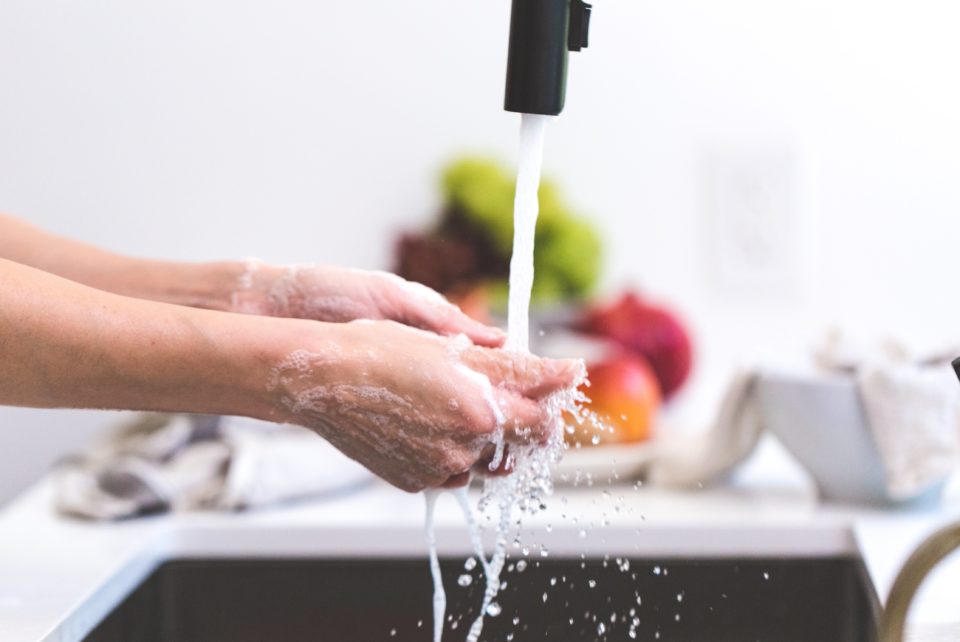 Over three years, The Lemelson Foundation will give $100 awards to an outstanding inventor in up to 270 Society Affiliate Fairs with middle school participants around the country. The prize was especially created to reward young inventors whose projects exemplify the ideals of inventive thinking by identifying a challenge in their community and create a solution that will improve lives.
Scientific curiosity can inspire invention—that was the case for Isabella Budak, an eighth-grader who attends Angola Middle School in Indiana. Isabella's research, culminating in a project titled "How Can We Stop the Spread of Bacteria in Public Restrooms?" earned her the Lemelson Early Inventor Prize from the 2019 Hoosier Science and Engineering Fair.
"I'm kind of a germophobe," Isabella confessed. After reading an article in her local newspaper about whether hand dryers transmit bacteria, she became extremely interested in finding the answer. "This is a product people could be using daily, so I decided to test it out."
To determine if hand dryers increase the spread of bacteria, Isabella used cotton swabs and Petri dishes to test the bacteria levels of different drying methods. She used a control sample from unwashed hands and studied two locations near her home—a McDonald's and a Rural King. In three separate visits, Isabella swabbed her hands twice after washing them at the two places—once after using paper towels and another after using the hand dryers. Her results indicated that using hand dryers at Rural King yielded the highest amount of bacteria.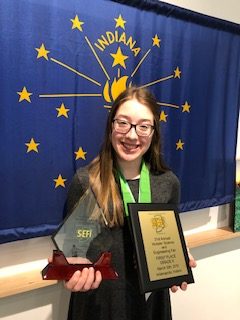 Next, Isabella researched common hand dryer designs to understand how they are constructed.. Based on what she learned, she mocked up a prototype that would use air from outside of restrooms instead of inside, where the air swarming with bacteria. "My hand dryer has a pipe that is vented to an external air source unlike the ones currently in use. The ones in restrooms today have a vent on the bottom that takes in surrounding air from the restroom itself. This vent sucks up the non-circulating, stagnant restroom air and deposits it directly onto your hands," Isabella explained.
To test her invention, Isabella returned to the hand dryer at Rural King. "I attached a retractable pipe to the bottom vent and then pulled the pipe out into the main store area. I used the same procedure as I did for my original experiment and found that this method leaves less bacteria on hands when used."
Winning the Lemelson Early Inventor Prize has inspired Isabella to keep finding fixes. "I consider myself an inventor not necessarily because of winning this prize, but rather from doing this project. I am proud I was able to identify a problem and work towards a solution. My favorite part about the invention process was that I could do whatever I wanted in terms of design. It allowed my creativity to flow!"
Isabella has plans to continue her hand dryer research and improve her prototype. "The next step is to test my design with all different brands, makes and models of hand dryers. There are so many different kinds out there; it will be interesting to see if the results are similar. I am planning to apply for a patent in the future."