Alumni gather before STS public exhibition of projects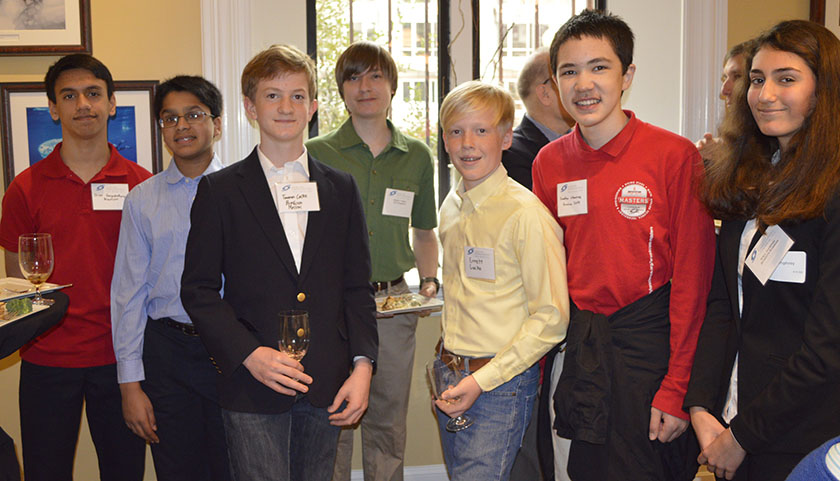 Before the public exhibition of projects even began at STS 2016, about 40 alumni gathered for an Alumni Reception at National Geographic Society.
Groups of Society alumni from all three competitions — Westinghouse and Intel STS, Intel ISEF, and Broadcom MASTERS — mingled and reminisced at the STS 2016 Alumni Reception at the National Geographic Society on March 13. The reception was held immediately before the STS Public Exhibition of Projects.
Michelle Hackman, a second place winenr at STS 2011, said experiencing the public exhibition of projects "reminds me of my glory days."
"I feel really connected to the Society," said Michelle, who reports at Vox. "It reminds me why I want to do more science writing and human-centric stories."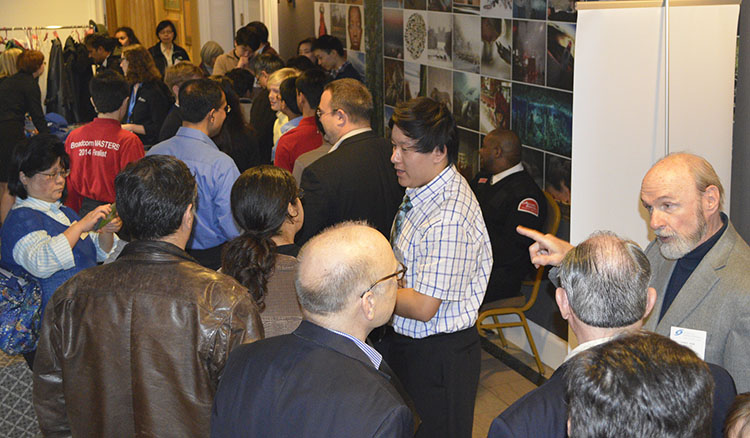 Maya Ajmera, the Society for Science & the Public's President & CEO and publisher of Science News welcomed the alumni and encouraged them to ask questions during the public exhibition of the current year of finalists.
"You're all part of an elite group of people," Maya said. "I look to the older alumni to be mentors for the younger ones."
Maya also spoke of one of the Society's goals, to create a vibrant network of its 60,000 alumni.
At the reception, STS 1962 alumna Judith Gordy realized she was a double alumni. She competed in National Science Fair in 1961, a previous incarnation of Intel ISEF. "Seeing the caliber of projects at public day is inspiring," she said.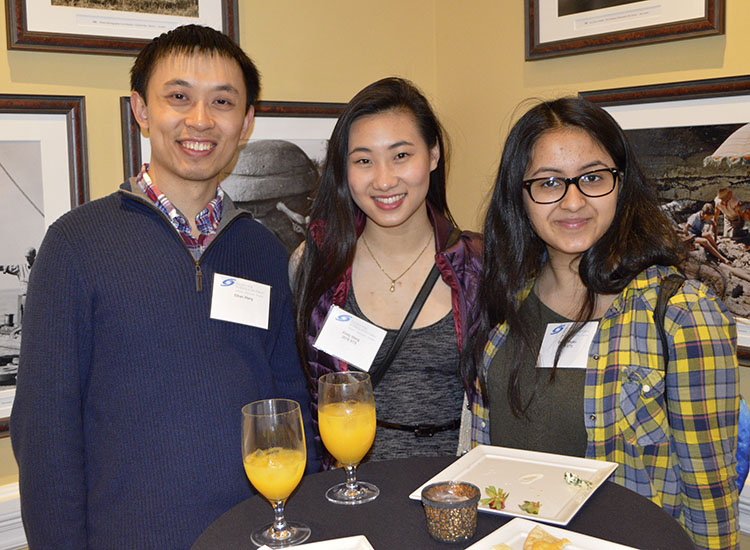 Alan Murry, an STS 1980 alum, is encouraging his high school-aged son into science fairs. "What I remember is the excitement of it all and meeting other interesting people," he said.
Nonie Aurora, an STS 2011 finalist, makes a yearly pilgrimmage to Washington, D.C. around this time of year "so it's perfect to come to STS and public day."
Nonie said she enjoys meeting the high school students working on science projects and research. "It keeps me excited about science," she said. "Sometimes when you become entrenched in something, it becomes less exciting."