A legacy of scientific excellence: one young scientist goes to India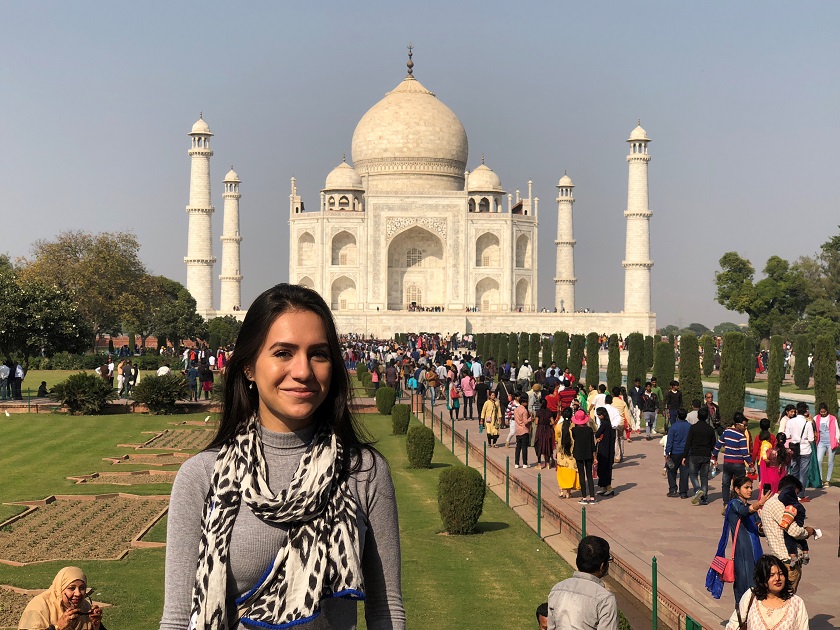 One of the beautiful things about science is its universality. When scientists and engineers from different corners of the world work together to brainstorm ways to make current inventions more efficient or develop solutions to practical problems, a lot can be accomplished. Even when two people speak different dialects, or have vastly different frames of reference, calculus, physics and astronomy remain a common language.
Nicolet High School senior, Anna Spektor-Bulatova, learned this first-hand while being abroad in India, the country that birthed such scientific concepts as the number zero and the decimal point. Originally from Glendale, Wisconsin, Anna received the Society's "Indo-US Science and Technology Visit to India Award" along with winning Best of Category in Animal Sciences at the Intel International Science and Engineering Fair (ISEF). Anna worked with her teammate, Ayman Isahaku, on the winning project focused on testing the viability of using a Type-II diabetes drug to counteract the detrimental effects of methylmercury build up in food sources, like fish. Unfortunately, Ayman was unable to attend the trip.
As a Best of Category award winner, Anna and her teammate Ayman won $8000 and their school and affiliated science fair each won $1000.
Through this exploration of India, Anna saw the country's deep history of science, technology and engineering shine through the rich architecture, history and people. This was also an opportunity to present her research at the IRIS National Science Fair in New Delhi. The fair is India's largest research-based science competition, attended by people all over the country. Some travel great distances to get to the venue and the fair is broadcast on television in an effort to drum up even more interest in STEM.
"I met a student in New Delhi who was at ISEF in Pittsburgh in 2018 and was competing again to come to ISEF 2019 in Arizona. He was interested in learning about colleges in the United States. Specifically, he asked about MIT, and had a strong desire to study in the states," Anna said. It was very inspiring to me that he, at such a young age, was achieving such success and that he was doing it all not for personal gain, but for the well-being of the people around him."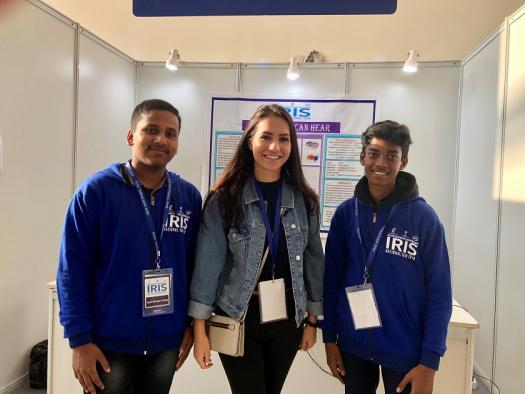 Anna relished in the exclusive opportunity the trip gave her to explore places in India generally not open to the public. At local university labs, she spoke to graduate students about their research ambitions. Anna was intrigued by the country's recent sustainability initiatives, such as development of environmentally and economically conscience fertilizers. She was moved by the local scientists' efforts to better the planet and mitigate damage already done.
"I knew that India was very advanced in science; this was further solidified on the trip. At the Energy and Resources Institute (TERI), an organization dedicated to sustainability and the research for new green technologies, I learned about India's advanced fertilizer, and technologies, which only belonged to this country. The 'going-green' focus of the country seemed to be everywhere we went. There were signs and other forms of encouragement that centered on keeping the earth clean."          
Anna noted that the sustainability efforts and enthusiasm for the IRIS Fair were just a glimpse into how seriously the country is taking its scientific initiatives. This inclination towards science and innovation is also evident in the country's artisans and infrastructure. "At the Dilli Haat, in which homemade goods are sold, I was shocked at the talent of the people, as I marveled amid the drawings and sculptures made solely by hand," said Anna.
From seeing the Taj Mahal and the monkeys that call it their home to experiencing the amazing IRIS science fair, Anna shared how amazing the trip was. She expressed, "I never thought in my life that I would go to India and even further, be granted access to labs and be divulged into the world of science there." Now, Anna is hard at work on her next Intel ISEF project and her future plans include studying biology, with a special focus on neuroscience.