Regeneron Science Talent Search Awards
The Regeneron Science Talent Search proudly identifies future leaders in science, and awards deserving students and their schools with $3.1 million each year. The first place prize is $250,000—the largest scientific prize available to a high school student in the United States—with  prizes awarded at all stages of the competition.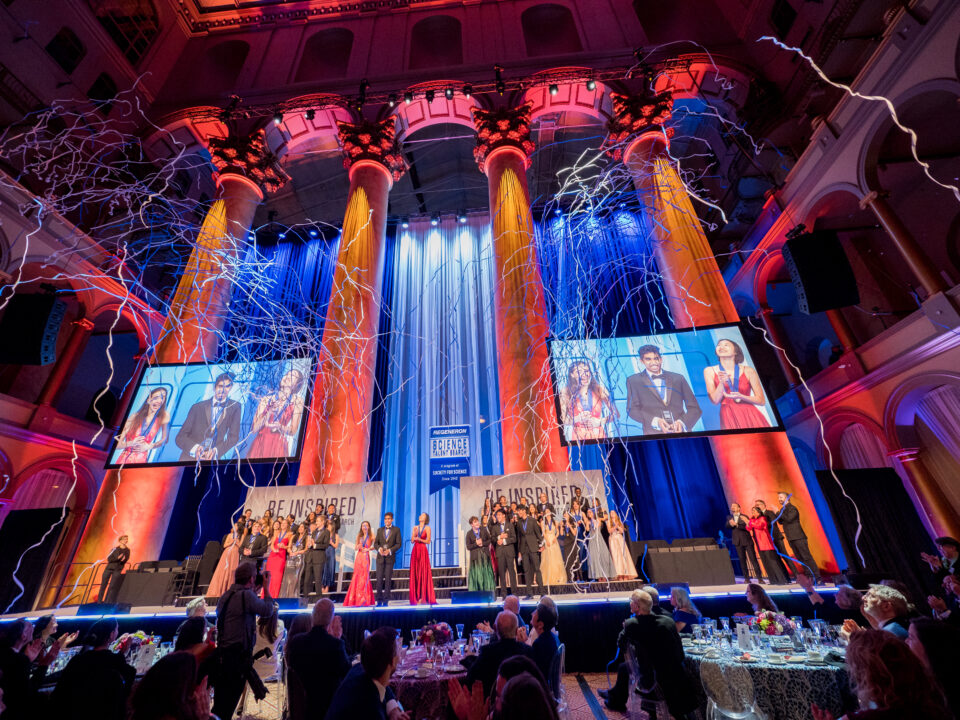 Entrant Awards
All Regeneron STS entrants who submit their applications by the November deadline receive a t-shirt, laptop sticker and a one-year subscription to Science News magazine as recognition of their completion of the rigorous application, and to support and encourage their interests in scientific disciplines.
Here's how you can enter!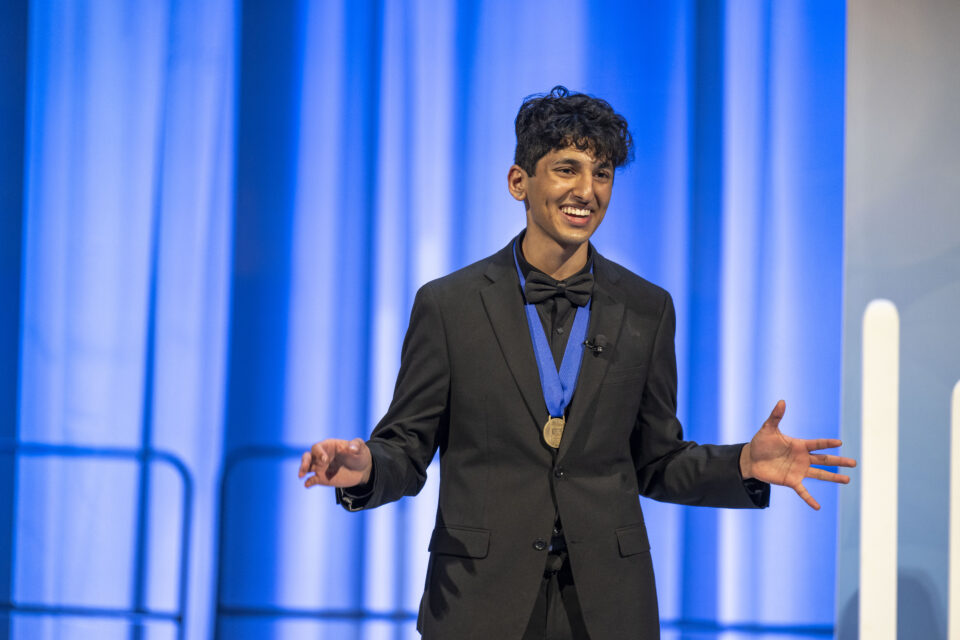 Here's how you can enter!
Top 300 Scholar and School Awards
300 Regeneron STS Scholars chosen from all STS entrants receive $2,000. In addition to the scholar award money, each scholar's school will receive an award of $2,000 for each scholar named. This school award recognizes excellence in teaching and school support of individual student researcher, and is to contribute to excellence in science, math or engineering education at the recipient school. In the case of home schooling, the award will be given to an affiliated school or school district of the home school or a qualified designee, after consultation with the Regeneron STS director.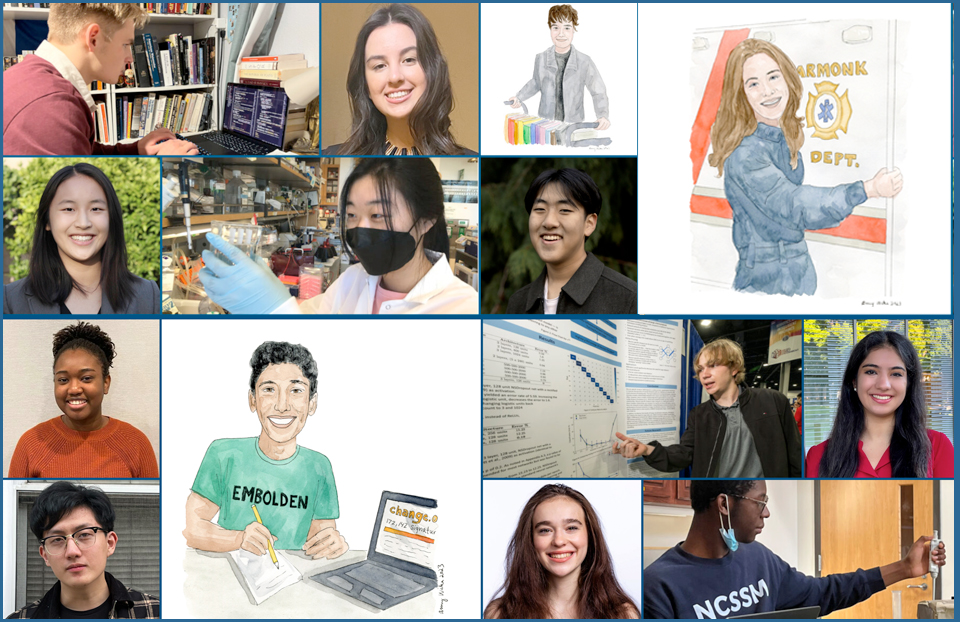 Top 40 Finalist Awards
40 Regeneron STS Finalists chosen from the 300 Scholars receive $25,000 (minimally) and a week in Washington, DC. In March, finalists travel to Washington, DC for the Regeneron Science Talent Institute. While in Washington, finalists display and present their research to thousands of visitors, many of them important figures in the government and scientific communities, promoting independent, inquiry-based science research.
On the basis of interviews with the judging panel and presentation of their research, 10 top award winners are selected, including the top winner, who is provided with a $250,000 award. Finalists who place in the top ten receive awards ranging from $40,000 for tenth place to $250,000 for first place.
Winner Selection
Top 10 winners are selected by a panel of PhD scientists. While in Washington, DC, the judging panel interviews all 40 finalists about their projects, and conduct a series of panel interviews to assess the breadth and depth of STEM knowledge, creativity and problem solving abilities.
Meet the Top 3 Winners from Regeneron STS 2023!