Spread the Word about Regeneron STS!
Do you know a rising 12th grade student with a great research project? Make sure they know about Regeneron STS! Utilize the resources on this page to encourage your students to apply to the nation's top STEM competition.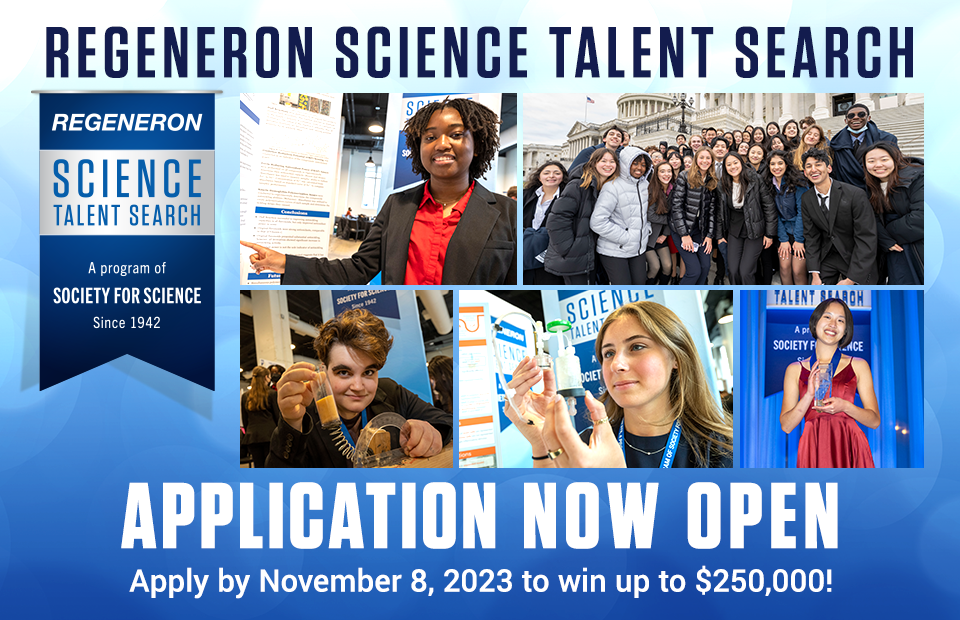 Tell Your Students About Regeneron STS!
Past Webinars
Review these helpful webinars filmed in 2021 and 2022. This information is all still relevant to the 2024 application cycle, with the exception of any past dates mentioned. Sign up for our email list to receive notifications of future webinars!