Oziomachukwu Chidubem Obi
North Carolina School of Science and Mathematics
Greenville, North Carolina
About Oziomachukwu Chidubem Obi
Ozioma investigated the ability of a combination of two drugs, Ibudilast and Interleukin 4, to combat neurodegeneration in an earthworm model of multiple sclerosis. He found that the drugs restored neuron function better when combined than when used separately. He hopes similar results can be achieved in humans.
Determining if a Combination of Treatments Ibudilast and Interleukin 4 can Treat or Prevent Multiple Sclerosis Using Model Organism Lumbricus terrestris
View Project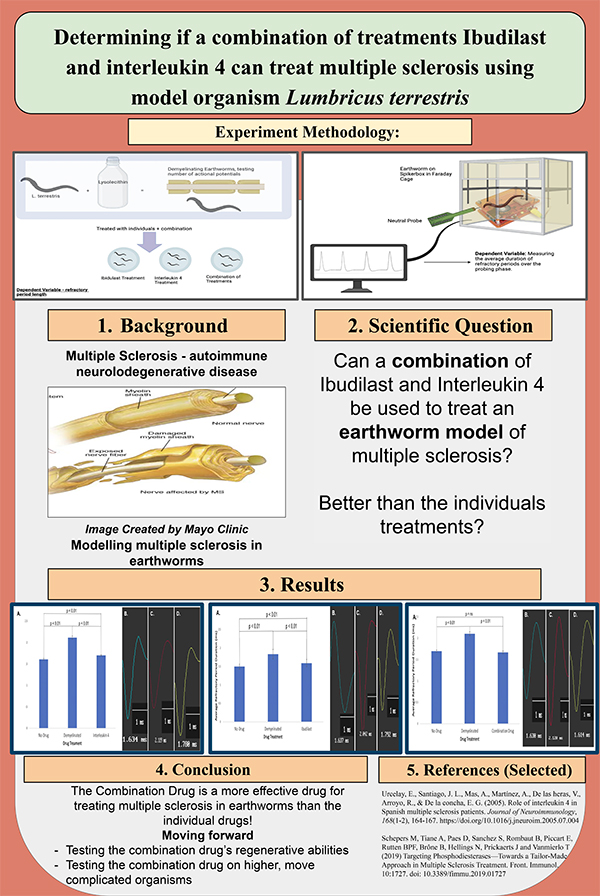 View Project
Oziomachukwu Chidubem Obi, 16, of Greenville, investigated the ability of a combination of drugs to combat neurodegeneration in multiple sclerosis (MS) for his Regeneron Science Talent Search neuroscience project. In MS, the body's immune system attacks the fatty myelin sheath surrounding the axon of the neuron (nerve cell), disrupting the smooth flow of electrical impulses and increasing the time neurons need to recharge between impulses called the "refractory period." Ozioma combined Ibudilast and Interleukin 4, two drugs used for multiple sclerosis treatment, and tested them on an earthworm model of MS that he created. He compared the effectiveness of the combined drugs to that of individual treatments by determining the changes in refractory period length and observed that the combination worked better than the individual treatments in restoring normal neuron function.
At North Carolina School of Science and Mathematics in Durham, Ozioma is a varsity swimmer, captains the quiz bowl team and leads the Black Student Union. The son of Ogugua and Reginald Obi, Ozioma is concertmaster of the school orchestra and was three-time first violinist in the All-State Honors Orchestra.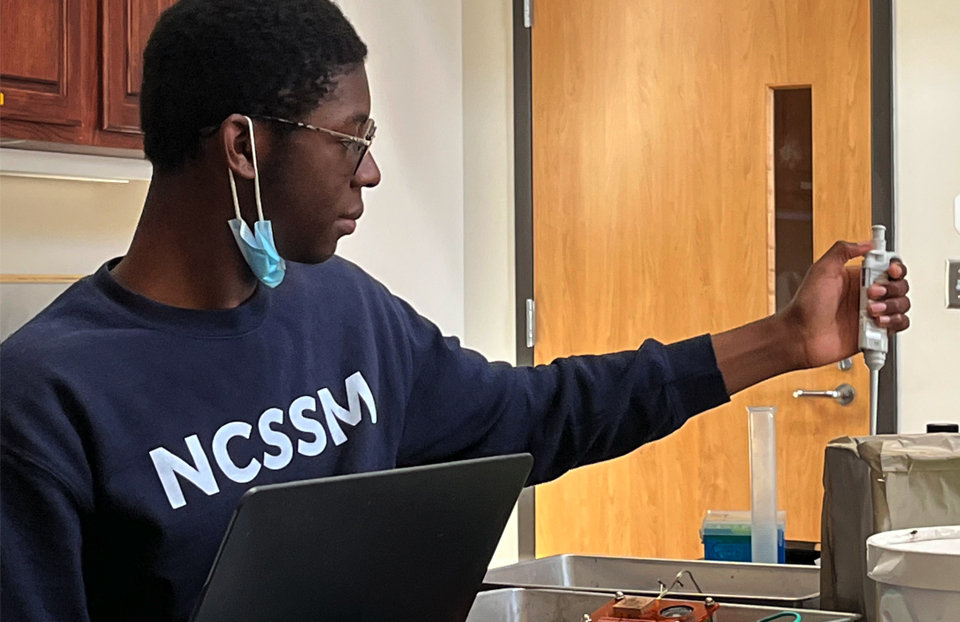 Beyond the Project
Ozioma leads his school's chamber music club and helps arrange chamber ensembles. He is also part of a violin/viola duo, Ford & Ozi, that performs around his city, raising money for hurricane relief and grief-stricken communities.
FUN FACTS: Ozioma has perfect pitch, which is useful when he is composing music. He says that his love of music and science brings balance to his life.