Jeffrey Xu
Lowell High School
San Francisco, California
About Jeffrey Xu
Jeffrey investigated the structure of an important immune cell surface receptor that plays a role in cancer and autoimmune infections. He changed parts of the receptor protein's structure, observed the effects of those changes on its function, and identified multiple sites whose study may lead to improved cancer treatments.
Characterizing Structure-Function Relationships in the CCR6/CCL20 Receptor-Ligand Pair
View poster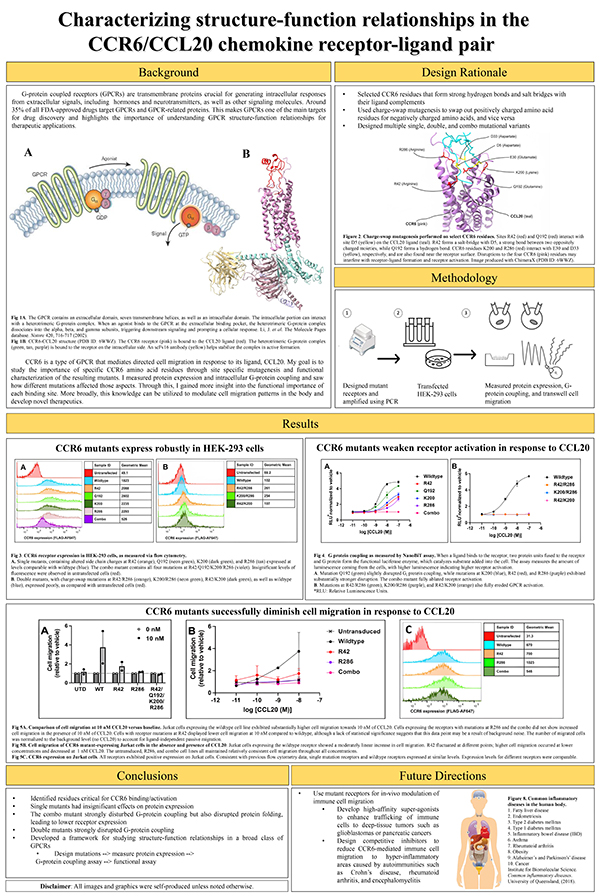 View poster
Jeffrey Xu, 17, of San Francisco, investigated the structure of an important immune cell surface receptor for his cellular and molecular biology project for the Regeneron Science Talent Search. These cellular receptors tell the immune cells where to go and what to do in the body. Interested in exploring the intersections between immunology and oncology, Jeffrey examined the structure of one of these receptors, CCR6, which plays a crucial role in how immune cells migrate to cancer cells and infection sites. He altered the protein structure of the receptor and compared how that alteration affected the mobility of the immune cells. This allowed him to identify multiple locations on the CCR6 protein that he believes are important for future study. He hopes this work will lead to improved medical treatments that rely on either enhancing or diminishing how immune cells migrate.
Jeffrey attends Lowell High School, where he is the secretary of the science research program, plays the violin, and was a concertmaster for the school's advanced orchestra. Jeffrey, the son of Yan Wang and Xiang Xu, is also an award-winning swimmer.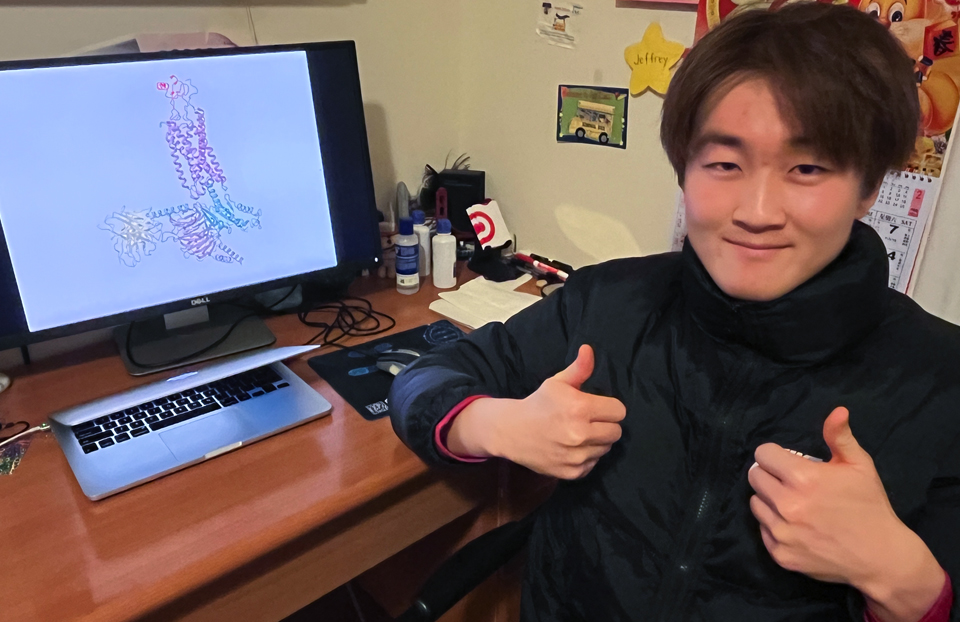 Beyond the Project
Jeffrey is fascinated by magic and the subtle movement of cards. He has spent many hours practicing sleight of hand and enjoys performing with his magic-loving classmates.
FUN FACTS: Jeffrey enjoys turning mountain bikes into electric bikes by adding a motor, a battery, a throttle to control speed and a controller to link them all together. He has finished two conversions so far.