Join us for the 79th Regeneron Science Talent Search Public Exhibition of Projects
Save the date to meet the top 40 Regeneron Science Talent Search (Regeneron STS) 2020 finalists as they display and present their research in Washington, D.C! Regeneron STS finalists will discuss their projects with visitors who share an enthusiasm for science research. Society for Science & the Public and Regeneron are proud to support these students and hope the exhibition will inspire students, teachers, parents, scientists, and others. Admission is free.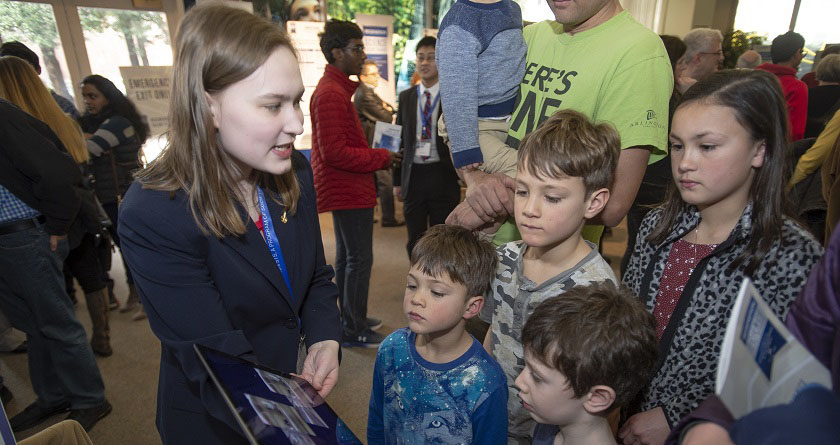 Regeneron STS is the nation's most prestigious pre-college science competition, providing an important forum for original research that is recognized and reviewed by a national jury of professional scientists. Alumni have made extraordinary contributions to science and have earned many of the world's most distinguished science and math honors, including eight Nobel Prizes, five National Medals of Science and two Fields Medals. Annually, nearly 2,000 high school seniors from around the country accept the challenge of conducting independent science, math or engineering research and completing an entry for the Regeneron Science Talent Search.
View the Regeneron STS 2019 Highlights Video