Regeneron Science Talent Search 2022 Media Kit
The Regeneron Science Talent Search (Regeneron STS), a program of the Society for Science for 81 years, is the nation's oldest and most prestigious science and mathematics competition. Started in 1942 as the Westinghouse Science Talent Search, the Regeneron STS recognizes and empowers our nation's most promising young scientists who are developing ideas that could solve society's most urgent challenges. Each year, nearly 1,900 students enter the Regeneron STS, submitting original research in critically important scientific fields of study. Unique among high school competitions, the Regeneron STS focuses on identifying, inspiring, and engaging the most promising scientists among the nation's high school seniors.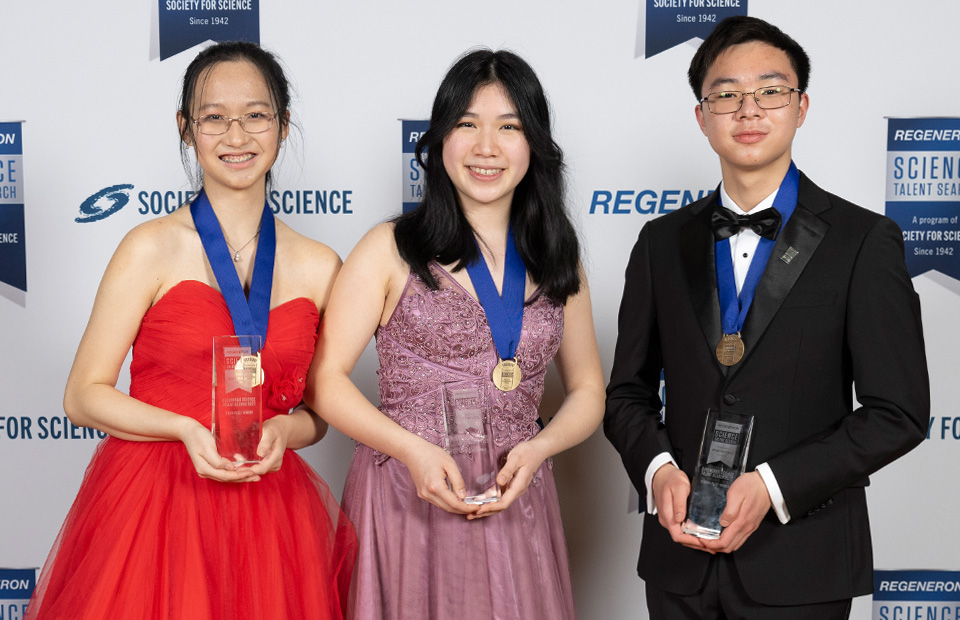 Regeneron Science Talent Search Top Award Winner Photos and Videos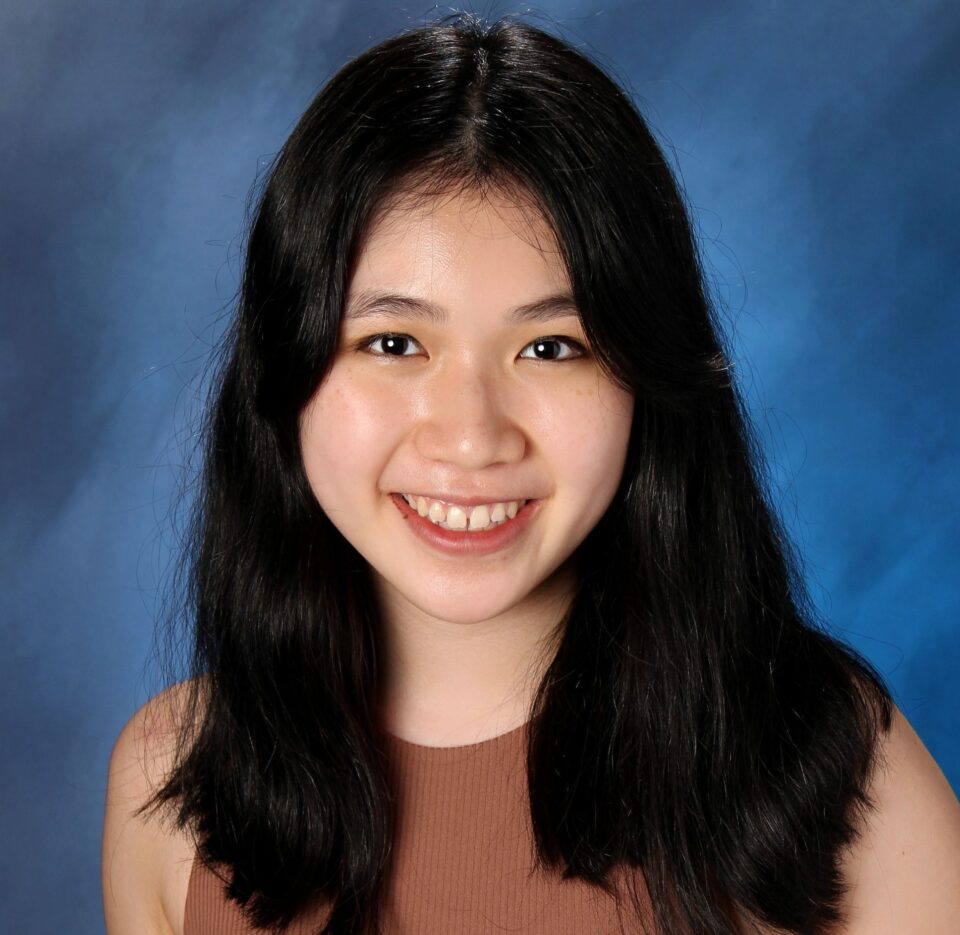 Christine Ye, First Place $250,000 Award
Christine Ye, 17, of Sammamish, Wash., analyzed the gravitational waves emitted from huge collisions between neutron stars (collapsed super-dense stars) and black holes. By analyzing data gathered at the LIGO gravitational wave observatory, where scientists use data from these waves to measure astronomical objects, she showed that a quickly spinning neutron star could be extra massive, even larger than a typical neutron star, but still smaller than a black hole.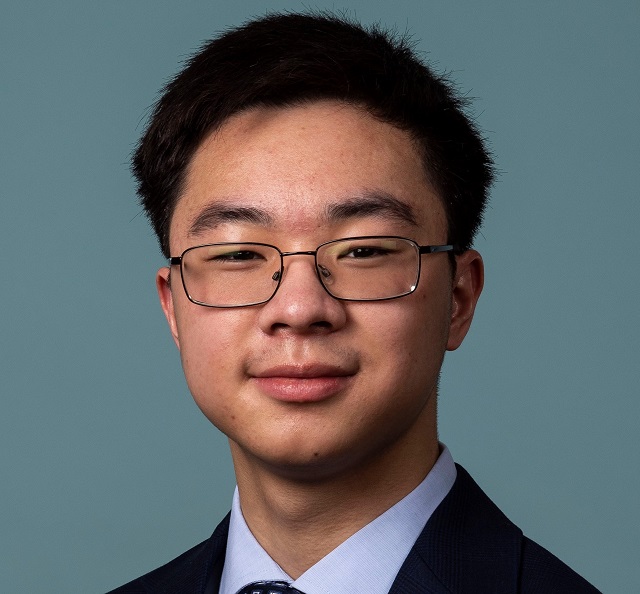 Victor Cai, Second Place $175,000 Award
Victor Cai, 18, of Orefield, Pa., created a short-range, narrow-bandwidth radar that calculates distance by transmitting two signals at different frequencies and then measuring the phase difference between them. By combining a multiple frequency continuous wave radar algorithm with software that replaces specialized hardware and then writing additional algorithms to correct inaccurate readings, he created a radar accurate to within 12 cm.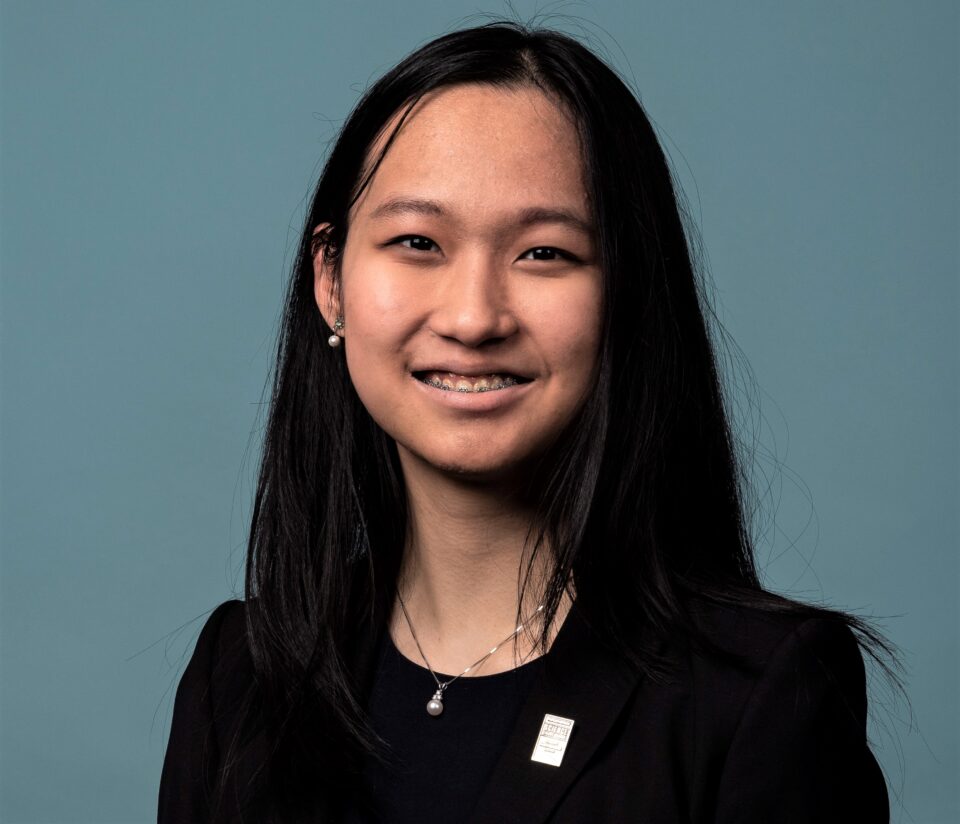 Amber Luo, Third Place $150,000 Award
Amber Kaixin Luo, 18, of Stony Brook, N.Y., developed a software, RiboBayes, that identifies key regions known as "ribosome pause sites" along a cell's mRNA transcripts that regulate protein synthesis. Her tool reveals critical insights into how ribosome pause site expressions is altered by diseases. By providing greater ability to locate and evaluate the key components of protein synthesis that occur at these ribosome pause sites, RiboBayes enables researchers to gain a more complete view of the mechanisms underlying a wide range of diseases.
Learn about Regeneron STS 2022 Host: Saturday Night Live's Melissa Villaseñor
Saturday Night Live's Melissa Villaseñor hosted the 81st Regeneron Science Talent Search. This was an incredible treat as this was the first time since 2019 that the competition was held under strict protocols in-person in Washington D.C. after two virtual competitions in 2020 and 2021.
Melissa Villasenor broke barriers by becoming the first-ever Latina cast member of Saturday Night Live. A comedic impressions expert, she got her start as a semifinalist on America's Got Talent. Some of Melissa's most memorable impressions include Owen Wilson, Lady Gaga, and most recently debuted on SNL, Dolly Parton. An accomplished voice actor, she has been part of films such as Toy Story 4 and Wreck It Ralph 2, among dozens of television shows. Melissa was a guest on Jerry Seinfeld's Comedians in Cars Getting Coffee, as well as Hubie Halloween, Barry, Crashing, Awkwafina is Nora From Queens, to name a few.
As host of the 2021 Independent Spirit Awards, she blended those talents that made her a household name with the world of high fashion, being dressed by House of Dior, Valentino, and Gabriella Hearst.  While traditional stand-up touring was put on hold in 2020, Melissa replaced live shows with Virtual Drawing Sessions at over twenty schools.
In addition to her national comedy tour California Girl, last year Melissa has partnered with Incubus' Brandon Boyd for a limited run of her original artwork. Chronicle Books will be publishing her upcoming book, a creative self-help journal featuring her original art, available summer of 2022. Melissa's stand-up special was released December 2021 and can be streamed on Netflix 'The Standups 3.'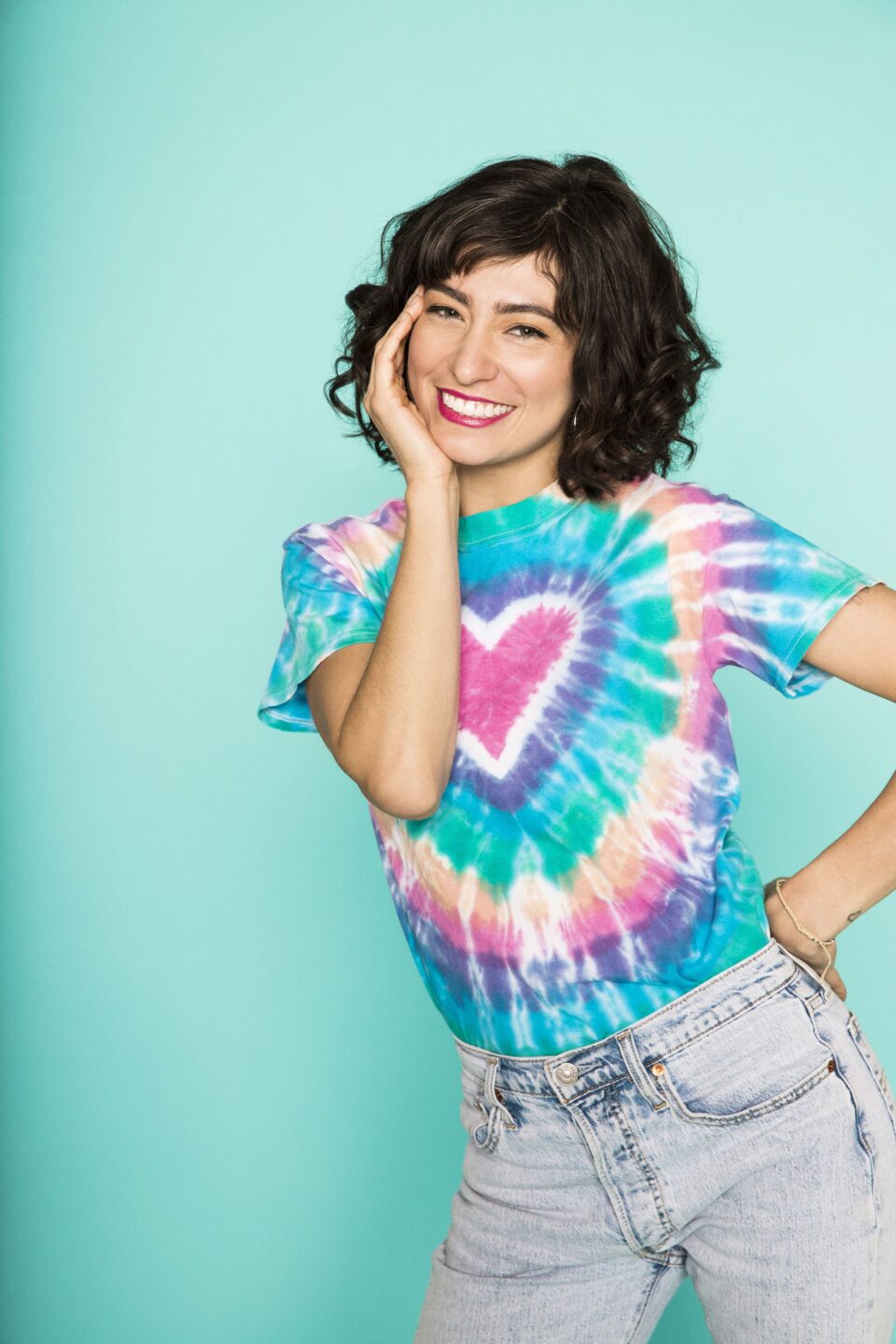 Interview Maya Ajmera, the President & CEO of the Society for Science
We invite you to interview the President & CEO of the Society for Science, Maya Ajmera, to learn more about Regeneron ISEF and this year's winners. Please email communications@societyforscience.org for assistance.
Quote from Maya about Science Talent Search 2022: "The Regeneron Science Talent Search winners give me hope for the future, and I congratulate them on their tremendous success," said Maya Ajmera, President and CEO of Society for Science, Publisher of Science News and 1985 Science Talent Search alumna. "For the first time in two years, we have been able to gather in person to celebrate the next generation of scientific leaders who are motivated by curiosity and inspired to solve the world's most intractable problems. I am impressed by their scientific research and strength of character."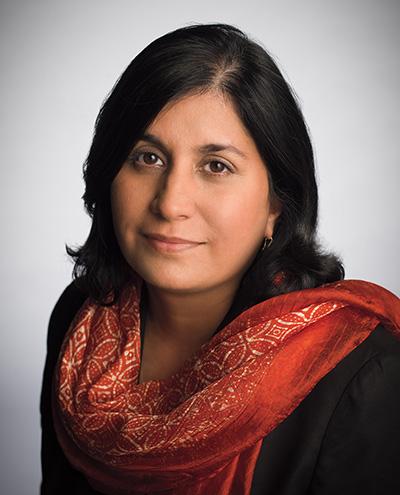 Interview George Yancopoulos, M.D., Ph.D., Cofounder, President and Chief Scientific Officer at Regeneron
We invite you to interview George D. Yancopoulos, M.D., Ph.D., Cofounder, President and Chief Scientific Officer at Regeneron to learn more about this year's winners of the Regeneron Science Talent Search. Please email ella.campbell@regeneron.com for assistance.
Quote from George about Science Talent Search 2022: "Congratulations to the winners of the Regeneron Science Talent Search 2022, and to all our impressive finalists. Each of the students are brilliant scientists and mathematicians, and each has the power to bring real, positive change to society and help address future existential challenges, whether it be climate change, genetic-based diseases or understanding the universe," said George D. Yancopoulos, M.D., Ph.D., Co-Founder, President and Chief Scientific Officer of Regeneron, and a winner of the 1976 Science Talent Search. "Having been a winner of the STS back in 1976, I can say from first-hand experience that this is only the beginning of a great path forward for our winners, finalists and scholars. Never stop being curious, never stop exploring and never stop looking for answers."