Gideon Yu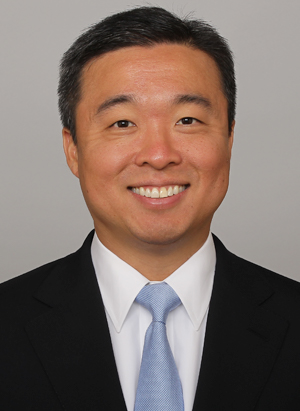 Alumnus
International Science and Engineering Fair 1989
Gideon Yu is the Co-Owner and former President of the San Francisco 49ers. Gideon holds the distinction of being the first President of color of any team in the history of the National Football League. In his time with the 49ers, Gideon led the team's efforts in financing and building Levi's Stadium, including securing an $850 million stadium construction loan, the largest ever in professional sports and the largest long-term stadium financing in NFL history. During his tenure, the 49ers appeared in three consecutive NFC Championship games and Super Bowl XLVII.
Prior to his career in professional sports, Gideon was a General Partner at Khosla Ventures, where he led the firm's founding investment in Jack Dorsey's Square and was the first outside board member. Gideon's 2009 initial investment valued Square at $45 million, while today, Square's market capitalization is over $30 billion.
Previously, Gideon was the Chief Financial Officer of both Facebook and YouTube, the first two internet companies to achieve over one billion active users.
At Facebook, he led the $375 million investment round from Microsoft and Hong-Kong billionaire Li Ka Shing at a then record setting $15 billion valuation.
At YouTube, he negotiated its $1.65 billion sale to Google amidst a highly competitive auction for the company.
Gideon was also the Treasurer and Senior Vice President of Corporate Finance for Yahoo where he executed over 30 acquisitions / investments, including Alibaba, Overture, Inktomi, Flickr and over $5 billion of capital markets transactions, including Yahoo's first public issuance since its IPO.
Gideon has also been an early investor/advisor for such notable technology companies as Alibaba, Dropbox, Twitch, JD.com, Flipkart, Cloudera, Zynga, Razer, etc.
Gideon was named to the "Executive Dream Team, Startup Edition" by Fortune Magazine, and listed among the "Names You Need To Know" by Forbes Magazine.
Gideon earned his BS in Industrial Engineering and Engineering Management from Stanford University, and his MBA from Harvard Business School. He is on the Board of Trustees of the Monterey Bay Aquarium and is on the National Leadership Council of the Navy SEAL Foundation.
Yu is an alumnus of the 1989 International Science and Engineering Fair. He joined the Society's Board of Trustees in 2018.