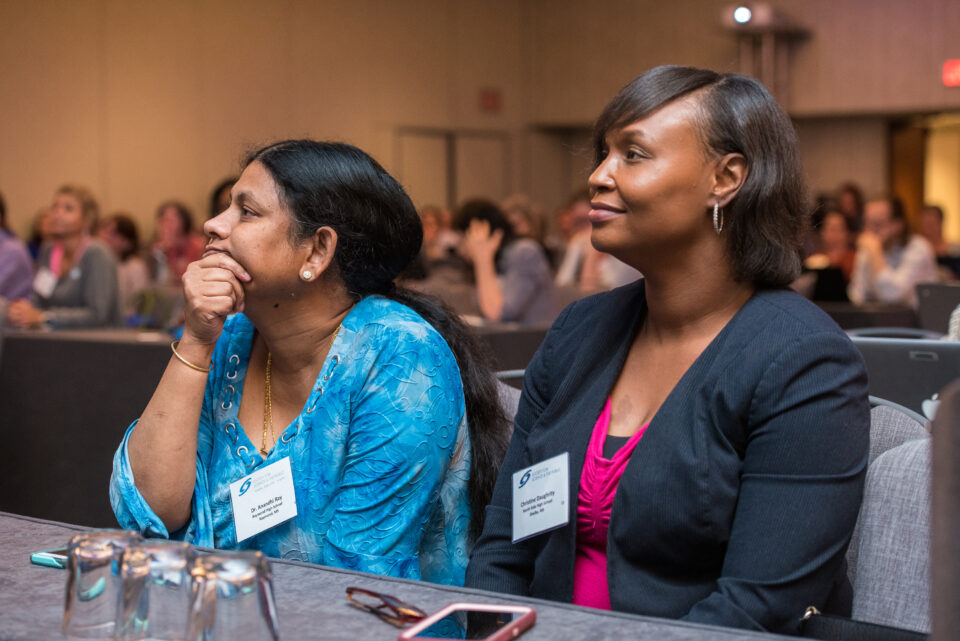 About the High School Research Teachers Conference
Who can attend?
Teachers are eligible to enter the lottery if they meet the following criteria:
You must be employed full-time by a high school in the United States
You must teach a STEM course to students in at least one grade between 9th and 12th OR serve in another role enabling you to promote STEM to students in these grades.
You work directly with students.
You have not attended the conference in a previous year, and no teacher from your school has attended the conference in a past year.
You are able to attend the entire conference.
How are attendees selected?
Two hundred teachers will be selected to attend via lottery — one third consists of veteran teachers who have significant experience teaching research, one third of teachers who have some experience, and one third of teachers who do not have experience yet, but would like to begin supporting students by teaching research. No more than one teacher per school will be selected to attend.
When and where will the conference take place?
The conference will be held October 2 – 4th, 2020. It will take place at the Grand Hyatt Washington (1000 H Street NW, Washington, DC).
What costs will be covered by the Society?
The Society will cover transportation costs to and from the conference, the cost of a hotel room for Friday and Saturday nights, and meals from Friday dinner to Sunday lunch.
What will happen at the conference?
Please see a sample schedule from last year's conference:
Friday:
6:00pm – Research Teacher Captain Meeting
7:30pm – Welcome Dinner (all participants must attend)
Saturday:
7:30am – Breakfast
8:30am – 5:00pm – Conference workshops, sessions, and activities (all participants must attend)
6:00pm – Dinner at a near-by restaurant (all participants must attend)
8:00pm – Monument Tour (Optional)
Sunday:
7:30am – Breakfast
8:30am – Noon – Conference workshops, sessions, and activities (all participants must attend)