Eligibility and Important Information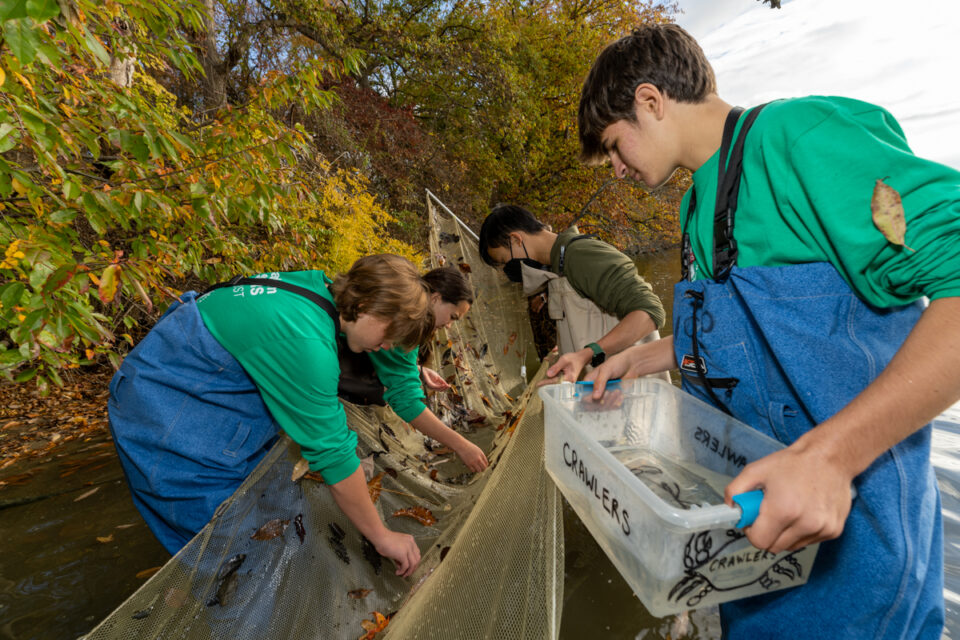 Who can enter the Thermo Fisher Scientific Junior Innovators Challenge (JIC)?
Society affiliated science & engineering fairs are provided the opportunity to nominate the top 10% of 6th, 7th and 8th grade student participants for this national competition through their judging procedures. Nominees then need to complete an online application for a chance to compete at the national level.
What are the prizes?
Prizes are awarded at all levels:
Nominee: The nomination is a great honor, as it designates the project as among the top 10% of middle school science fair projects in the US. Each nominee is eligible to apply for the national competition.
Entrant: All nominees who enter are eligible to receive a t-shirt, bumper sticker and other prizes. All entrants join the Society alumni network.
Top 300 Students:  $125 courtesy of DoD STEM, an award ribbon, a digital Science News family subscription, and a subscription to Wolfram|Alpha Notebook Edition.
Top 300 Students' Teachers: a tote bag and a one-year digital subscription to Science News magazine.
Finalists: $500, an all-expense-paid trip to Washington, DC for finalist and a parent/guardian and the opportunity to win more awards:

$25,000 Thermo Fisher Scientific ASCEND Award (Aspiring Scientists Cultivating Exciting New Discoveries)
$10,000 Broadcom Coding with Commitment Award
$10,000 DoD STEM Talent Award
$10,000 Lemelson Award for Invention, sponsored by the Lemelson Foundation
$10,000 Robert Wood Johnson Foundation Award for Health Advancement
1st and 2nd place STEM awards awarded in Science, Technology, Engineering, and Math categories. First place receives $3,500 and second place receives $2,500 to support a summer camp of your choice and an iPad. Math awards are sponsored by Robert John Floe, President, Floe Financial Partners.
Team Award, sponsored by TIES: Each member of the team that best demonstrates their ability to work together and solve problems through shared decision making, communication and scientific and engineering collaboration will receive a gift card to a science supply company to support their interests in STEM. The team award is sponsored by TIES, Teaching Institute for Excellence in STEM.
Finalist Schools: $1,000 to use on STEM activities, courtesy of Thermo Fisher Scientific.
How do I get started?
Students in 6th, 7th or 8th grade interested in participating must first complete a science fair project and compete in a Society affiliate fair in the United States or a U.S. territory. Most fairs take place between January and April. Go to Find a Society Affiliated Fair to find the affiliated fair in your area.
What is a Society Affiliated Fair?
A Society Affiliated science fair is a science competition that is a member of Society for Science's (the Society) fair network. These competitions exist in nearly every state and territory in the U.S.  They are held at the local, regional, state and national level.  These fairs agree to follow the International Rules and in most cases, also send high school students to the International Science and Engineering Fair.  To find a fair in your area, go to Find a Society Affiliated Fair.
If my school does not participate with a Society Affiliate Fair, can I have my student just enter an application directly?
No, unfortunately your student is not able to enter directly.  However, if your school has a science fair and the coordinator would like to affiliate, please find more information here about how to affiliate your school science fair and provide the opportunity to name the top 10% of your students to Thermo Fisher JIC.
If we currently are a Society Affiliated Fair that sends high school students to ISEF, can the middle school students participate in Thermo Fisher JIC?  Is there a cost?
If you have not already done so, all you need to do is confirm with the Society that you want to participate in Thermo Fisher JIC and provide us with some basic information including estimates of the number of middle school students that participate in your fair. There is no additional cost to add Thermo Fisher JIC to your portfolio. If any of your nominees are selected as finalists, Thermo Fisher JIC covers the cost of a student and ONE parent/guardian to attend the finals.
What do I do after I have won a Thermo Fisher JIC Nomination?
Congratulations on this great honor! Tweet your #juniorinnovators excitement! All Thermo Fisher JIC nominees are eligible to complete an online application to compete to become one of the Top 300 students or one of 30 finalists named who will compete for a top award of $25,000. This online application includes essay questions about your science fair project and essay questions about understanding science and engineering in your everyday life.  For more information, go to For Nominees.
Can students who have completed a team project enter Thermo Fisher JIC?
Yes, teams of up to three students may enter, but each student must submit an individual application. The application requires students to answer questions independently, as the project description only covers a portion of the application, and our judges want to distinguish how each student contributed to the project. A significant portion of the application addresses STEM topics other than the project. It is possible that only one team member could become one of the Top 300 students or a finalist. A student from a team may enter even if not all members of the team apply.
Is there a fee or cost for students to apply? And if a student is selected as a finalist, what costs does the fair, student, or parent/guardian incur?
There is no fee for students to apply online. There is no cost for finalists plus ONE parent/guardian to attend the Thermo Fisher JIC Finals Week in October.