Broadcom MASTERS 2021 Media Kit
Broadcom MASTERS (Math, Applied Science, Technology and Engineering for Rising Stars), a program founded and produced by the Society for Science, seeks to inspire young scientists, engineers and innovators who will solve the grand challenges of the future. During the competition, the top 30 finalists participated in team challenges in addition to being judged on their science research project during a virtual competition from October 22 to October 28. The challenges leveraged project-based learning to test and demonstrate their mastery of 21st century skills of critical thinking, communication, creativity and collaboration in each of the STEM areas.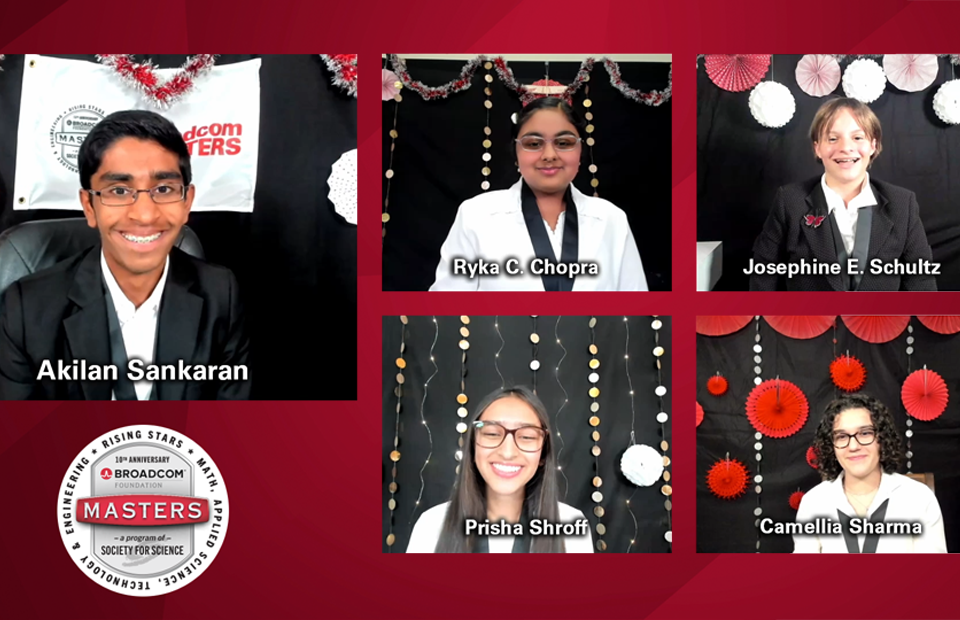 _______________________________
Broadcom MASTERS Top Award Winner Photos and Videos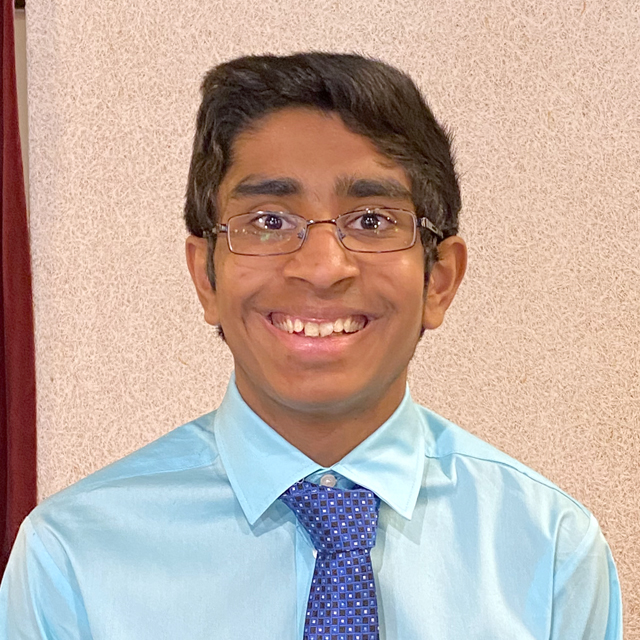 Akilan Sankaran, $25,000 Samueli Foundation Prize Winner
Akilan, 14, Albuquerque, New Mexico, won the $25,000 Samueli Foundation Prize, for his computer program that can calculate "highly divisible numbers," sometimes called antiprimes, more than 1,000 digits long as well as his leadership, collaboration and critical thinking skills. The prize is a gift of Dr. Henry Samueli, Chairman of the Board, Broadcom Inc., and Chair of the Broadcom Foundation and his wife, Dr. Susan Samueli, President of the Samueli Foundation.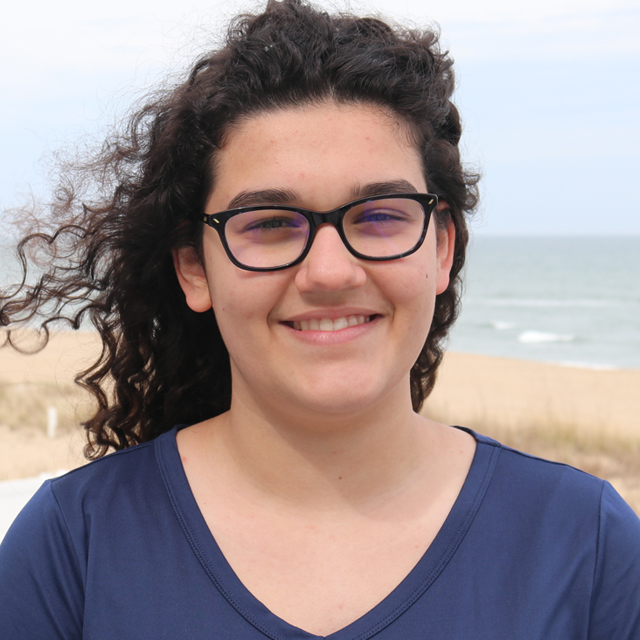 Camellia Sharma, $10,000 DoD STEM Talent Award
Camellia, 14, Henrico, VA, won the $10,000 DoD STEM Talent Award for demonstrating excellence in science, technology, engineering or math, along with the leadership and technical skills necessary to excel in the 21st Century STEM workforce and build a better community for tomorrow. Camellia built a 3D-printed aerial drone/boat that can fly to a spot, land on the water and take underwater photos. Her software can then count the fish living there.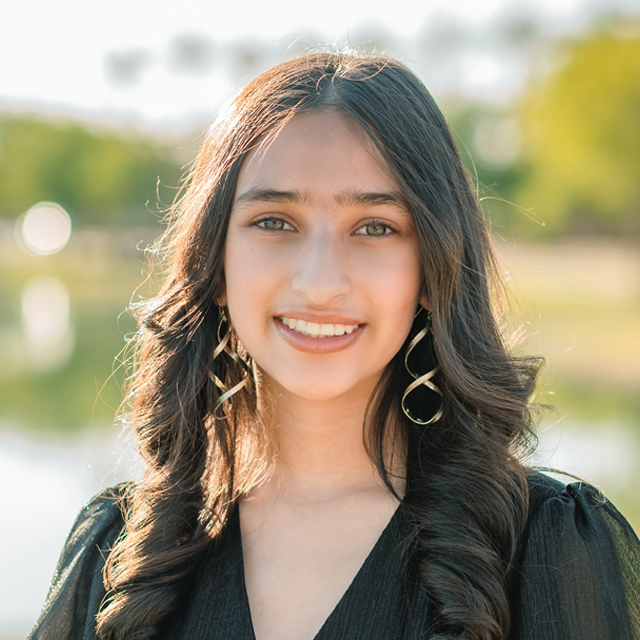 Prisha Shroff, $10,000 Lemelson Award for Invention
Prisha, 14, Chandler, Arizona, won the $10,000 Lemelson Award for Invention, awarded by The Lemelson Foundation to a young inventor creating promising product-based solutions to real-world problems. Prisha developed an AI-based wildfire prevention system that uses satellite and meteorological data to identify fire-prone locations and deploy drones there.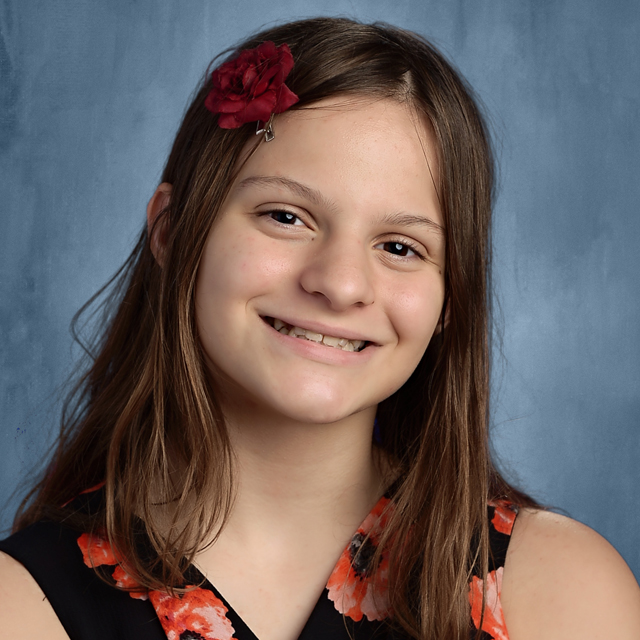 Josephine E. Schultz, $10,000 Marconi/Samueli Award for Innovation
Josephine, 14, San Antonio, TX, won the $10,000 Marconi/Samueli Award for Innovation, an honor made possible by Samueli's generous donation of his 2012 Marconi Society Prize Award. The finalist demonstrates both vision and promise as an innovator, in the spirit of radio inventor Guglielmo Marconi. Jo studied painted lady butterflies and found that changes in light patterns can affect their emergence from their chrysalises by up to two days.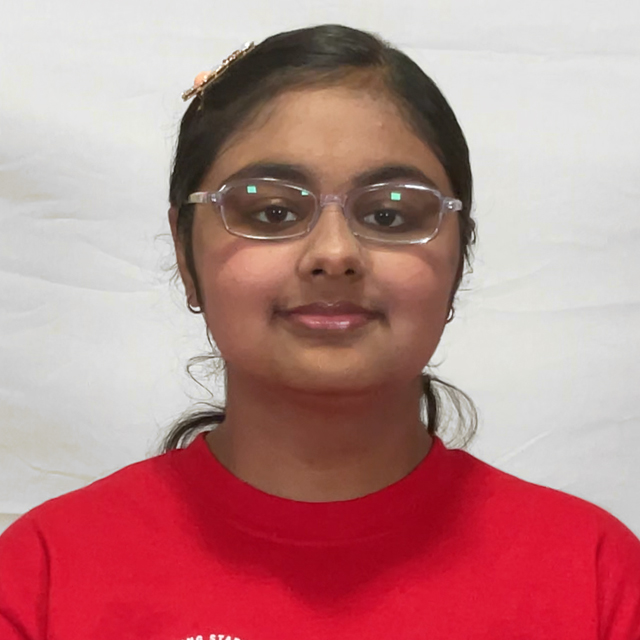 Ryka C. Chopra, $10,000 Robert Wood Johnson Foundation Award for Health
Ryka, 13, Fremont, California, won the $10,000 Robert Wood Johnson Foundation Award for Health Advancement, which recognizes the student whose work and performance shows the most promise in health-related fields and demonstrates an understanding of the many social factors that affect health. Ryka geocoded the locations of fast-food restaurants to see if they are built near populations of obese people, perhaps contributing to the obesity cycle.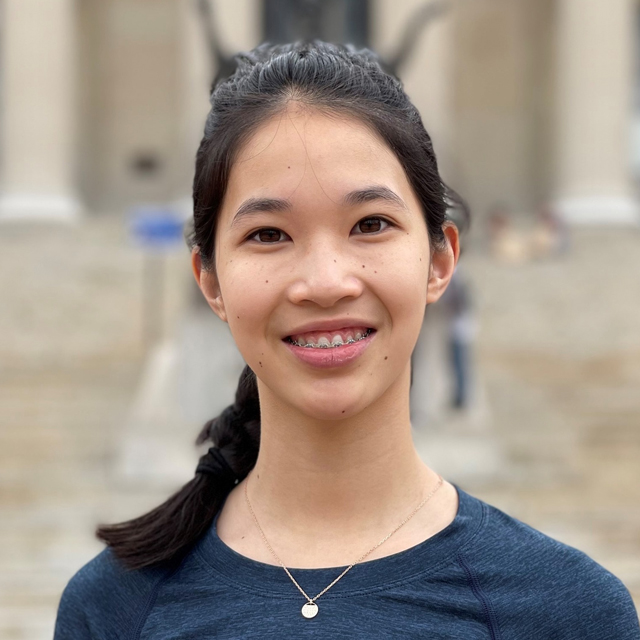 Hailey Miya Van, $5,000 Broadcom Coding with Commitment Award
Hailey, 14, Irvine, California, won the Broadcom Coding with Commitment Award for a project titled Multi-stressor Analysis of Carbon Dioxide on Oceanic Ecosystems: Using Climate Change Modeling to Study Hypoxia and Acidification. This award recognizes a finalist whose project and performance combines expert STEM knowledge and passion for helping or improving one's community through coding.
Interview Maya Ajmera, the President & CEO of the Society for Science
We invite you to interview the President & CEO of the Society for Science, Maya Ajmera, to learn more about the Broadcom MASTERS and this year's winners.
Please email communications@societyforscience.org for assistance.
Quote from Maya: "Congratulations to all our Broadcom MASTERS winners," said Maya Ajmera, President and CEO of the Society for Science and Publisher of Science News. "The young people we are celebrating today are working to solve the world's most intractable problems.  The Broadcom MASTERS finalists serve as an inspiration to us all, and I know they will all go on to find immense success on their STEM journey."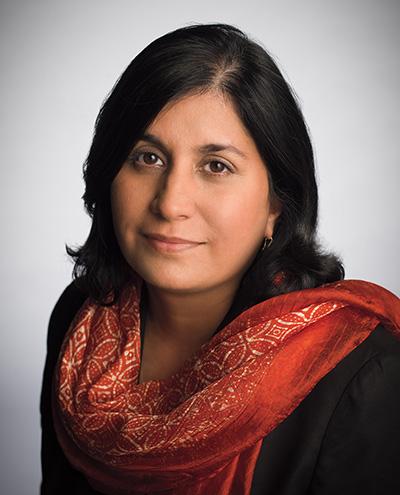 Broadcom MASTERS 2020 highlights
This year, the Broadcom MASTERS competition was brought online — as thirty middle school scientists and engineers competed virtually for over $100,000 in awards! We welcome you to use this highlights reel from 2020 as background footage in your story.