Year in Review: A look back at the Society's 2015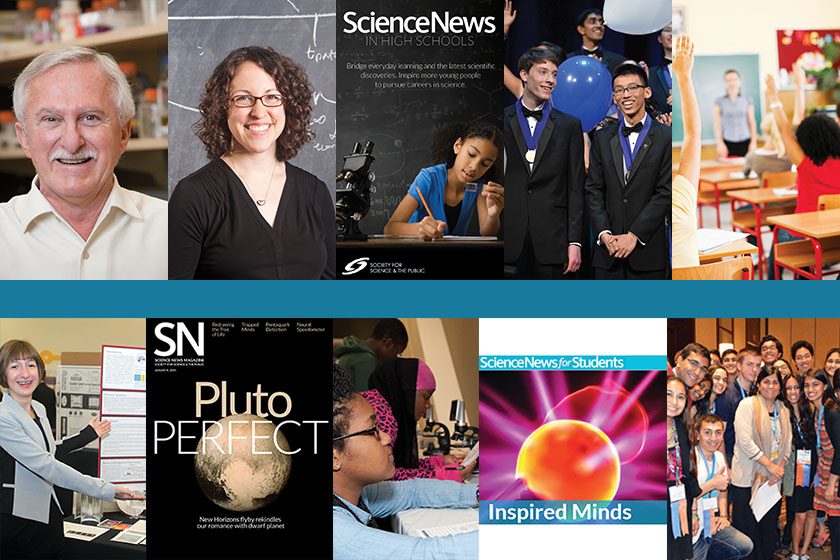 As 2015 comes to a close, we'd like to share some of the Society's most notable accomplishments and news from this year, made possible by supporters and friends like you: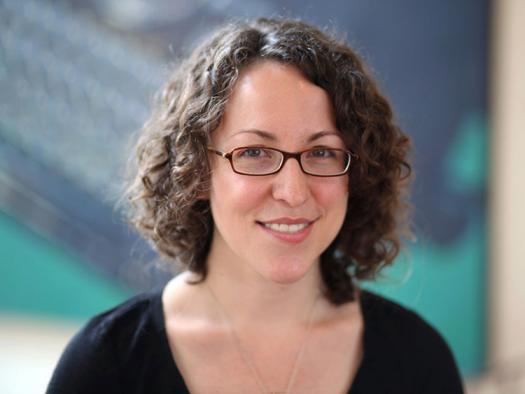 1. Our alumni continue to receive high honors. Paul Modrich, 1964 STS semifinalist and ISEF finalist, was one of three individuals to win the 2015 Nobel Prize in Chemistry. Heidi Williams, 1999 Intel ISEF finalist, received a MacArthur Foundation "Genius" grant.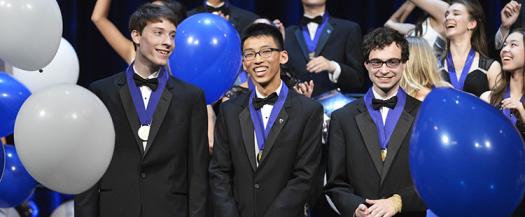 2. The Society launched our Science News in High Schools program. More than 170,000 students and 10,000 educators at more than 240 schools in 22 states and the United Kingdom will gain free access to Science News.
3. For the first time, three top prizes of $150,000 each were given to this year's Intel Science Talent Search winners in the areas of Basic Research, Global Good, and Innovation. Recipients were Noah Golowich, Andrew Jin and Michael Winer. The total prize package for Intel STS this year was more than $1.6 million.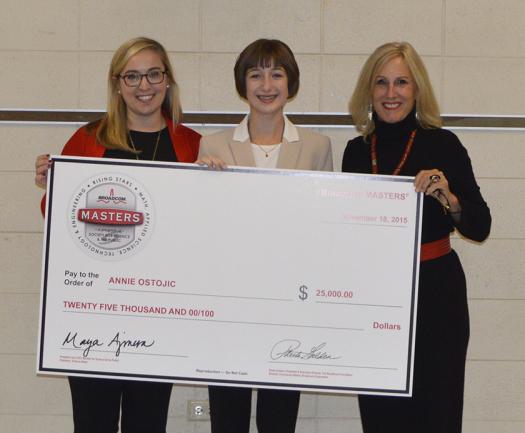 4. The Society received a $100,000 funding commitment from the Jack Kent Cooke Foundation to further fund our Advocate Grant program, which launched in 2015. Grant recipients agree to support underrepresented and socioeconomically challenged students to submit their research to a scientific research competition.
5. Broadcom Foundation extended its sponsorship of Broadcom MASTERS for six years, through the Society's 100th anniversary in 2021. In October, Annie Ostojic was named the top winner of the 2015 competition.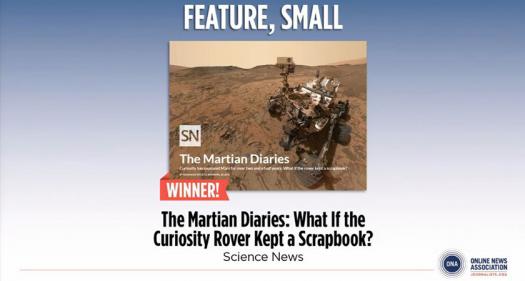 6. Science News won an award for Best Feature from the Online News Association for "Martian Diaries." Science News physics writer Andrew Grant also won the American Institute of Physics' 2015 prize in Science Writing — Articles for "The mysterious boundary."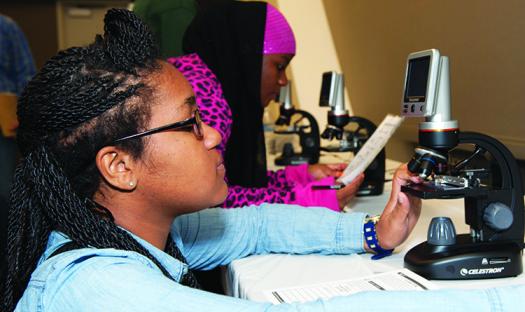 7. The Society donated $25,000 in microscopes provided by sponsors to local Pittsburgh schools following the 2015 Intel ISEF Education Outreach Day hands-on water laboratory. Raymond Wang was the top winner at Intel ISEF for his project on a new air inlet system for airplane cabins to improve air quality and curb disease transmission.
8.Science News for Students introduced readability scores and articles that fit the Common Core standards to make it easier for educators to find the best items for use in their classroom.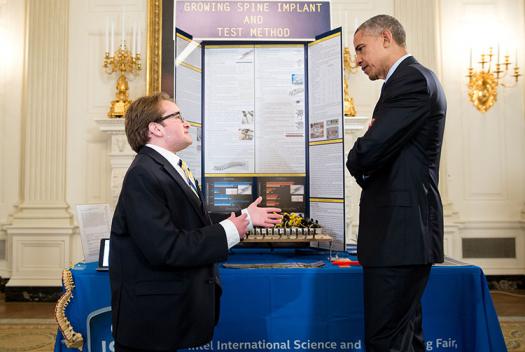 9. Eleven Society alumni attended this year's White House Science Fair. Alumni have been invited to all five of the White House Science Fairs hosted by President Obama.
10. You, our alumni, subscribing members, and other science enthusiasts invested in the work of the Society as donors and members. More than 500 alumni reconnected with the Society and more than 5,100 individuals donated funds to support our work in 2015.
Thank you for your affinity for our work and your support! We look forward to an even more productive 2016, as we seek to inform, educate and inspire scientists and the science-minded of all ages.
Happy New Year from Society for Science & the Public!