Winners of science fiction competition announced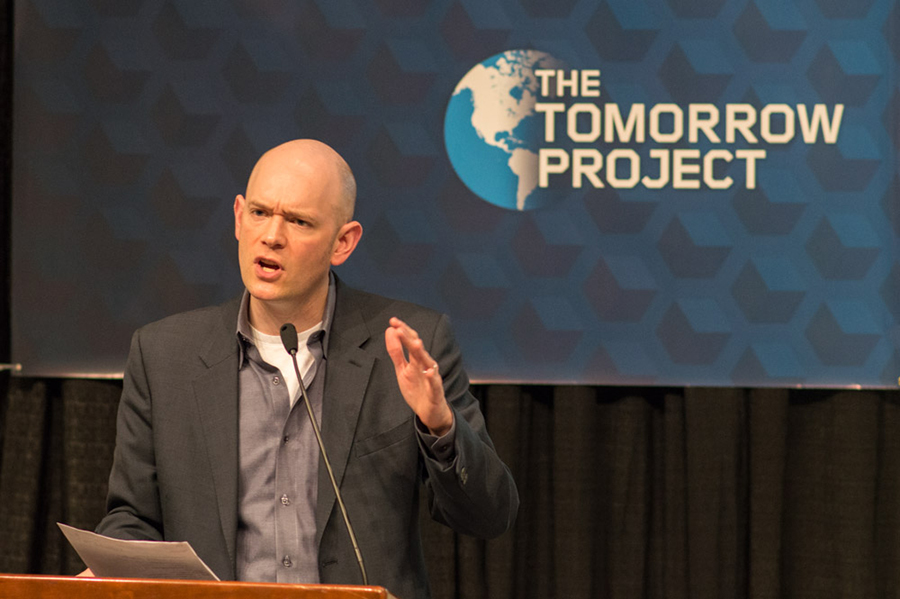 On Wednesday, the top winners of The Future: Powered by Fiction competition were announced via a Google Hangout live from the Intel International Science and Engineering Fair.
The top 10 winners, who all receive a $1,000 award, are:
Natalie Petit, 14, Fairlawn, Ohio
A Toothache for the Truth
 
Claire Spackman, 15, Hong Kong Island, Hong Kong
The Genes of Tomorrow
 
Aliah Eberting, 16, Pleasant Grove, Utah
A Flavorful Future
 
Diya Basrai, 16, Diamond Bar, California
Descent
 
Christine Ann Hurd, 22, Aledo, Texas
And the Tapestry of Stars Curled Up to Reveal the Face of God
 
Hannah Reese, 23, North Carolina
Family Feast
 
Jorge Tenorio, 23, Chandler, Arizona
LifeTime
 
Carlos Duralde, 23, Atlanta, Georgia
Lost Dreams
 
Michael Arteaga, 25, Toronto, Ontario, Canada
The Last Allocation
 
Alycia McCreary, 25, Murray, Kentucky
Parenthood Planned
In addition to the $1,000 award, all winners will have their science fiction submissions published in an upcoming Tomorrow Project anthology, available in June. 
Due to the high quality and number of submissions received, from 15 countries and 36 U.S. states, approximately 30 additional entrants were selected to be featured in upcoming Tomorrow Project anthologies throughout the year.
The Tomorrow Project, in collaboration with the Society for Science & the Public, ASU's Center for Science and the Imagination and the Intel Foundation hosted The Future: Powered by Fiction, an innovative fiction competition geared at 13-25 year olds worldwide, asking them to contribute science fiction stories, essays, comics and videos.