Who are the Research Teacher Captains?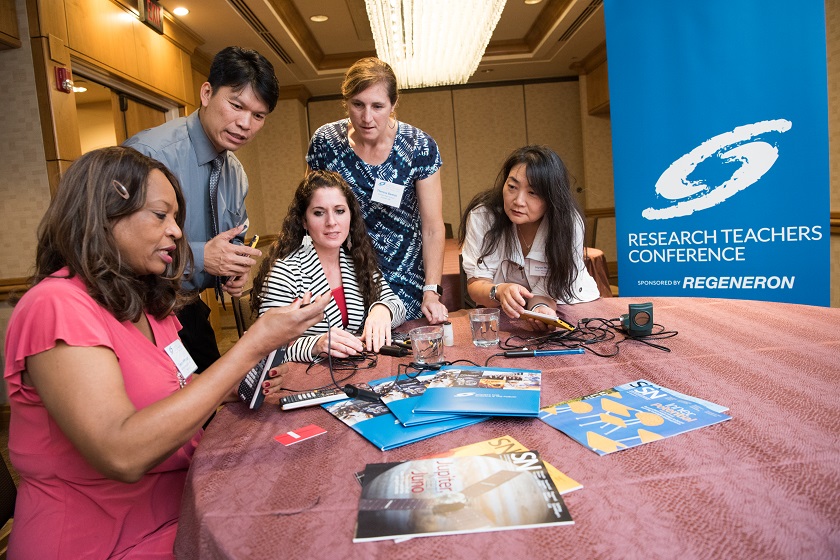 This year's High School Research Teachers Conference takes place from September 27-29. We caught up with a few of the attendees from last year to see how their participation impacted their students and classrooms. We also wanted to highlight our Research Teacher Captains, a role the Society added in 2018 to develop teacher-leaders who guide students in STEM research. Captains include veteran and intermediate research teachers who hold the expertise in guiding students in research methods and techniques. These educators serve as a resource for other teachers at this year's conference and within their districts and communities.
Before they arrive in Washington, D.C. tomorrow, September 27th, let's hear from a few of the Captains about what this leadership position means to them.
Sylvia Hernandez Acevedo
Dr. Carlos Gonzalez High School, Aguada, Puerto Rico
"Since I attended the conference, I've been motivated to integrate research into my math class. The conference gave me the tools I needed to inspire my students. I learned that letting students choose their own research topics allows them to investigate areas they are personally curious about—this is the best way to engage students. As a Captain, I want to instill the same confidence I've gained in other teachers."
Whitney Aragaki
Waiakea High School, Hilo, Hawaii
"Since attending the Research Teachers Conference, I feel that I have the tools and resources necessary to support my students' scientific inquiries. As a Captain, I would like to encourage other teachers to feel confident in their teaching and facilitation of meaningful research experiences. These research opportunities are not always offered to students, especially in rural or underfunded school, but it's important because they can be the impetus for a novel interest or career in STEM. This leadership role offers me the opportunity to give back to the research community by directly supporting student research."
Katy Gazda
Red Mountain High School, Mesa, Arizona
"The Research Teachers Conference gave me the opportunity to connect to fellow research teachers who share my passion to build the next generation of scientists and STEM leaders. Upon returning from the 2018 conference, I realized I could reach more students by creating a network of mentors. So I began Operation N.E.R.D. (Navigating Experiments and Research Designs), a mentor program that is made up of veteran research students advising their peers on how to start their own research projects. I hope that by sharing my experiences as a Captain, I can stimulate ideas for other research teachers."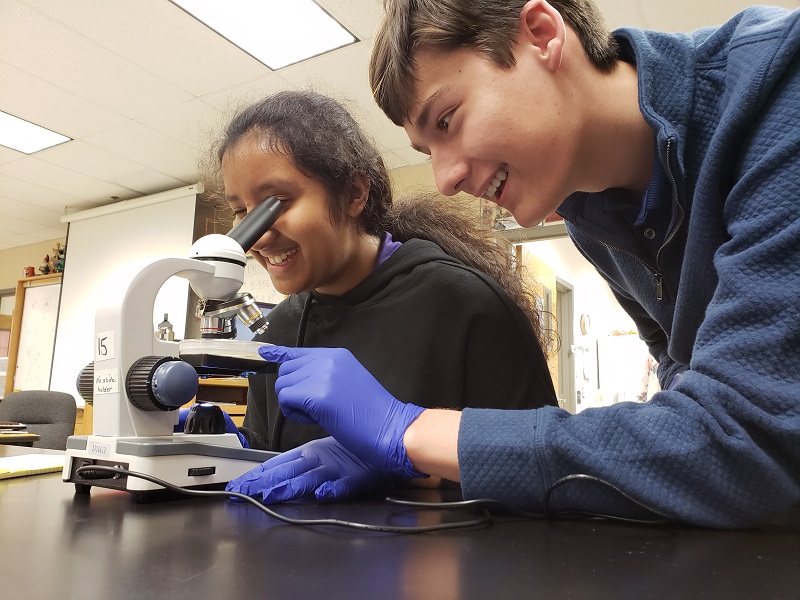 Tina Gibson
The Mississippi School for Math and Science, Columbus, Mississippi
"After attending the Research Teachers Conference, I started teaching two courses: Introduction to Research and Introduction to Epidemiology. I have also co-written, with three other science educators, two lesson plans for the Centers for Disease Control (CDC). At the conference, I learned that flexibility and working with other like-minded educators is essential to the success of your program. What works one year may not for the next. As a Captain this year, I advise that my fellow teachers keep an open mind. Reach out and ask for guidance from those who have more experience. Listen to your students and let their failures inspire them to success. Many teachers are overwhelmed with their daily obligations, let alone involving students in self-paced, student-designed research. It can be done; you just need to start small and celebrate the small and large successes."
Aidyl Gonzalez-Serricchio
The Buckley School, Sherman Oaks, California
"At the Research Teachers Conference, I learned the logistics and 'how-to' of patents. Now, several of my research students are applying provisional patents to protect their inventions. Also, my school is financially supporting them and my research course. After attending the conference, I was able to convey to my students that subject matter learned in school should not be siloed but rather merged because that leads to real innovation. Returning as a Captain this year, I want to inspire other teachers to instill the next generation with the idea that science is a verb and not just a book with the tools beyond the classroom."