Volunteer Opportunities: January 2016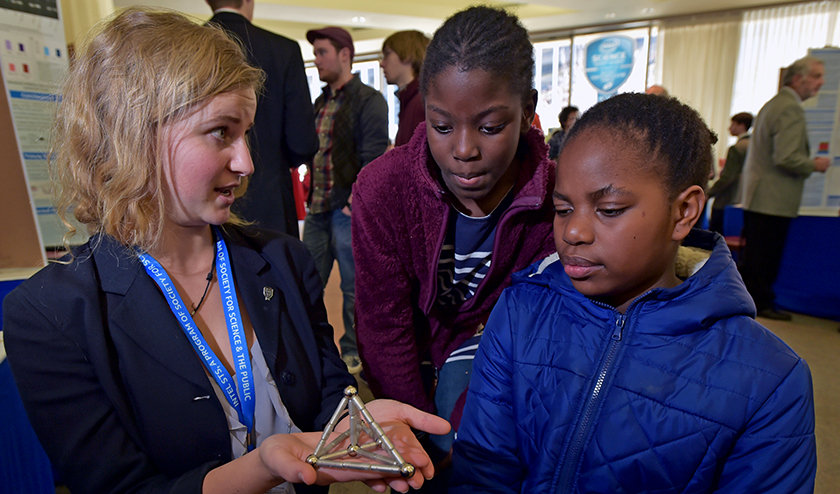 In addition to the Society for Science & the Public's three prestigious science education competitions, we also have many Affiliated Fairs throughout the country and the world. The Society wants to offer a chance for our members, alumni, and others to give back through volunteering or judging at local science fairs.
The Society will highlight several volunteer opportunities each month at our affiliated domestic fairs. Use the Society's Find-a-Fair feature to find a Society Affiliated Fair in your area, broken down by country and state.
Sign up to volunteer at Intel ISEF 2016 in Phoenix, Arizona from May 8-13. The Society seeks volunteers to serve as judges, interpreters, and to provide general support.
Below are opportunities to volunteer at domestic science fairs in the month of January:
Sarasota Regional Science, Engineering and Technology Fair (Florida)
The Sarasota Regional Science, Engineering and Technology Fair is January 26-27 at Robarts Arena at 3000 Ringling Boulevard. Find more information and register to judge at the fair at sarasotacountyschools.net. Additional elementary school judges and other judge levels are needed. Grades 3-5 will be judged on Tuesday, January 26 and grades 6-12 will be judged on Wednesday, January 27. Projects will be displayed for public viewing on January 27 from 5:30-7:00 p.m.
Find more fair volunteer opportunities on our Doing Science blog!