University-level equipment opens new doors for high school students in DC and SC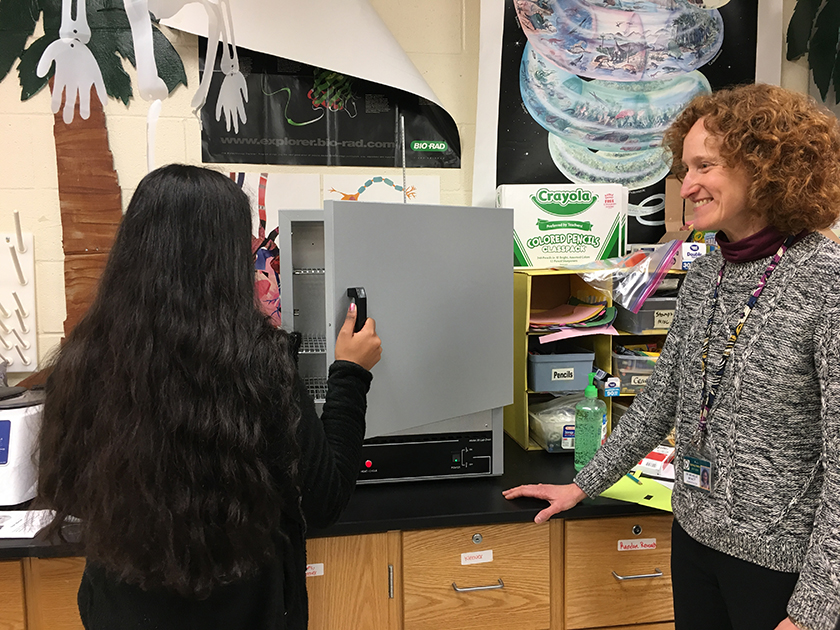 High school students in Washington, D.C.'s McKinley Technology High School are building a water purification prototype that is small and simple enough for home use.
The project is possible thanks to teacher Sherry Richardson and the Society for Science & the Public's STEM Research Grant. Sherry spent the grant, which can be used to purchase new equipment, mentor students, and encourage them to enter science competitions, on the equipment her students needed to build the prototype. Sherry is one of 29 teachers who received the grant in 2017. In total, the Society has granted $120,000 to support teachers' STEM initiatives nationwide.
Students conducting this type of high-level research in high school don't always have access to the technology and equipment they need. Equipment found in university labs can often be out of reach for an underserved high school like McKinley.
The equipment was needed to efficiently document the school's prototype and to improve it.
Sherry said the new equipment helps her bring the concept of water purification to life for her students.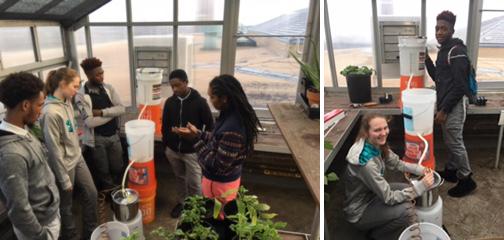 "The equipment was needed to efficiently document the research of the school's prototype, and to improve it by making it portable and more energy-efficient," Sherry explained. "The school decreased the square footage of the prototype, making it easier for families to purify water in their homes."
Sherry's students have used the new equipment to design a water bottle that can filter water without the use of a heater. They have also invested in AutoCAD software in order to draw and perfect the prototype's structure, and ran drinking water tests to determine if it could successfully purify.
This project is an extension of the IREX World Smarts STEM Challenge, a competition promoting global education and critical thinking skills. The school received first place in the challenge in 2017. During the challenge, the school engineered an organic water purification system with 4-5 gallon buckets connected together. Each chamber played a role in purifying the sample. The students wanted to continue to work on their prototype and research after the challenge, and the Society's grant enabled them to do so.

Michelle Wyatt, a teacher at Spring Valley High School, in Columbia, South Carolina, is also a STEM Research Grant recipient. At her school, Michelle said over 40 students per grade conduct scientific research in classroom labs, and do not always have the opportunity to work with mentors at local universities. "Because of this, our students don't have access to some equipment that is standard in university laboratories," she explained.
Our students don't have access to equipment that is standard in university laboratories.
Michelle used the Society's STEM Research Grant to purchase more advanced equipment for her classroom — equipment often found in universities. Now her students have the opportunity to get hands-on experience with a variety of fundamental scientific instruments, including: a centrifuge, an oil-less vacuum pump, a countertop water distiller, a convection oven, a colony counter, a gas analysis apparatus, and a plant environmental chamber.
Before the grant, Michelle's students had to use their own ovens at home to dry their samples. Now, the school has its own gravity convection oven to preserve their samples.Join the Society to support the next generation of STEM leaders.
Kristina Trifonova, one of Michelle's students who is using the equipment to do independent research, is investigating whether biochars made out of hyperaccumulator plants could improve plant yields and provide a solution for growing problems with fertilizers and food production. "The convection drying oven was crucial to the completion of my research project," Kristina said. "It was key to quantifying the effects of the biochar on plant growth, and allowed me to determine that biochars may be detrimental to plant health and should be used with caution."
"The convection drying oven opened the doors for me to extend my research into the coming year," Kristina said. "I'm going to continue to explore what lies below the surface of soil science." Kristina is competing in the National Department of Defense-sponsored Junior Science and Humanities Symposium in May. Michelle said it's likely Kristina will apply to Regeneron STS in the future.
Kristina is just one of Michelle's students who is using the equipment for independent search. The plant chamber, for example, offers students the opportunity control and vary the humidity, light intensity, and temperature when conducting environmental studies. They can maintain a constant environment for plant growth, which is crucial for obtaining reliable, reproducible results. Additionally, the chamber allows multiple students to conduct research at the same time.
"We have the potential to expose a great number of students to sound science, technical skills, and environmental literacy by providing them access to the appropriate equipment," Michelle said. "Knowledge of the environment and our interactions with it are now more important than ever."