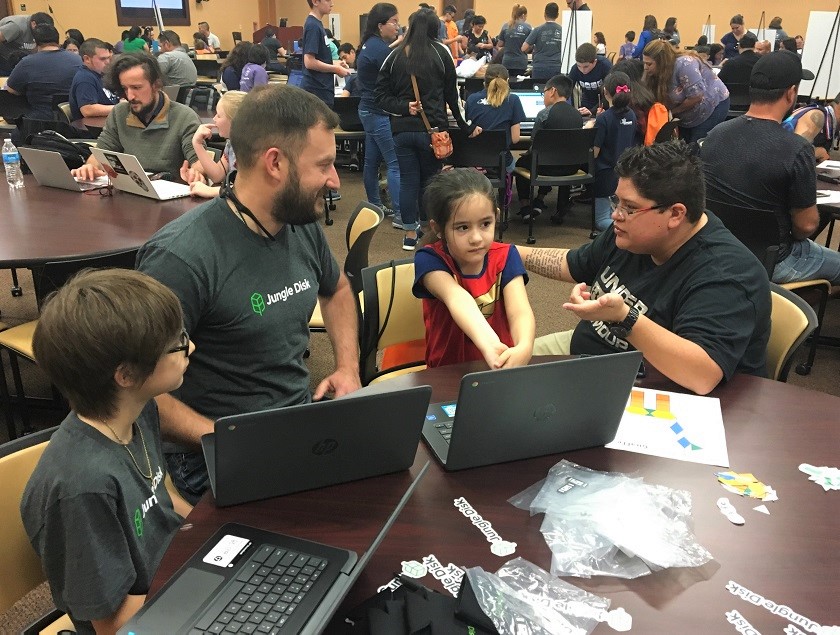 Debi Pfitzenmaier founded Youth Code Jam in 2012 to meet a need. She had a son who wanted to learn to code, but all she could find was an $800 per week summer camp. "It's just not okay that something that is so quickly becoming a fundamental literacy should be available only to those who can afford to pay for it," she reflected. So, she decided to create something that would be affordable, fun and accessible to all.
In June 2019, Youth Code Jam received a $5,000 STEM Action Grant from the Society to support their program, Community Code Jams, for K-12 students throughout Texas. The program's goal is to reduce the digital divide for families whose first language is not English. Funds were used to translate, format and distribute materials in Spanish, servicing 1,000+ bilingual families. We caught up with Debi after Youth Code Jam's San Antonio Community Code Jam on September 28th, where over 680 people participated.
How do these "jams" work? What types of activities are involved?
Our free "jams" are high energy, large-scale shindigs designed around family and community engagement. At these jams, we have up to a dozen creative computing stations covering a variety of block- and text-based coding languages with challenges at three levels: beginning, intermediate and advanced. Our challenge materials are used by students and their significant adults to work through activities with the support and encouragement of industry volunteers. They are designed around computational thinking, coding, cyber security and digital citizenship.
At our most recent jam, we had over a dozen stations from one as simple as a dance party using block-based programming to coding miniature self-driving cars in Python. An entire section at this year's San Antonio community event was focused on cybersecurity, including a Capture the flag game, an exploration of facial recognition software, network forensics and an unplugged decryption activity.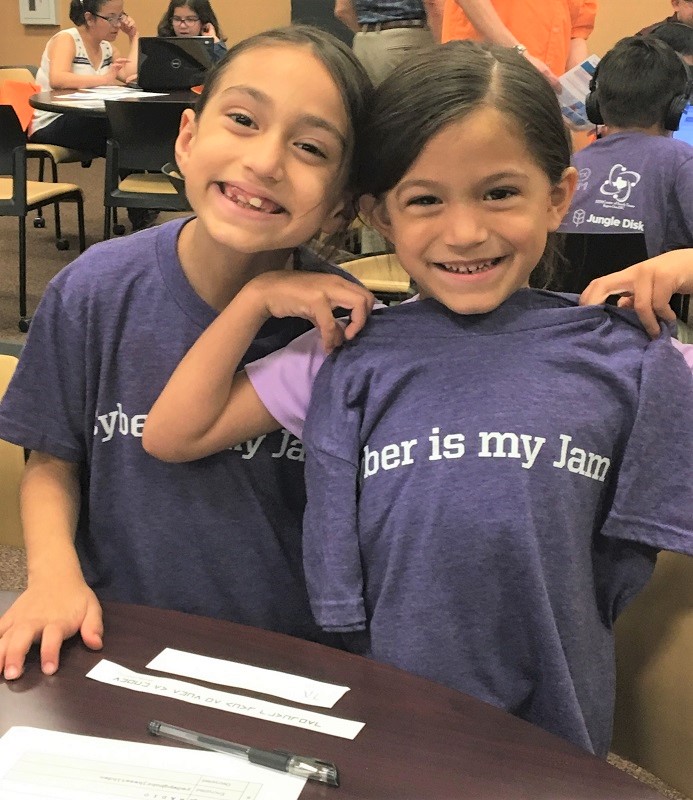 Can you tell us about the different audiences Youth Code Jam's programming is geared towards? How is content tailored to each?
Students have all kinds of significant adults – parents, grandparents, caregivers and mentors. Our goal is to get them actively engaged in meaningful and relevant participation at the jams. Jams are not just a showcase or a "stand-by and watch" experience. We replicate a concept used by actual computer programmers called "pair programming"—an agile software development technique in which the driver writes code while the navigator is actively involved in the overall direction. There's a running commentary as adult and child solve coding challenges together.
But we don't stop there. After each event, we disperse materials highlighting resources available for youth interested in STEM fields, such as the Texas high school STEM Endorsement, school clubs and competitions, browser-based learning, physical computing devices, coding bootcamps and college degrees. We do this because families are critical in helping youth pursue and persist in computer science education, especially those who are underrepresented in technology.
One student has come to every jam we've held. He started with us when he was just 7 years old and came as a participant for about four years. Then, he became a volunteer, leading a coding station and even serving as our videographer. He's now taking a computer science class in school.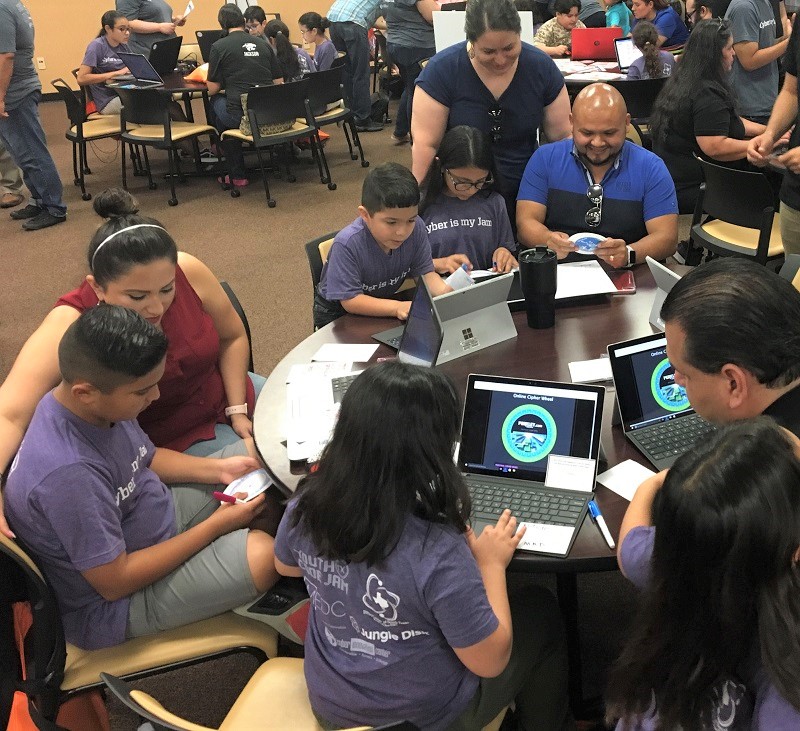 How often and where are jams held? Are there plans to expand to other places?
We host two jams per year in our Innovation Hubs located in Austin, San Antonio and the Rio Grande Valley. Our "Jam in the Box" program has been deployed in 82 schools in 31 Texas cities so far. We plan to expand this initiative to as many schools as possible. Schools and districts that are interested can reach out to debi@youthcodejam.org for more information.
Community Code Jams have challenge sheets at each coding station, which explain computer programming concepts and guide participants through the corresponding activities.
Why are the bilingual coding station challenge sheets important?
While most of our students are comfortable engaging with English materials, the same is not true for all significant adults. Some family members speak only Spanish or feel more comfortable reading Spanish over English when acquiring new material. Having bilingual materials, then, improves family engagement by reducing the language barrier.
Parents have a profound impact on children's learning and development, as well as educational and career outcomes, especially in areas where they feel some sense of competence in the subject matter. We leave them out of the equation if we don't have materials that are accessible to them in a language that makes it comfortable for them to learn. The STEM Action Grant from the Society has been critical in providing funding for us to translate our materials into Spanish in order to provide meaningful experiences for them.
How many coding stations has Youth Code Jam been able to translate to date?
We have translated 17 coding challenges to date.
In your opinion, what other things can we do to draw students of diverse backgrounds to STEM fields?
First, we need to seek out and understand the barriers individuals face, whether it's a language barrier, transportation problem, a cultural perception or technology access issue.
Second, we need to find solutions by giving diversity a voice at the table. We should be inviting diverse families and individuals to advise us on program design, looking for their leadership and guidance on barriers and solutions.
Third, we can't look at inclusion as if it were a marketing issue. I believe drawing people includes the direct ask, but keeping them in is far more about building appropriate environments and relationships in culturally-responsive ways.
Hear from past participants of Youth Code Jam's programs:
"I feel like I am advancing through life."—comment from student
"This is our 8th year and it gets better every year." —comment from parent
"It was overwhelming at first, but the volunteers were informative and knowledgeable." —comment from parent
"It was a great opportunity to find out what my kids are interested in." —comment from parent