This Giving Tuesday, donations to the Society go three times as far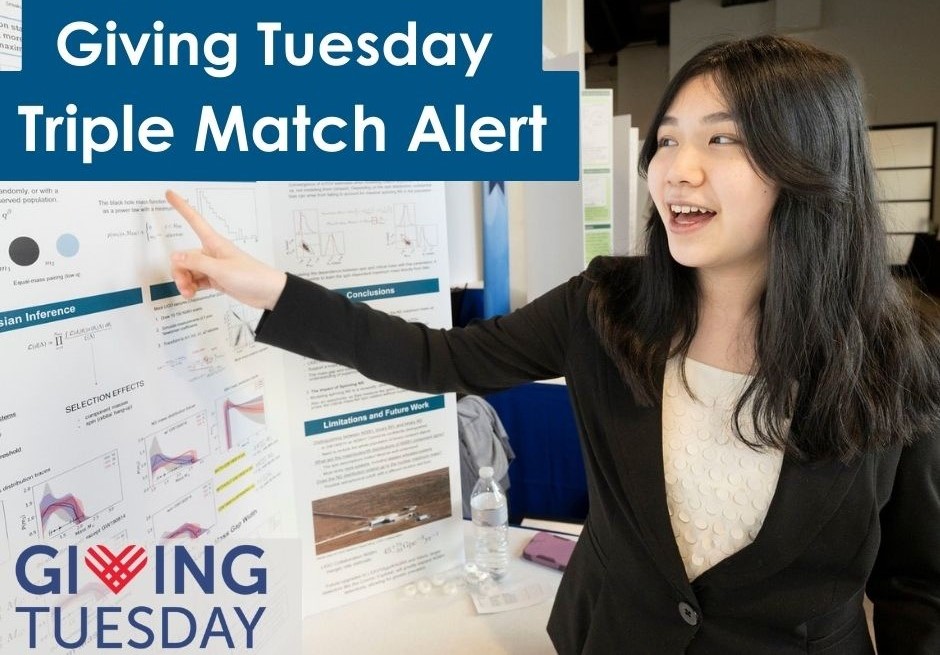 Today is Giving Tuesday, a day in which communities around the world show their generosity by donating to the organizations and causes they care about most. Here at Society for Science, we are grateful to all the supporters, members, readers, teachers, volunteers—and everyone else—that make our work possible.
Today, we hope that you will consider supporting our work once more, especially as a generous donor will triple all donations made before midnight, up to $15,000.
With your help, we can keep science a priority on this international day of giving and secure a strong future for our science research competitions, equity and outreach programs, and award-winning science journalism.
In a digital age troubled by misinformation, scientific consensus and established facts are increasingly at risk of becoming lost in the noise. Now more than ever, it is vital to cultivate new paths for the public to engage with the science that is rapidly changing our world.
Please, if you can, donate now, when your gift can be tripled to support our work to advance that mission.
Your Giving Tuesday gift will go three times as far to help:
1. Build a more informed public. Science News is one of the few newsrooms left in the U.S. with science beat journalists providing independent and unbiased coverage of science and giving readers the tools to evaluate the world around us.
2. Inspire tomorrow's leaders. Since 1942, our world-class STEM research competitions have identified and nurtured the next generation of science leaders. When we invest in these brilliant young scientists, we invest in a better future for us all.
3. Create opportunity through STEM. We know STEM opportunities are not equal, and we are working towards ensuring that every young person—regardless of their race, gender, or socio-economic status—can engage in hands-on scientific research. Your support today can help make that happen.
If you're able, would you please make your Giving Tuesday donation today and have your impact tripled? Thank you for all that you do in support of science. Together, we can share the power and wonder of science with all.