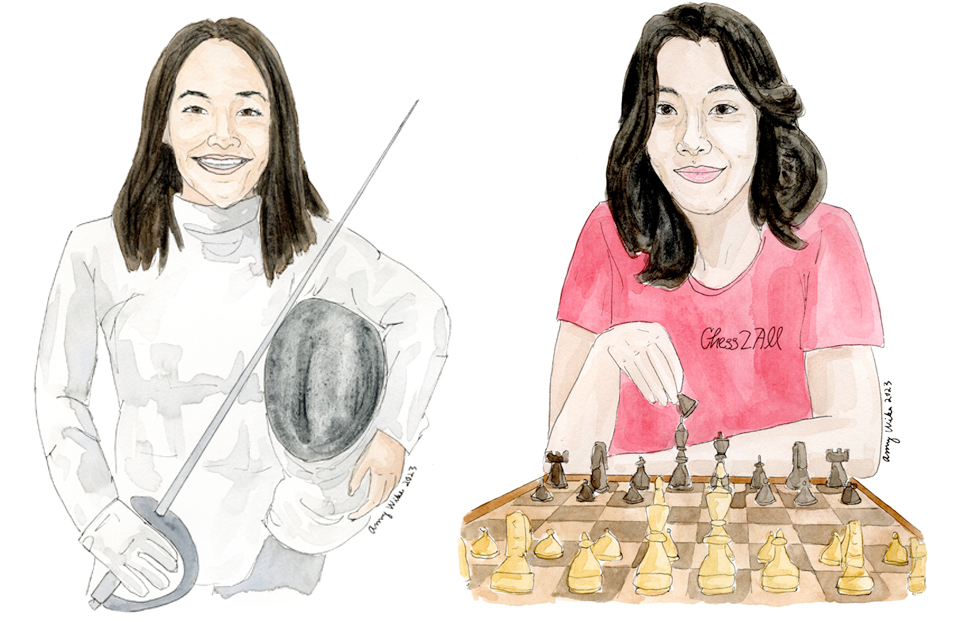 This year's class of Regeneron STS finalists have a multitude of talents. For this cohort of finalists, which includes both fencers and chess players, flexing their mental and physical muscles is a top priority. According to an article on the science behind fencing, published by The Conversation, "Fencing is often referred to as a physical game of chess as it requires both physical prowess and mental ability. The fencing sword is supposedly the second-fastest moving object at the Olympics after the marksman's bullet. With this in mind, fencers need to have incredibly fast reactions." Just as a chess player needs to be thinking three steps ahead of their opponent, fencers need to be quick on their feet.
Meet the finalists who are showing their skills in either of these two activities:
Angela Chen
North Carolina School of Science and Mathematics (Durham, NC)
Angela grew up playing chess and loved the game so much that she decided to cofound her nonprofit Chess2all, which provides accessible and affordable chess resources to marginalized communities and increased outreach to female players, allowing her to bring "chess to all." Angela hopes her initiative will continue to empower female chess competitors nationwide.
Linda He
Commonwealth School (Boston, MA)
In addition to her love of math, Linda loves the sport of fencing. She is a nationally ranked fencer and has competed in the Massachusetts State Championship, Fencing North American Cup and on the USFA Fencing All-American First Team. Linda says her parents consider her their "wild child," since she insisted on doing STEM and fencing instead of piano or calligraphy.
Emily Kim
Jericho Senior High School (Jericho, NY)
Emily competes on her high school's varsity fencing team and loves its similarities to STEM. "As both a scientist and athlete, I believe the solution to my research is evident in the noble sport of fencing," she shares. "Fencing is, in essence, a game of speed and wits. For instance, while fencers must act quickly if they want to attack, they must also apply a methodical mindset to outsmart their opponent. Similarly, my research question must be approached with both speed and logic."
Joseph Robertazzi
Ossining High School (Ossining, NY)
When Joseph isn't researching the relationship between the Earth's magnetic field and bird migration, he says, "I usually enjoy playing multiplayer video games with my friends ranging from chill games like Minecraft to strategic ones like chess."
Ellen Xu
Del Norte High School (San Diego, CA)
Ellen is a nationally and internationally ranked fencer. "When I was 10, I accidentally walked into a room of fencers hitting each other with electric swords… and I've been hooked ever since!" she shared. "Fencing is also called 'physical chess' for its mental and physical prowess. I'm constantly forced to think fast on my feet and outsmart my opponent. It's simply the most exhilarating game of chess and brains that I've ever played – and I'm deeply in love with it!"
Jeffrey Xu
Lowell High School (San Francisco, CA)
What was Jeffrey doing when he got the call that he would be a Regeneron STS Finalist? "I was playing chess on my laptop when I heard my phone ring," he says. "I thought it was a scam call at first, but I decided to give it a chance and answer it. Good thing I didn't hang up!"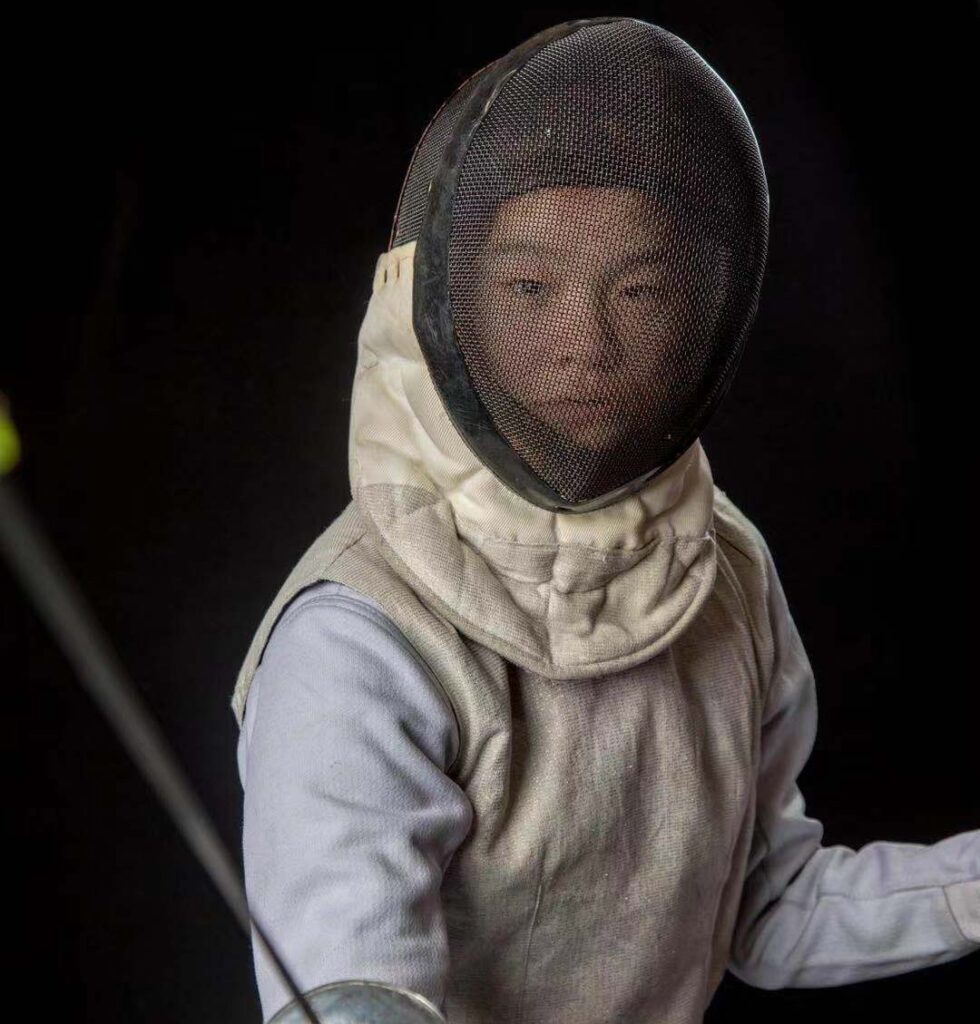 You can learn more about the 2023 Regeneron Science Talent Search finalists during a livestream of the Virtual Public Exhibition of Projects on March 12 beginning at 1:30p.m. ET. Stay tuned for the Regeneron Science Talent Search winners' announcement on the evening of March 14. Bookmark the link to watch the awards ceremony live where Soledad O'Brien will announce the winner of the $250,000 top award.