Fun facts from the 2023 Thermo Fisher JIC top 30 finalists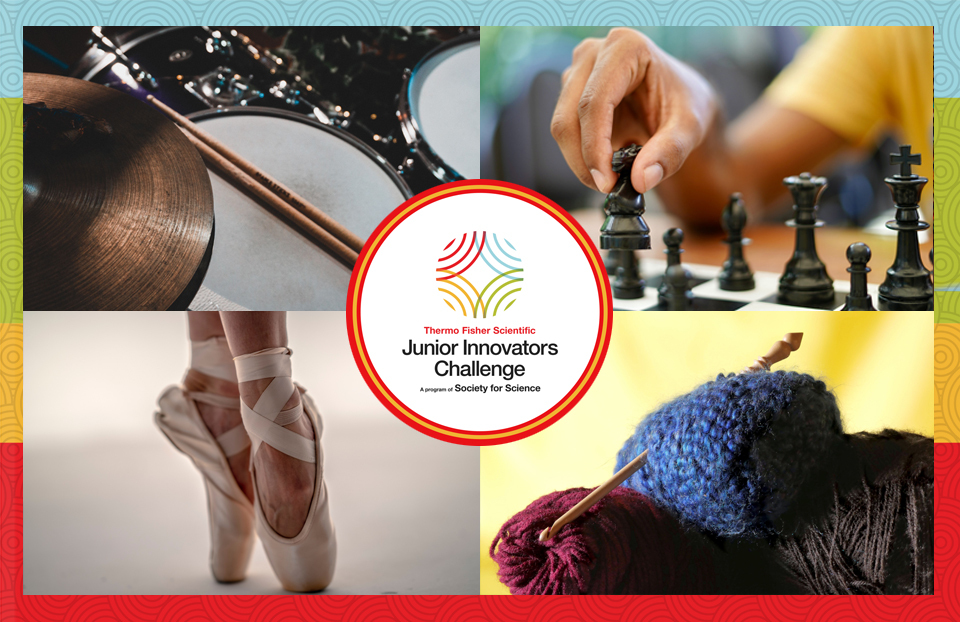 The top 30 finalists in the inaugural Thermo Fisher Junior Innovators Challenge (Thermo Fisher JIC) are an impressive group in more ways than one. In addition to being some of the brightest young researchers in the country, they also pursue a wide range of interests outside of the classroom and lab.
As we look forward to the start of finals week on October 28, here are some fun facts that show just a few of the reasons this year's cohort is remarkably active and well-rounded:
17 finalists speak a total of 12 languages other than English.
25 play an instrument, including 14 who play the piano.
29 play at least one sport.
One finalist is a writer who has published two books of fiction.
One has founded a nonprofit organization.
Another competes as a Greenpower racecar driver.
Several finalists have a deep interest in aviation and spaceflight, as demonstrated by participating in camps or studying independently.
Some of the top interests and activities for this year's finalists are chess, scouts, dancing, coding and volunteering.
We can't wait to meet this exceptional group in Washington, D.C. in just a few weeks, and to share more about their phenomenal work!