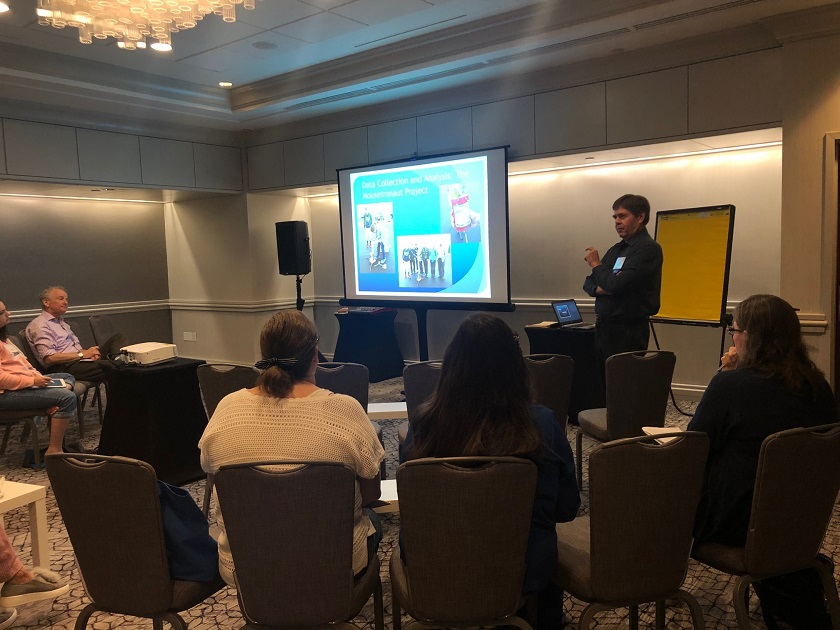 David V. Black, a science teacher at the New Haven School in Spanish Fork, Utah, noticed that an increasing number of his students are interested in engineering, but that not all educators are prepared to guide research in this area. David explained that, "If we want today's students to become the scientists, engineers, mathematicians and technologists of the future then we need to encourage and train them to effectively gather and analyze authentic data today. The more science and engineering projects students do, the more likely they are to become scientists and engineers."
David shared his experiences and advice at a breakout session titled, "Teaching Engineering Research Projects," that he co-led during the Society's 2019 High School Research Teachers Conference. The session welcomed teachers of all levels, from teachers who have never assisted students with engineering projects to those who want to improve their ability to support these projects. Other veteran attendees may have attended so they could lend their expertise to the group as well.
David started the session by explaining that engineering design isn't too different from the scientific method: "Both science and engineering research are aimed at solving problems. Engineering uses scientific theories and data analysis to create practical products and processes."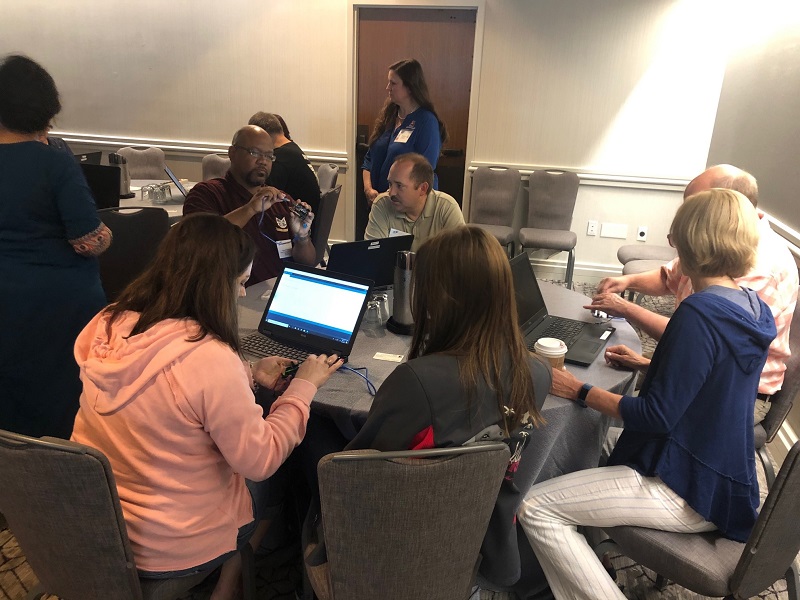 According to David, engineering encompasses the following key steps:
Identification—discovering a need and defining the problem to be solved.
Ideation—students conduct research, brainstorm possible solutions and use specific criteria to decide on the best course of action.
Design—students are ready to design a prototype and build their best attempt at a solution. The prototype must then be tested in real-world conditions.
Revision—students then analyze the data they collected, modify their prototype if necessary and retest it. "Many students have a hard time at this juncture. It can be difficult to deal with failure, but it's important that they understand 'you're not going to do it right the first time'," David noted.
Distribution—the final product is manufactured and marketed to potential consumers. "Work, however, doesn't end there. Students must then solicit feedback for the next iteration.
Using these guiding steps, David's students have conducted field studies, analyzed authentic NASA astrophysics data and worked with Mercury and Mars scientists to conduct research using data from the MESSENGER and Mars space probes. Other engineering projects that David has supervised include a 3-D printed guard for skateboarders' shoes, a solar powered tent, a water turbine, a forge blower and even artificial hands and arms.
The teachers in attendance also had an opportunity for some hands-on practice with David's co-presenter, Vineeta Ribeiro, a teacher from Warrenton, Virginia. She set up several laptop stations with Arduino kits, an open-source electronic platform that many of the Society's alumni and current competitors use for their research. The teachers worked with DHT11, a sensor that detects humidity and temperature. To demonstrate how it could be used for an engineering project, Vineeta showed the educators a YouTube demo of "The Iron Chef," a kitchen safety system devised to prevent fires. It uses the Arduino sensor to track surface temperature on cookware. In instances when people accidentally leave their stoves on, the system is prompted to turn on a connected fan that prevents the temperature from becoming dangerously high. Vineeta also pointed out tryengineering.org as another resource for teachers, with lesson plans selectable by age.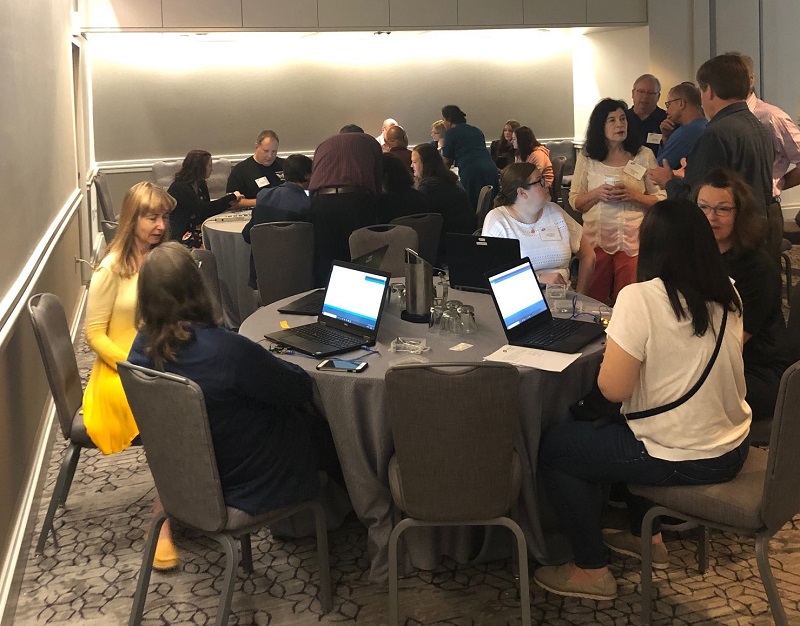 Vineeta has found Arduino to be very useful for automating data collection. "It has many benefits. Having a completely open architecture means it's compatible with a variety of different software. There is also a range of low-cost sensors, activators and other peripherals you can cheaply obtain. Some Arduino modules are under $2!" she explained. "Best of all, it has a massive user community that can be leveraged for help."
Breakout sessions like the one led by David and Vineeta reflect the goals of the Society's Research Teacher Conferences—to enable educators of all levels to implement effective practices in their own classrooms, by learning from each other. While engineering research projects may intimidate teachers who haven't encountered them before, it is the Society's hope that David and Vineeta's insights and guidance will empower their peers to follow suit.