STS 2019 Finalists Fun Facts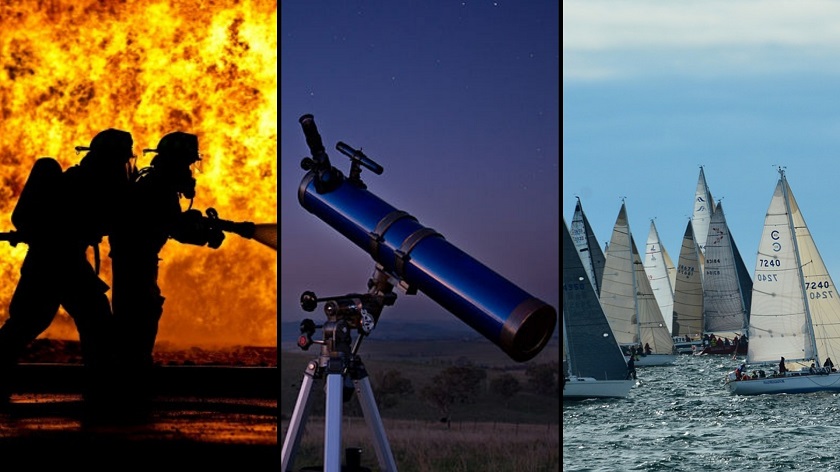 The Regeneron Science Talent Search is the nation's oldest and most prestigious science and math competition for high school seniors. Science Talent Search alumni have made extraordinary contributions to science and hold more than 100 of the world's most coveted science and math honors, including the Nobel Prize and the National Medal of Science; so it's a given that they are talented—but they aren't just gifted scientists. They have skills that will blow you away. Here are a few of their other talents and accomplishments.
One finalist has synesthesia, a condition where a person's five senses mingle together. One sensory stimulus evokes sensation in another—for instance, certain synesthetes, as they are called, can associate different musical notes with different colors. For example when hearing a musical note, they may see the color green. There are 80 different types of synesthesia, and she has eight. Reading, listening to music and interacting with people all produce a wide range of colors, tactile sensations and sounds that blend together in her everyday experience.
Some of our finalists are entrepreneurs. One finalist founded a nonprofit whose mission is to empower young thinkers in urban communities to become tomorrow's innovators. This non-profit has taught over 2,000 young students from more than 100 different schools to design, program and build autonomous robots.
Some of our finalists have helped save lives. As a junior firefighter who helps out at calls, drills and meetings, one finalist has showed promise as a future first responder. He is currently working towards becoming a full-fledged firefighter.
Another young scientist sails the open seas—this finalist is a varsity sailor who competes in regattas, trains JV sailors and maintains boats and sailing equipment.
This finalist put his love of aeronautical engineering to use. A professional connection took this aspiring engineer into the lab where professionals were calibrating filters on the James Webb Space Telescope. The finalist asked to help and the engineers obliged—he was allowed to work on the filter calibration with the James Webb team. So technically, he worked on a multi-billion dollar NASA space telescope!
Be sure to tune in to our live stream on March 10 when the finalists display their projects to the public at the National Geographic Society. You can view the stream of the public showcase on our Facebook page here! The winners of the competition will be announced at a black-tie gala awards ceremony at the National Building Museum on March 12.