Society provides $2,500 to ProjectCSGIRLS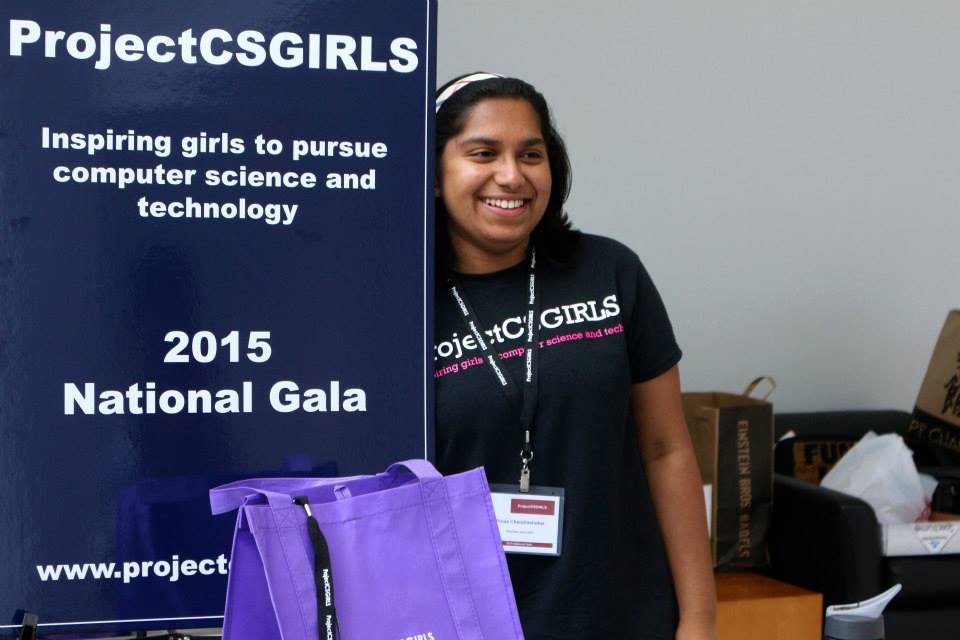 Society for Science & the Public recently provided $2,500 to ProjectCSGIRLS to support their 2015-2016 program year and their goals of cultivating a love for technology and computer science in girls and encouraging them to pursue their interest and careers in these fields.
ProjectCSGIRLS was founded by Pooja Chandrashekar, a Intel STS 2015 semifinalist, and consists of an online competition run by high school and college students around the country. The competition challenges girls in middle school to use computer science and technology to solve an imminent social problem.
Maya Ajmera, President and CEO of Society for Science & the Public and Publisher of Science News, was the keynote speaker at the 2015 ProjectCSGIRLS National Gala, held this June.
For more photos of the gala, check out ProjectCSGIRLS Facebook album.