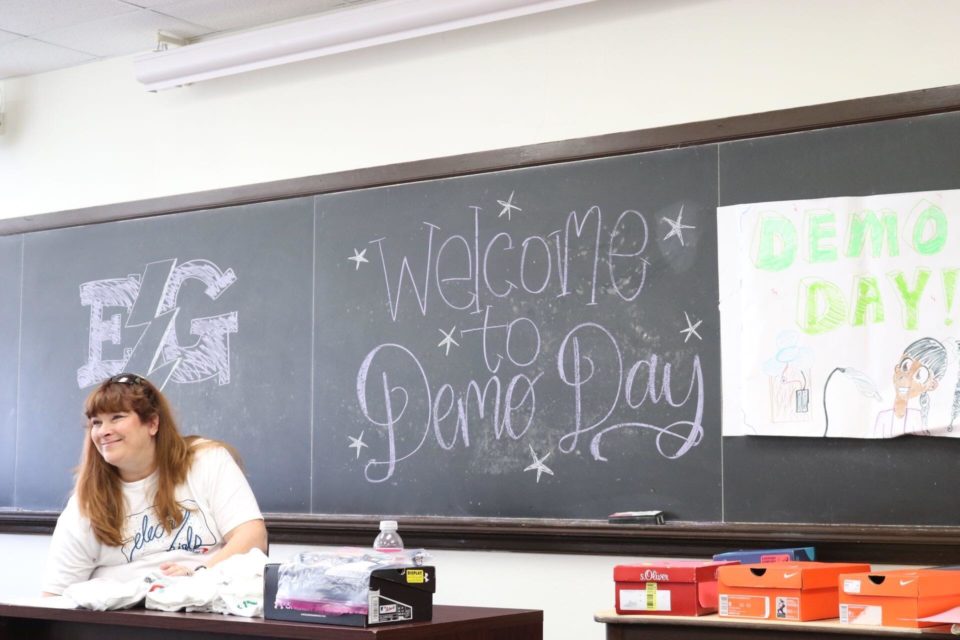 Flor Serna was the only woman in her audio engineering and computer science degree programs at Loyola University. This experience prompted her to start Electric Girls in 2015. The group's mission is to build girls' confidence and capabilities in STEM through summer camps and school programs. In 2019, the organization received a $3,000 STEM Action Grant to support the Electric Girls Saturday Workshop, a STEM enrichment prospect for low-income girls from the ages of 5-14 in New Orleans, Louisiana.
"Electric Girls fosters a safe, inclusive environment that gives girls the space, resources, and guidance to experiment, make mistakes and learn from one another," explained Executive Director Jillian Sandoval. "During our fall Saturday Workshops, girls are broken up into classes based on their age (grouped by ages 5-8 and 9-14) and whether they are an alum. Over 12 weeks, the girls learn fundamental skills in electronics, computer programming, woodworking, manufacturing, design, web development and robotics."
After the girls have the basics down, trained instructors work with them through the design-build process, to create a unique invention of their own choosing. Instructors evaluate how the girls have progressed. The girls are then publicly acknowledged during a Badge Day ceremony, where staff members hand paint badges onto each of the participants' t-shirts to recognize their growth in skills like design, soldering, kindness, curiosity, perseverance and others.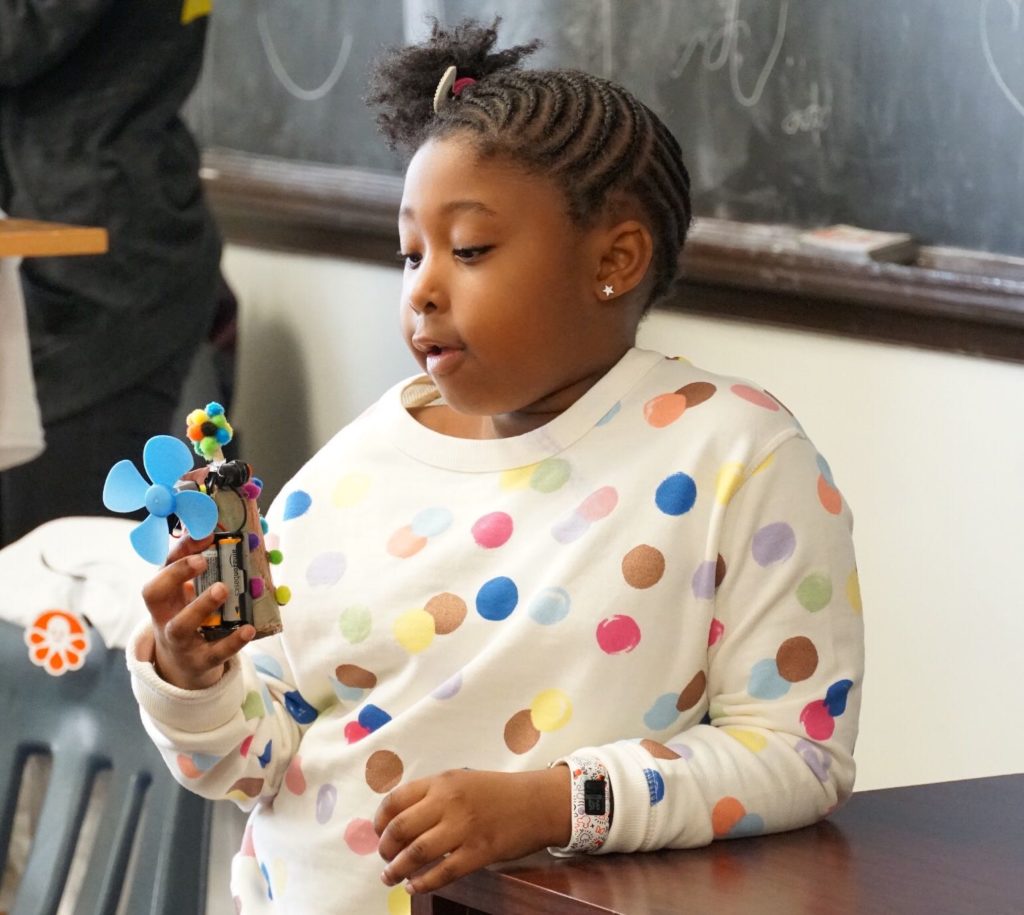 The Saturday Workshop program culminates with Demo Day, a community-wide festival where participants showcase what they've learned. At the most recent Demo Day on December 14th, 58 girls presented their completed inventions to an audience of families, peers and members of the community.
"Demo Day is not only a day for our girls to take pride in all they accomplished with Electric Girls, but it is also a chance for them to practice public speaking," noted Jillian. They talk about their work, the successes and challenges of the design-build process and then take questions. Family members are also invited to explore several hands-on activity booths."
Electric Girls received STEM Action grants in 2017 and 2018, totaling $7,500. "The Society's generous support has given Electric Girls the runway we needed to transition our after-school programming into a sustainable fee-for-service model with public schools in New Orleans," said Jillian. "In 2019, the Society granted us critical funding for our Fall Saturday Workshops, in which over half of the girls we enrolled participated on full-tuition scholarships. It also gave us a unique opportunity to launch and refine our Saturday Workshop program structure."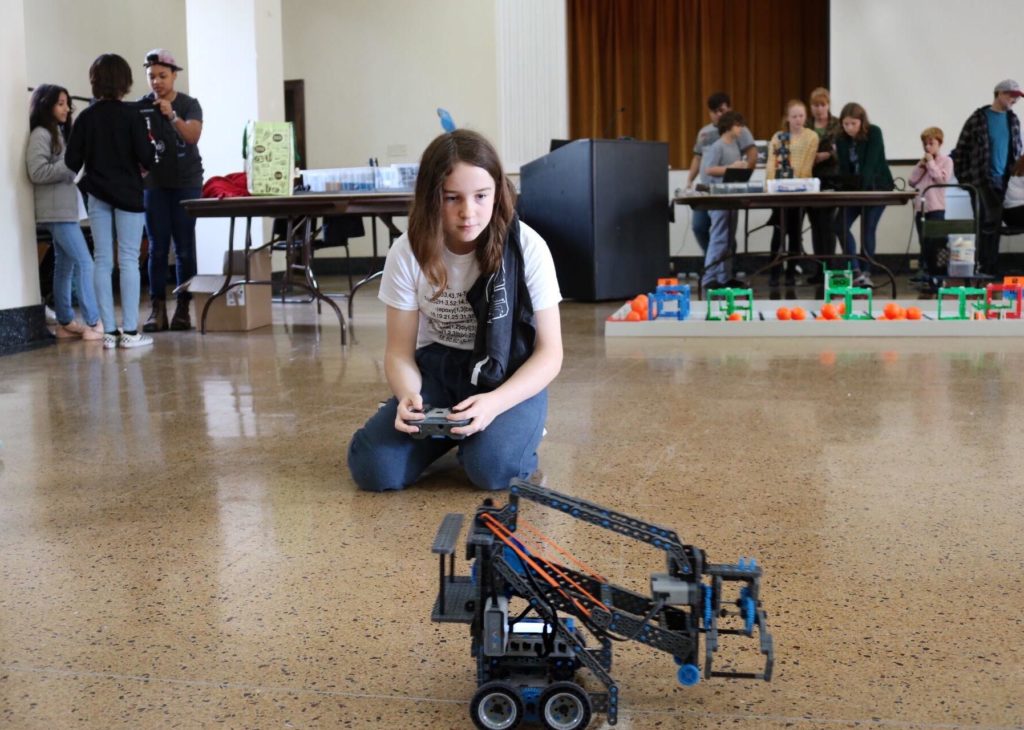 To engage more underserved or underrepresented students in STEM fields, Electric Girls has found three approaches to be particularly helpful. First, the organization seeks to ensure that at least 50 percent of their program slots are reserved for girls who are eligible to receive full-tuition scholarships. This allows girls to participate regardless of their families' ability to pay and helps create a diverse community. Second, Electric Girls incorporates social-emotional learning into their curriculum as a means to provide participants with translatable skills that go beyond the "hard" skills of STEM. Third, their focus on retention enables them to strengthen the community they're building year over year.
Speaking to Electric Girls' emphasis on community building, here's what one parent of a former participant had to say about the lasting impact the organization has had. "My daughter has been with Electric Girls for years. She started as a camper and now works as an instructor. She has learned skills to last her a lifetime. It's a great place to learn and have fun while doing it."