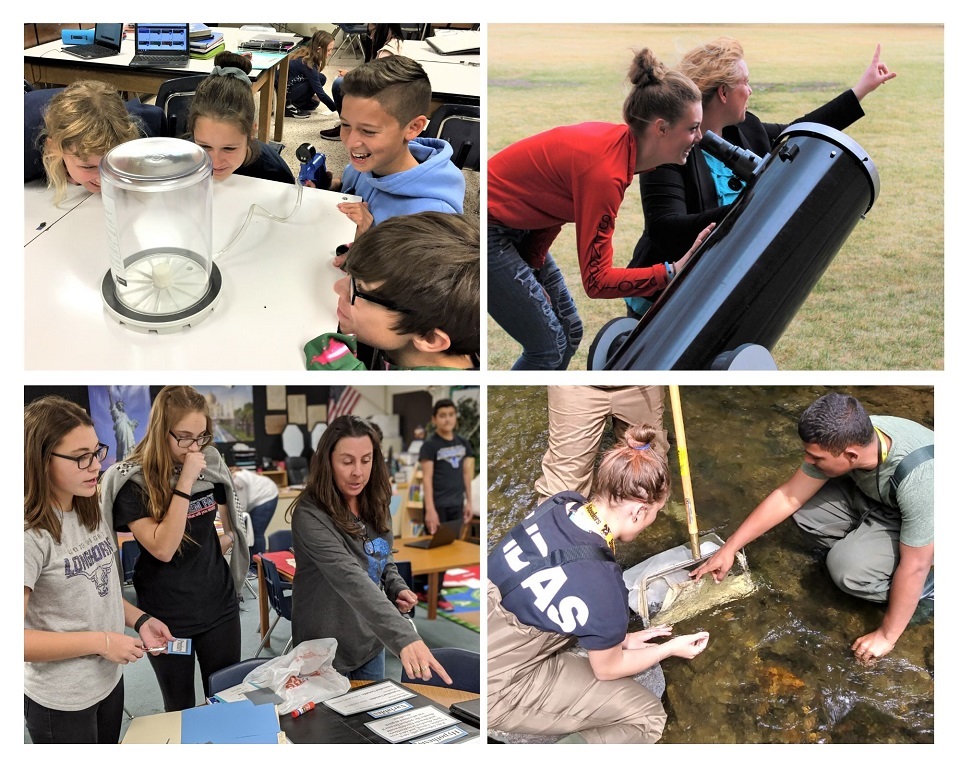 Funding to Purchase Equipment Ranging from Weather Balloons to Solar Panels
The Society for Science & the Public announced today that it is investing $100,000 in 28 middle and high school science teachers in 18 states across the country, as well as Puerto Rico, to strengthen STEM research programming in their classrooms. Each teacher will receive a grant of up to $5,000.
Grant recipients will be using the funds towards basic lab equipment, including weather balloons, safety equipment and pH sensors as well as a range of other materials that will allow students to explore topics they are interested in. Some of these teachers also plan to use their funding to cover research-related transportation costs to data collection sites.
"It's vitally important for STEM teachers to have the equipment they need to support their students," said Maya Ajmera, President and CEO of the Society for Science & the Public and Publisher of Science News. "I'm thrilled that through this program the Society is able to help teachers in underserved areas, inspiring more students to pursue science and engineering careers."
The Society's STEM Research Grants Program provides small grants to educators to better empower middle- and high-school students to pursue authentic STEM research projects in their classrooms. These one-time grants help fund equipment or other experimental materials needed to complete research projects, or travel necessary to bring students to locations where they can complete their research. Priority is given to teachers in schools that serve low-income areas or underrepresented students.
The STEM Research Grants are funded by Regeneron.
A list of all grant recipients is available here.