Society for Science & the Public announces two new Board Members
The Society for Science & the Public is excited to share that two new members have been named to the Board of Trustees: Hayley Barna and Tessa Hill.
Hayley Barna, a finalist in the 2001 Science Talent Search, is a Venture Partner at First Round Capital based in New York. Prior to joining First Round she co-founded Birchbox, the leading beauty and grooming retailer seed funded by First Round in 2010.
Tessa Hill is an Associate Professor and Chancellor's Fellow at University of California, Davis, in the Department of Earth & Planetary Sciences. She has served as the Associate Director for Academic Programs for the UC Davis Coastal & Marine Sciences Institute since 2014.
"The Society for Science & the Public has a very strong leadership foundation in place with our Board of Trustees, and I know that both Hayley and Tessa will insightful new perspectives to our Board," said Maya Ajmera, the Society for Science & the Public's President and CEO and Publisher of Science News. "We look forward to benefiting from their judgment and counsel."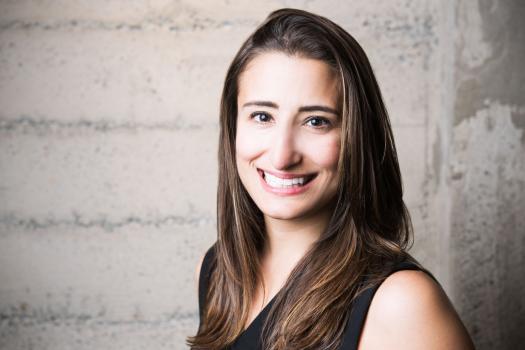 Barna served as Co-CEO at Birchbox for five years, from conception and launch to growing the business to over a million monthly subscribers. Barna oversaw key functions, including marketing, operations, strategy and technology. She raised over $70 million in venture capital, expanded the business internationally and launched new business lines and channels like men's and retail stores.
Before launching Birchbox in 2010, Barna received her M.B.A. from Harvard Business School. She started her career as a strategy consultant at Bain & Company in New York. She also spent time at two very different ends of the retail spectrum through her roles in strategy at Christie's in Hong Kong and product management at Amazon in Seattle. In addition to her current role at First Round, Barna is a board member at Birchbox, RAB Lighting and Madison Reed.
Hill is a Fellow of the California Academy of Sciences and was named a recipient of the Presidential Early Career Award for Scientists & Engineers (PECASE) in 2016. Hill was awarded an AAAS Leshner Leadership Institute Public Engagement Fellowship in the inaugural year of this award (2016).
After graduating with a B.S. in Marine Science from Eckerd College in 1999, Hill completed a Ph.D. in Marine Science from UC Santa Barbara in 2004. She was then awarded a UC President's Postdoctoral Fellowship (2004-2006) and began as an Assistant Professor at UC Davis in 2006. Research in the Hill laboratory is focused on climate change, both past and present, and understanding the response of marine species to environmental perturbation.
Hill leads a program with pre-service K-12 STEM teachers to infuse their classrooms with climate change science, in collaboration with the UC Davis Math & Science Teaching (MAST) program and supported by the National Science Foundation. She is the lead investigator on an industry-academic partnership that aims to understand the consequences of global change and ocean acidification on sustainable seafood.
From 2014-2016, Hill served as a panelist on the West Coast Ocean Acidification and Hypoxia Panel, and currently serves on the Cordell Bank National Marine Sanctuary Advisory Board.