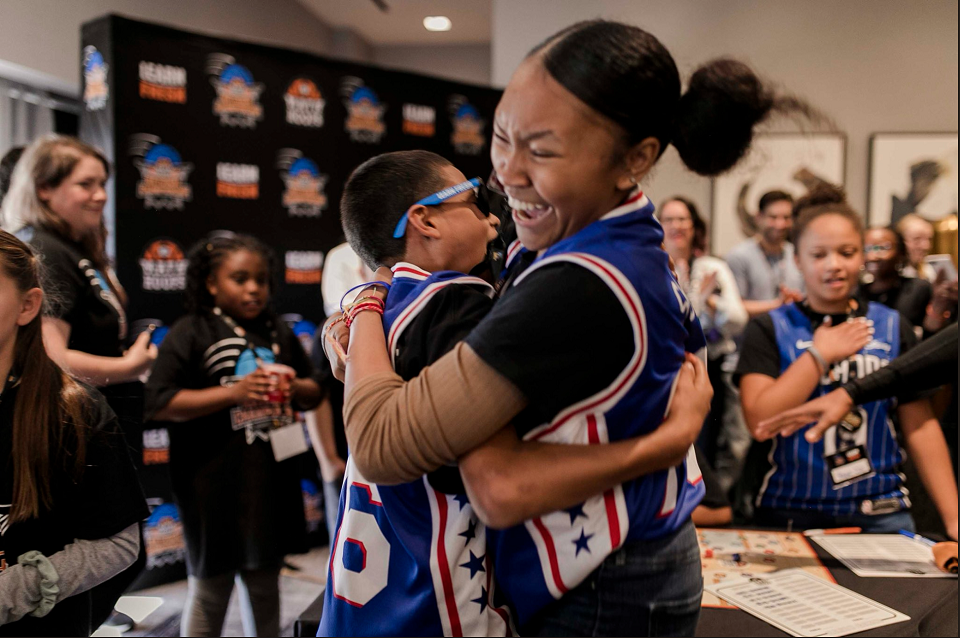 The Society for Science & the Public today announced that $75,000 in grants have been awarded to 18 grassroots organizations committed to STEM education and science literacy for underserved and underrepresented groups, including racial and ethnic minority populations, girls, students in rural areas and more.
In response to COVID-19 restrictions on in-person programming, many of these organizations have launched virtual programs, determined to continue to meet the needs of students, families and communities.
The STEM Action Grant Program aims to strengthen and support community-driven nonprofit organizations that are working to enhance the public's understanding of science and to increase participation of underrepresented and underserved populations in STEM fields. More than half of this year's STEM Action grantees previously received support from the Society. To date (including this announcement), the Society has given $245,000 to organizations wanting to improve access to STEM education.
"The STEM education community must address the racial, gender and socioeconomic disparities and divides that are stunting the potential of the next generation of STEM leaders," said Maya Ajmera, President and CEO of the Society for Science & the Public and Publisher of Science News. "That's a key reason why we created the STEM Action Grant program, and why we're investing in these 18 innovative organizations that are nurturing potential in underrepresented communities."
The following organizations are awardees of the 2020 STEM Action Grant Program. Funding for the STEM Action Grant program comes, in part, from Regeneron.
Black Girls Dive Foundation (Owings Mills, MD)
Congressional App Challenge (Washington, DC)
Connect Crew at Memphis Public Libraries (Memphis, TN)
inteGIRLS Inc. (Rockville, MD)
Intrepid Sea, Air & Space Museum (New York, NY)
Learn Fresh Education Company (Denver, CO)
Lower Brule Research (Lower Brule, SD)
Marie's Kids (North Charleston, SC)
Outdoor STEM / Venture Outdoors (Pittsburgh, PA)
Project Invent (East Palo Alto, CA)
Rosie Riveters (Alexandria, VA)
Safe Alternative Foundation for Education (SAFE) (Baltimore, MD)
Science from Scientists (Bedford, MA)
STEM NOLA (New Orleans, LA)
The STEMinista Project at the Michigan Science Center (Detroit, MI)
Urban Science Summit (State College, PA)
Women's Audio Mission (WAM) (San Francisco, CA)
Youth Code Jam (San Antonio, TX)
For more information about the grant recipients, read our full press release here.