Society for Science hosts virtual Middle School Research Teachers Conference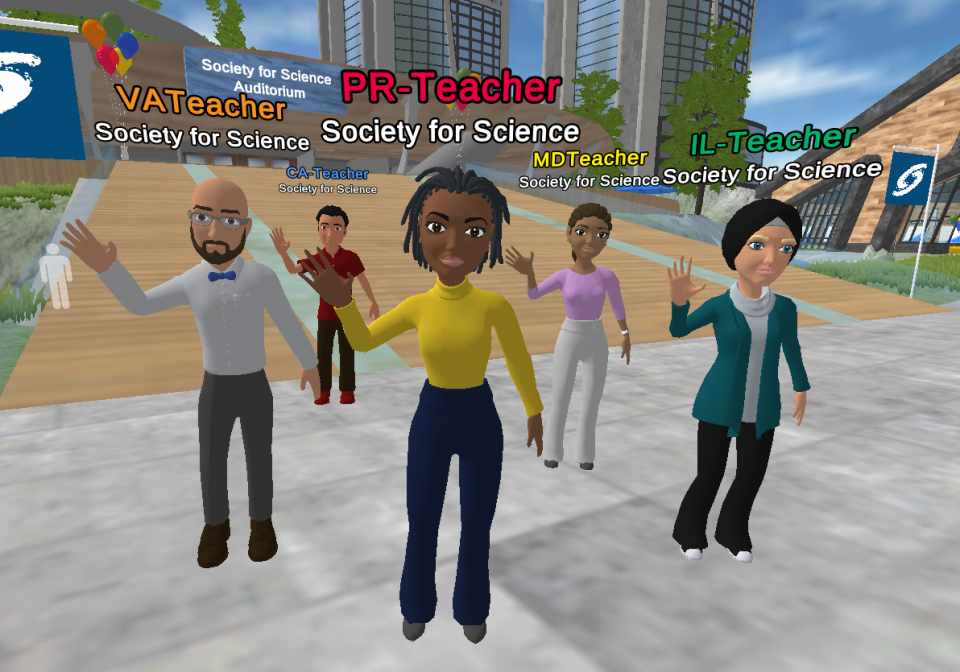 Middle school teachers from across the country will be gathering Aug. 2-4 for the Society for Science Middle School Research Teachers Conference, supported by the Department of Defense through its Defense STEM Education Consortium (DSEC). The peer-led conference includes more than 100 teachers from 27 states, Washington, DC, Puerto Rico and Guam.
The conference, now in its third year, will take place virtually in order to keep attendees safe during the COVID-19 pandemic. The Society is excited to enable the teachers to interact as customized avatars through technology called Event Farm. The platform enables the teachers to have small conversations, network and interact as if they were at an in-person conference.
Thanks to the virtual platform, certain elements of the conference will be open to middle school science, technology, engineering and math (STEM) research teachers across the country. A cohort of 75 teachers were chosen via a lottery to participate in interactive breakout sessions, special social events and reflection opportunities. Topics for the sessions will include helping students find projects they are passionate about, engaging parents and using statistics in middle school research.
"STEM education is critical to our future. With the pandemic and global climate change, it has never been more important to invest in the next generation of doctors, scientists, engineers, biologists and virologists. This next generation will help us innovate and find solutions to the world's most intractable problems," said Maya Ajmera, President and CEO of the Society for Science and Publisher of Science News. "Through this conference we hope to inspire these amazing educators, who have completed a very challenging year of teaching, to engage even more students in STEM. We are excited to offer these teachers resources, best practices and other assistance to help them better reach students from underserved communities."
Additionally, a separate group of 75 teachers who serve students from military-impacted, low-income and underrepresented communities will each receive $725 in take-home STEM research equipment for their students.
The online event will also include fun activities, aimed at helping the participants form a community, including an avatar dance party.