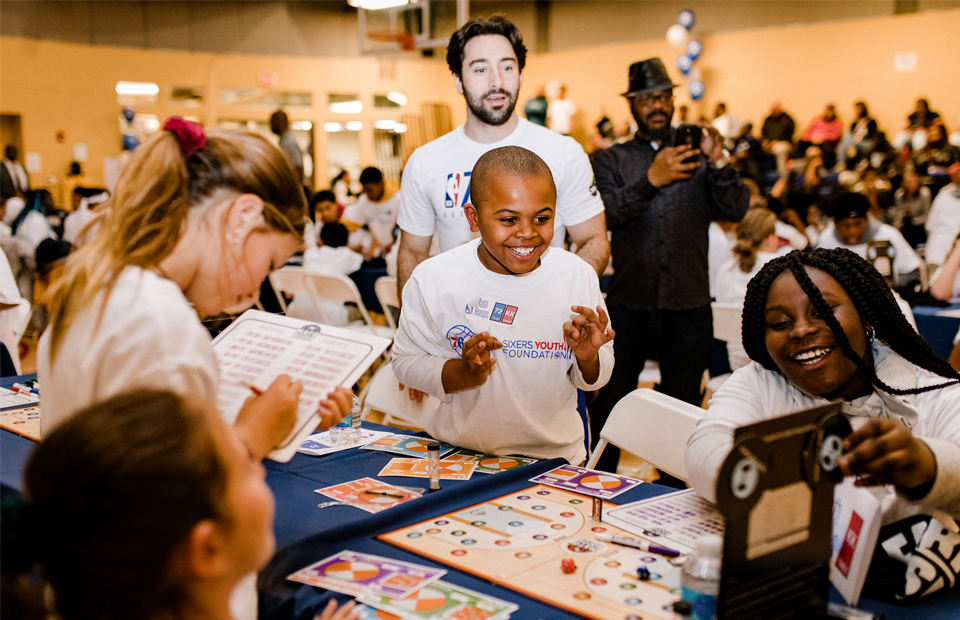 Today the Society announced $165,000 in microgrant funding to 38 creative, community-driven organizations across the United States through their STEM Action Grant program. While this year's recipients are operated out of 21 different states, each group serves multiple states outside of their base; collectively, this class of grantees is serving the entire nation.
The STEM Action Grant program bolsters and improves outcomes for groups that have been historically left behind in STEM education and careers, including Black and Latinx individuals, women and gender-expansive persons, the hearing and visually impaired as well as low-income students. One organization, for instance, is focused on providing STEM opportunities in some of the most vulnerable populations in the United States. Through programming tailored for refugee youth and survivors of genocide, they are helping to ensure that the refugee population is not excluded from STEM pathways and are empowering them for economic self-sufficiency in the United States. Others among the recipients include a collection of organizations encouraging Black girls to explore marine science, engineering or aviation pathways.
An array of organizations supported this year are leveraging passions for music, sports and nature to draw students into science and engineering fields via hands-on activities. As the United States emerges from the COVID-19 pandemic, a cluster of organizations are also using their funding to expand newly established virtual programs, maximizing creative technologies and effectively reaching global audiences and students who face geographic boundaries.
2021 STEM Action Grantees
3D Girls, Inc.
Baltimore Underground Science Space
Be Loud Studios
Black Girls Dive Foundation, Inc.
Black Girls Do Engineer Corporation
Black Pilots of America (Red Tailed Hawks Chapter)
Blue Marble Space Institute of Science
California Desert Land Conservancy
CodeCreate
Connect Crew at Memphis Library Foundation
Envirolution Inc.
Forging Opportunities for Refugees in America
Future Advancers of Science and Technology
Intrepid Museum Foundation, Inc.
Kul Wicasa Wópasi
Learn Fresh
Michigan Science Center
National Forest Foundation
Northwest Ecological Research Institute
'Ohana Kilo Hōkū
OpenWise Foundation, Inc.
Opportunity X
Pink Space Theory
ProCure Hope Inc. (Full STEAM Forward)
Quest Science Club, Inc.
Richmond Minorities in Engineering Partnership
Rosie Riveters
Rural Resources Farm & Food Education Center
Safe Alternative Foundation for Education, Inc.
Science Moab Engagement Initiative
Stem is Childs Play Foundation
Student Global Ambassador Program
Tech Kids Unlimited
The GEMS Camp
The Latino Student Fund
Venture Outdoors
Women's Audio Mission
Youth Code Jam
"If the United States is going to stand as a world leader in science and technology and keep pace in innovation with the rest of the world, we must prioritize investing in grassroots organizations that are doing the hard work on the ground, to engage and educate science learners of all backgrounds. What's most inspiring to me about these organizations is that they are identifying growth areas in their local communities and enacting real change," said Maya Ajmera, President and CEO of the Society for Science and Publisher of Science News. "At a time when budgets are tight, these community-driven organizations need our support now. We are thrilled to invest in these 38 organizations, all with a strong record and commitment to inclusive STEM education. At the Society for Science, we live by the principle that talent is everywhere. This is why we are unremittingly steadfast – through all of our outreach and equity programs – in nurturing, attracting and promoting talent across diverse populations in our country and beyond."
This year's class of 38 organizations represents the largest class in the history of the STEM Action Grant program, coming from the largest applicant pool of the program to date. Eleven of the organizations on this year's list have received support through the program previously. Since 2016, (including this announcement), the program has given $410,000 total to 64 organizations.
Learn more about the 38 awardees of the 2021 STEM Action Grant Program here. Funding for this year's STEM Action Grant program comes from Regeneron as well as the Society.