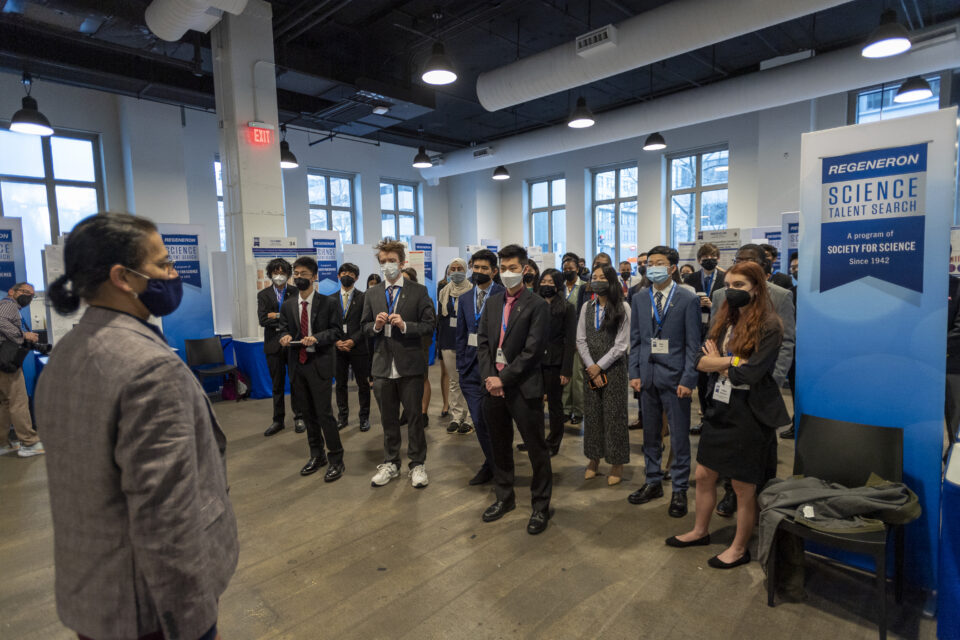 For the first time since 2019, the top 40 Regeneron Science Talent Search finalists gathered in person to showcase their projects during a virtual Public Exhibition of Projects at the Showroom in Washington, D.C. Finalists participated in two live streamed events, responded to the public's questions and comments in Project Board, and learned about each other's research projects. What was it like for the finalists to be back in person? Find out below!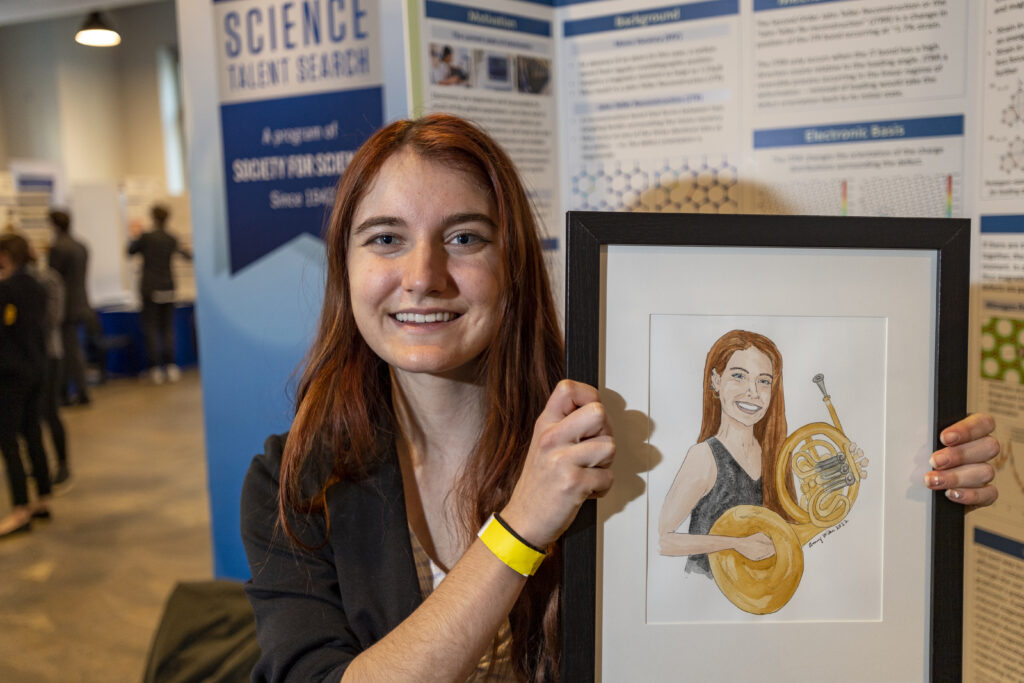 Claire Andreasen
The Charter School of Wilmington (Wilmington, Delaware)
"It's exciting to be at an in-person science competition. I've never been at an in-person science fair before because of COVID, so it's a very exciting and new experience," said Claire. "My favorite part of the week so far has been meeting all the finalists and making friends." And what advice does Claire have for future Regeneron STS applicants? "Keep doing your research, continue with your science passions and put a lot of time into your application and essays. Do what you love doing."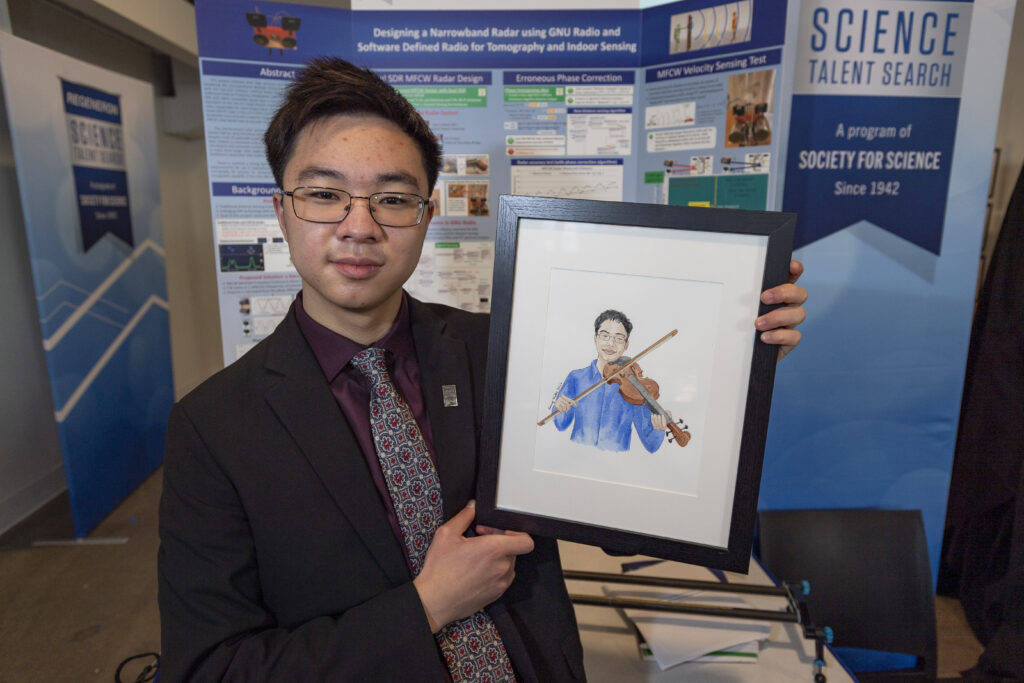 Victor Cai
Parkland High School (Allentown, Pennsylvania)
"It's just so exciting to meet judges and talk about what I'm passionate about, especially after two years of virtual judging," explains Victor. "My favorite part of Finals Week so far has been project judging; it's really interesting to hear all the questions the judges ask and how much they want to learn about us." And when it comes to filling out the STS application Victor has some recommendations: "I would say start early because it's a really long application — mine came out to around 90 pages. Twenty of them are your research paper, but there are lots and lots of questions."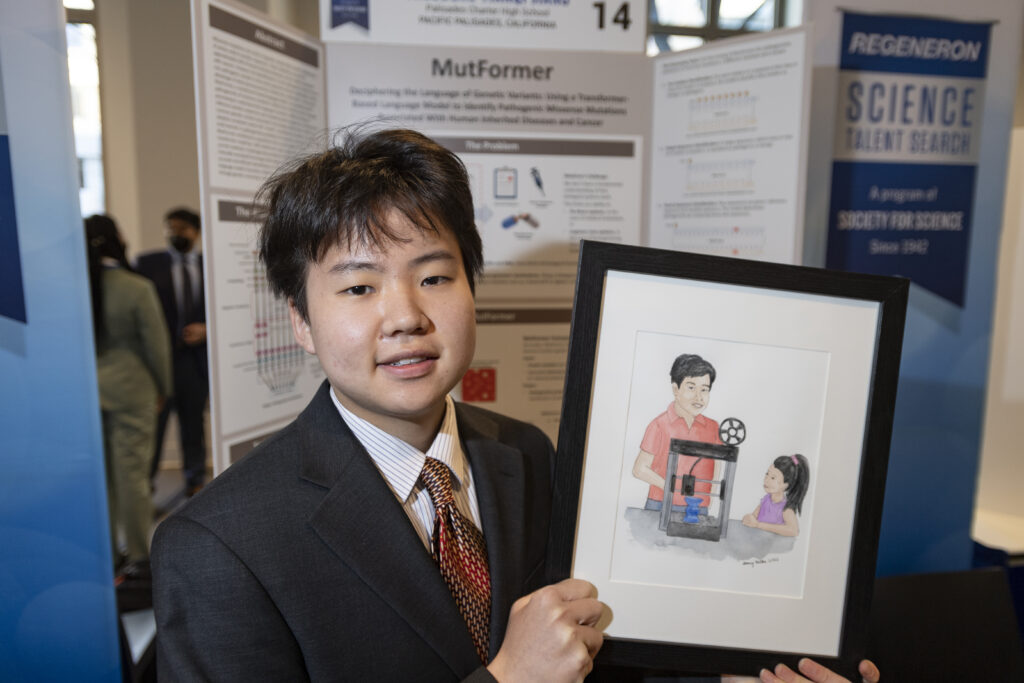 Theo Jiang
Palisades Charter High School (Pacific Palisades, California)
"I really like the down time during Finals Week and doing random things, it's fun," Theo shared. "It feels refreshing to be back at an in-person competition; it's better than Zoom." His advice for the next generation of STS applicants? "For future STS applicants, the most important thing would probably be to find a project you're actually interested in, one that can sustain your interest through your project."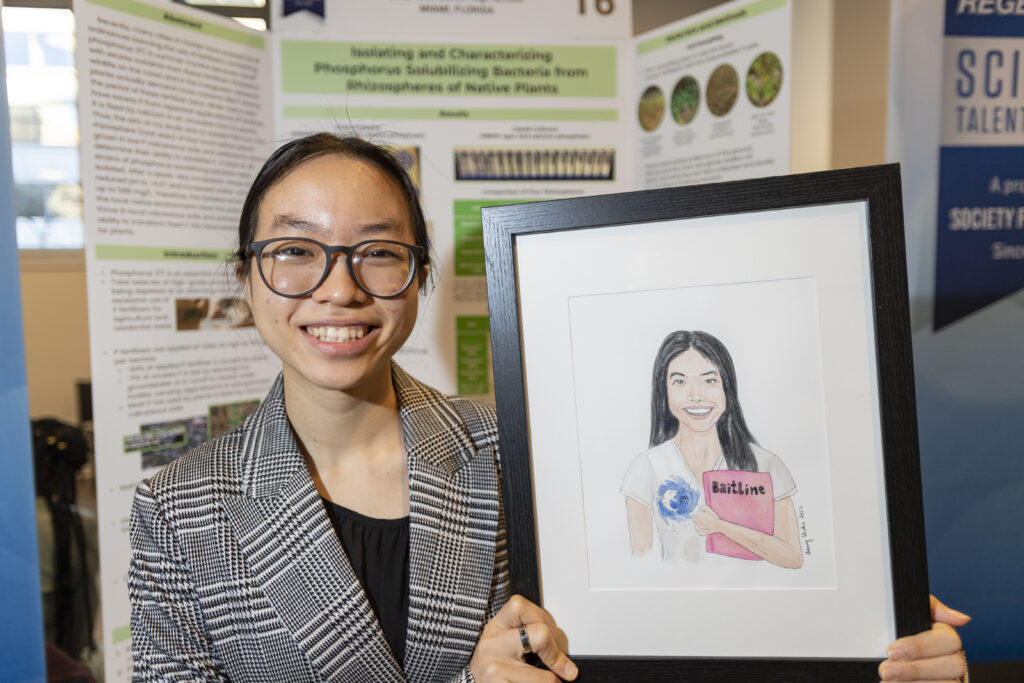 Krystal Li
Coral Reef Senior High School (Miami, Florida)
"It feels good to be back. I think something that was lacking last year was that you couldn't really communicate with other people, other competitors and so this year I'm thankful we were all able to come together and meet in D.C.," said Krystal. "It's much more interactive being able to speak with the judges one-on-one. Also, getting together with the other finalists has been an enriching experience." Her advice when it comes to applying for STS? "Applicants shouldn't be too worried about competition; I know I was worried I would feel Impostor Syndrome, but you'll really find that STS is what you make of it, and you'll make plenty of friends and have many unique experiences."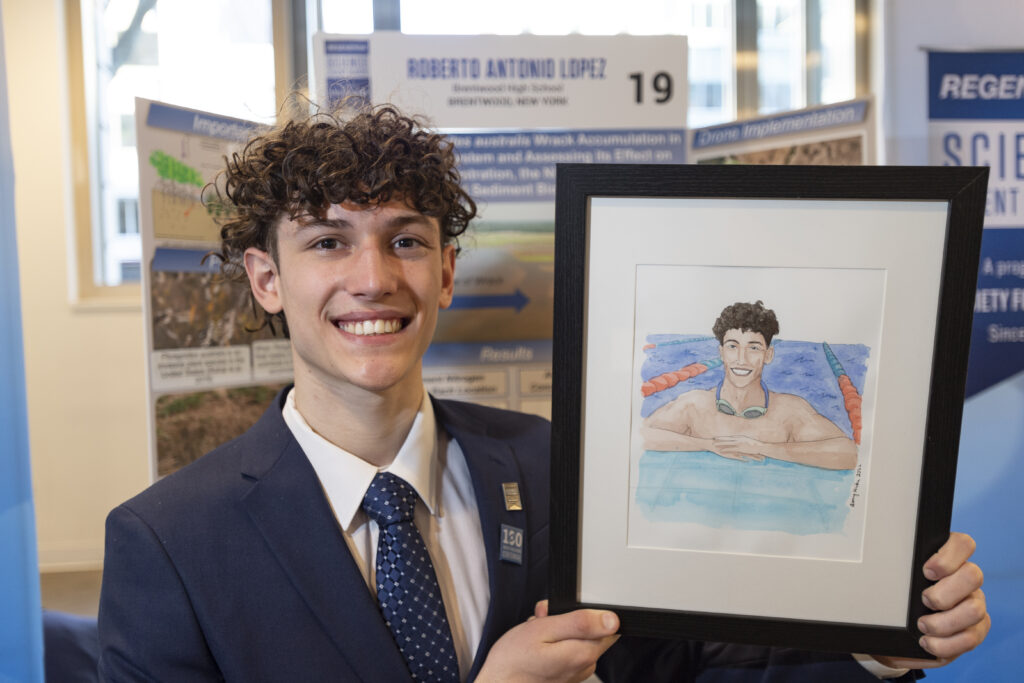 Roberto Lopez
Brentwood High School (Ross Center, Brentwood, New York)
"It feels so relieving to be in person," Roberto shared. "It feels amazing to talk to a person in real life and explain my project using my presentation board." Roberto said he loved visiting Washington D.C. and wants future applicants to "enjoy their time at the competition and make as many friends as possible." He says it was the experience that was the most rewarding part of the competition. "Don't focus too much on judging, just focus on the interactions with the other 39 finalists."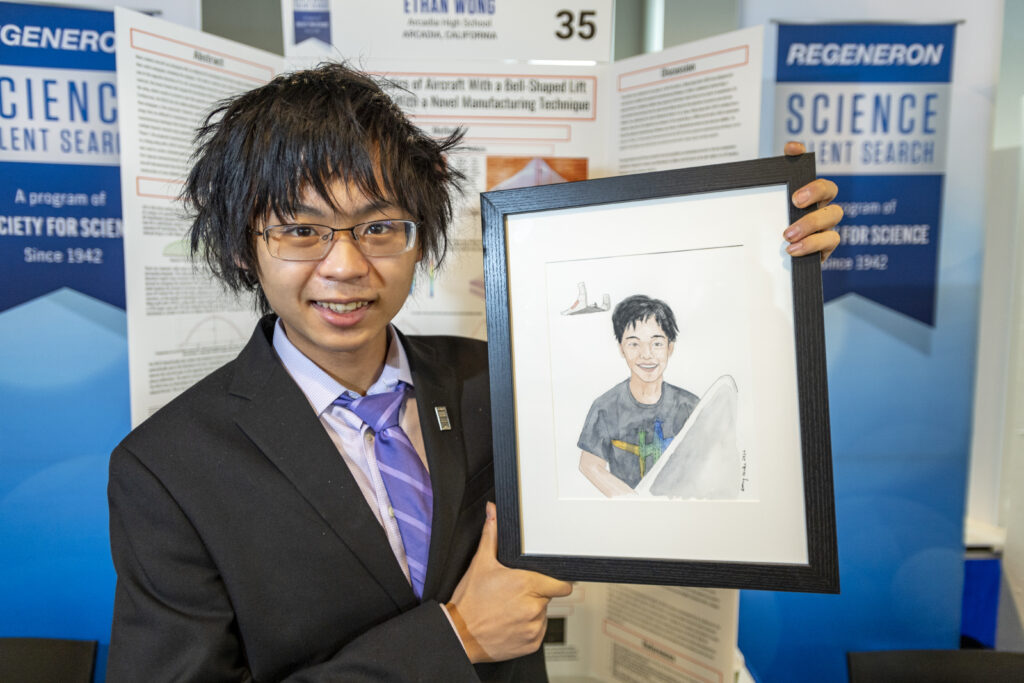 Ethan Wong
Arcadia High School (Arcadia, California)
"Being back in person feels more stressful but also more personable and exciting," said Ethan. "My favorite part of Finals Week so far has been the food." Ethan's advice for people applying to STS? "Don't be afraid to try something that's new and might seem really hard. Even if you don't think you can do it, just don't be afraid."
You can continue to visit the Project Board site to learn more about the finalists' impressive projects. Stay tuned for the Regeneron Science Talent Search winners' announcement on the evening of March 15. Bookmark the link to watch the awards ceremony livestream when we will announce the winner of the $250,000 top award.