Nation's brightest young scientists named Regeneron STS 2017 finalists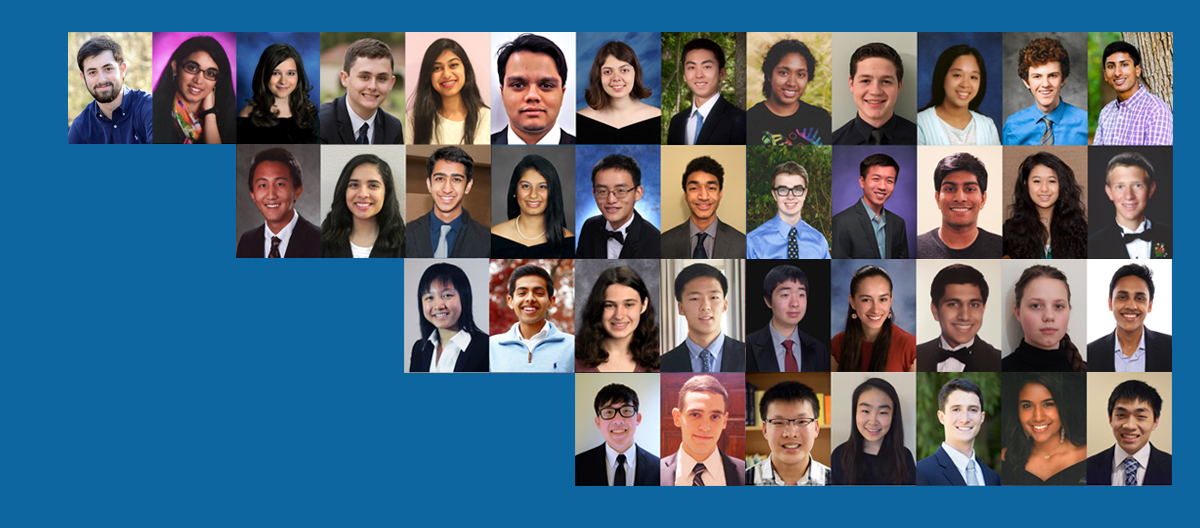 Teen scientists are creating a machine learning tool that can detect small cell lung cancer, a biodegradable battery for transient electronics, and a computational model that demonstrates the effect of carbon tax policies on the global agricultural economy. These young scientists are part of the 40 finalists in the Regeneron 2017 Science Talent Search (STS).
Regeneron and Society for Science & the Public recognized 40 finalists in Regeneron STS, the nation's oldest and most prestigious science and math competition for high school seniors, founded in 1942. Finalists were selected based on the scientific rigor and world-changing potential of their research projects.
"These 40 young scientists, engineers and mathematicians are poised to be the next generation of leaders in business and academia," said Maya Ajmera, President & CEO of Society for Science & the Public and publisher of Science News.
The finalists will head to Washington, D.C. from March 9-15 to undergo a rigorous judging process to determine the top 10 winners. They will also have the opportunity to meet with national leaders and share their projects with the public at the National Geographic Society.
This year's finalists will compete for more than $1.8 million in top awards – more than half of the Regeneron STS total annual award distribution of $3.1 million. The top 10 awards range from $40,000 to $250,000 for the first place winner. Winners will be announced at a formal awards gala at the National Building Museum on March 14.
"Science breeds curiosity, enabling innovators to develop solutions that will help solve our world's most pressing challenges," Maya said. "We are proud to celebrate 75 years of recognizing new innovations and research demonstrating the outstanding capabilities of young minds."
Regeneron Science Talent Search 2017 fast facts:
The Regeneron Science Talent Search 2017 finalists are from 34 schools in 17 states.
62 percent of this year's finalists are male, while 38 percent are female.
40 finalists were selected from roughly 300 scholars and more than 1,700 entrants based on the originality and creativity of their scientific research, as well as their achievement and leadership both inside and outside of the classroom.
Finalist projects cover multiple disciplines of science, including behavioral and social science, biochemistry, cellular and molecular biology, chemistry, computer science, computational biology and bioinformatics, earth and planetary science, engineering, environmental science, mathematics, medicine and health, materials science, physics, and space science.