Making math fun with football and basketball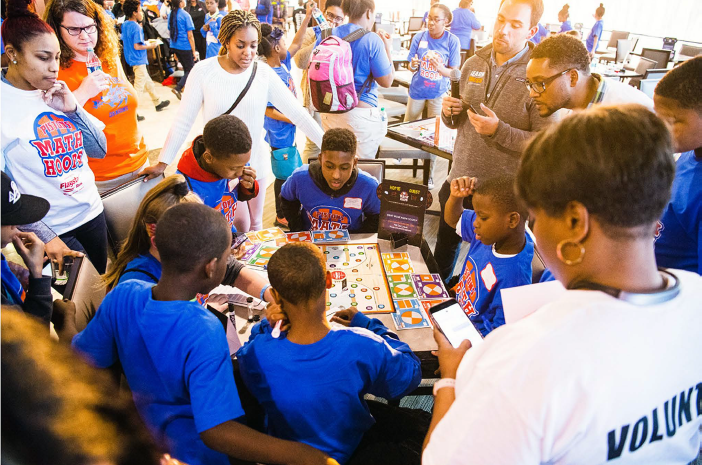 Learn Fresh believes that doing math should be fun. And since many students find nothing more fun than sports, Learn Fresh has created programs that interweave sports and math into creative learning opportunities.
Learn Fresh's primary program, NBA Math Hoops serves over 22,000 students, specifically low-income students in urban areas around the country. Through the program students play a fast-paced and challenging board game that makes math interactive and relevant. The students use everything from basic arithmetic to statistical analysis to make calculations using the real statistics of NBA and WNBA players.
A STEM Action Grant from the Society for Science & the Public has helped Learn Fresh to bring a love of math to even more students. They began working with the Denver Broncos to adapt the NBA Math Hoops game to football in a program called "First and 10." This particular program uses football as a hook to engage students in math education. The program ultimately seeks to combat racial and socioeconomic achievement gaps through a fun, fast-paced, challenging board game and community program. The pilot was implemented at 20 Denver Public Schools sites, serving a total of 550-600 low-income students and students of color in grades 3–8.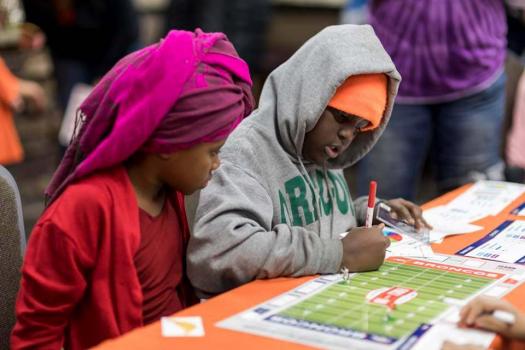 "We are honing the connection between sports and fundamental learning. We want to show students that math can be fun," said Nick Monzi, CEO of Learn Fresh. "Sports are just such a natural connection for students."
At each site, students played the First and 10 board game and worked through the First and 10 curriculum once per week in 45–90 minute sessions. The curriculum extracts the math concepts contained within the game and explores them in more detail, and it is mapped to Common Core standards.  Learn Fresh plans to implement the first full season of the First and 10 program this fall.
"This program has helped us to engage students in different communities," Nick said.
With its NBA Math Hoops Program, Learn Fresh has reached over 65,000 students since 2012. Now, thanks to the STEM Action Grant, it has been able to reach even more students with its new football program.