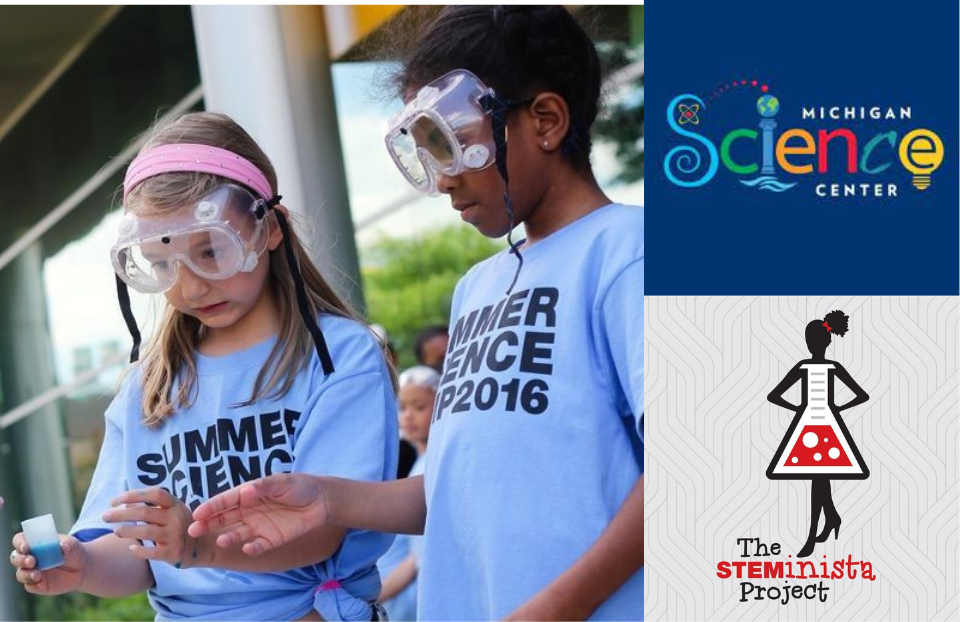 The Michigan Science Center (MiSci) in Detroit may have had to close during the COVID-19 pandemic, but the STEMinista Project, a MiSci program that serves 4th-8th grade girls in Metro Detroit, quickly transitioned to online events, using a $5,000 STEM Action Grant from the Society to pave the way. The grant helped MiSci purchase the technology they needed to produce online events, enabling the organization to host 16 events. With so many students at home, MiSci explained, "the STEMinista Project helped cultivate a community on social media that uplifted women in STEM who are making a difference in the world."
The museum hosted two types of events: live career exploration interviews with role models and workshops that enabled students to learn and build foundational STEM skills with help from role models. The program has been a success, with nearly 300 middle school girls participating in live broadcasts and another 5,000 watching the events after they have aired. What's more, 87% of the girls who participated in the events told MiSci that they were more interested and confident in pursuing a STEM education or career after participating. Importantly, 85% of the girls who participated reported "being able to see themselves" in a STEM career.
One of the first STEMinista virtual events featured an interview with Britney Epps, a Detroit-based software engineer. During the conversation, Britney shared the many obstacles she faced as a minority woman in STEM and how she overcame them. "Stories from women like Britney provide representation to girls in Detroit, as well as role models they can relate to and emulate in a future STEM career," MiSci told the Society. In response to the Black Lives Matter movement, the STEMinista Project hosted a workshop titled "You Matter in STEM," where the girls talked to female role models about their experiences being Black women in STEM. One participant shared, "This STEMinista event reminded me that while there are lots of challenges in this world, there is support from our communities."
Not surprisingly, the organization's most popular online event focused on combining fun and STEM. "Put a Code on It – Pajama Dance Party" was a late-night workshop where the girls dressed in their pajamas, danced and learned to code a simple ping pong game.
During an extraordinarily challenging time, the STEMinista Project is helping girls connect and learn from STEM role models. As one participant shared, "It was great to see young women of color who are actually making their own seats at the table." With the success of this program, the STEMinista Project plans to continue to host more career exploration videos and workshops.