Lead Advocate Elizabeth Bieri supports STEM journeys of students and fellow teachers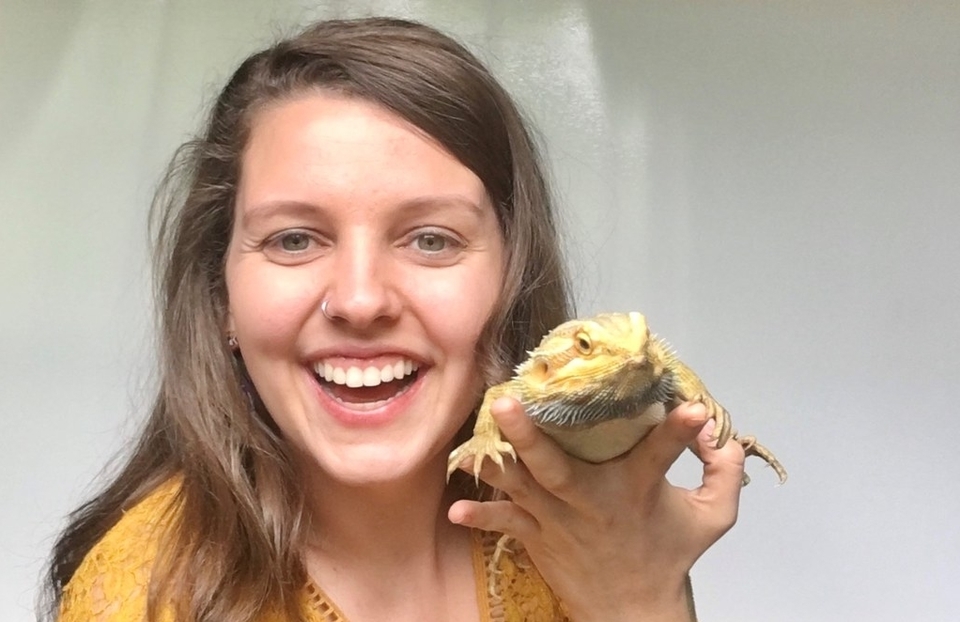 The most important connections in Elizabeth Bieri's science classroom are not the ionic or covalent bonds in her chemistry lessons, but rather the relationships that help propel her students to achieve their personal and academic potential.
"Teaching to me is an act of justice because all students deserve the opportunity for an excellent education no matter their circumstance," Elizabeth told the Alabama News Center. Elizabeth teaches at Holy Family Cristo Rey Catholic High School in Birmingham, Alabama. "Ultimately, I ditched the idea of going to med school and joined Teach for America to teach secondary science in Birmingham. I taught seventh grade for two years and I am now teaching high school chemistry."
Elizabeth is one of 66 educators who were selected from across the country to be part of the Advocate Program for the 2021-22 school year. This year's cohort includes educators from 31 states, the District of Columbia and Puerto Rico. Fifty-eight Advocates received a $3,000 stipend while eight Lead Advocates received $5,000.
Through the program, the Society offers training and year-round support to educators to provide opportunities to students from groups traditionally underrepresented in STEM fields in the sciences—especially in entering science research competitions. Advocates receive training and support from Society staff, a stipend and a paid trip to Washington, D.C., to meet at a weekend-long convening. The ultimate goal of the program is to unite educators working to close STEM gaps in the United States—and create a lasting community of support.
"The Society for Science has tons of conferences and resources available that are some of the best professional development that I have experienced in my career thus far," says Elizabeth. "I feel genuinely supported in a way that allows me to bring my best self for my students and provide them with opportunities to develop their scientific research skills, which is something that will benefit them in so many areas of life such as critical thinking, time management, literacy and college readiness."
Elizabeth, now in her second year in the program, is one of the eight Lead Advocates, helping to support and guide other chosen Advocates through the program and school year.
"Advice that I would give a new Advocate is to be open to leaning on your Advocate group for advice and resources," says Elizabeth. "Some of the best things I have done this year have come from ideas from that group. Have goals, but be flexible and open to change throughout the year as you learn what works best for your students."
As she supports her cohort of fellow teachers in meeting their objectives, she also never loses sight of her own goals for herself and her students. Despite the necessities of virtual and in-person instruction, which have presented challenges to both classroom lessons and extracurricular participation, Elizabeth has succeeded in her primary goal of mentoring her students to enter science competitions during the last school year. Six of her students entered at least one competition, and multiple students placed in the regional fair and advanced to the state competition.
What's next for Elizabeth?
She intends to continue building momentum and open research opportunities to even more students in her school community.
At the Society for Science, we are proud to partner with and support teachers like Elizabeth, who are committed to their mission of educating and inspiring the next generation of scientists and engineers.