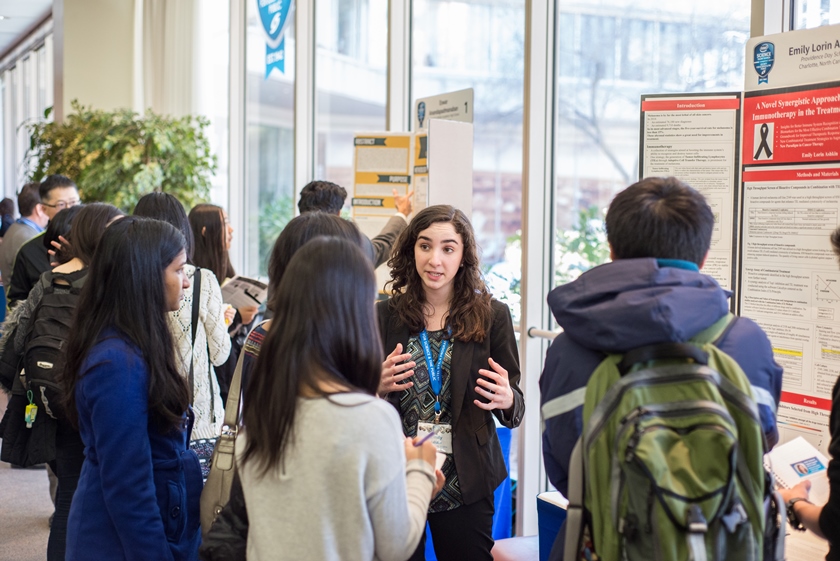 Help us celebrate the 75th anniversary of the Science Talent Search!
Society for Science & the Public and Intel invite the public to join Intel Science Talent Search (Intel STS) 2016 finalists as they present their research on Sunday, March 13 from 1-4 p.m. at the National Geographic Society in Washington, D.C.
The Public Exhibition of Projects is an opportunity for finalists to discuss their research with those  who share an enthusiasm for science, or who want to learn more. The event is free and open to the public. Projects are from all categories of science and include software that predicts seizures, developments in algebraic topology, studying the performance on nanowire networks, climate change, vaccines, and much more.
Intel STS recognizes the most promising young minds who are creating technologies and solutions that will positively impact people's lives. Intel STS alumni have made extraordinary contributions to science and have earned many of the world's most distinguished science and math honors, including twelve Nobel Prizes, 11 National Medals of Science, and three Albert Lasker Basic Medical Research Awards.