Intel ISEF 2014: Student Viewpoint, Day 1
High school students from the Hudson County Science Fair in New Jersey are attending the Intel International Science and Engineering Fair (Intel ISEF) 2014 as Observers with Society Fellow, Marie Aloia. Below is their blog post about their experience the first day of the event.
---
By Nicholas Rosa & Analiz Vasquez, Student Observers, Intel ISEF 2014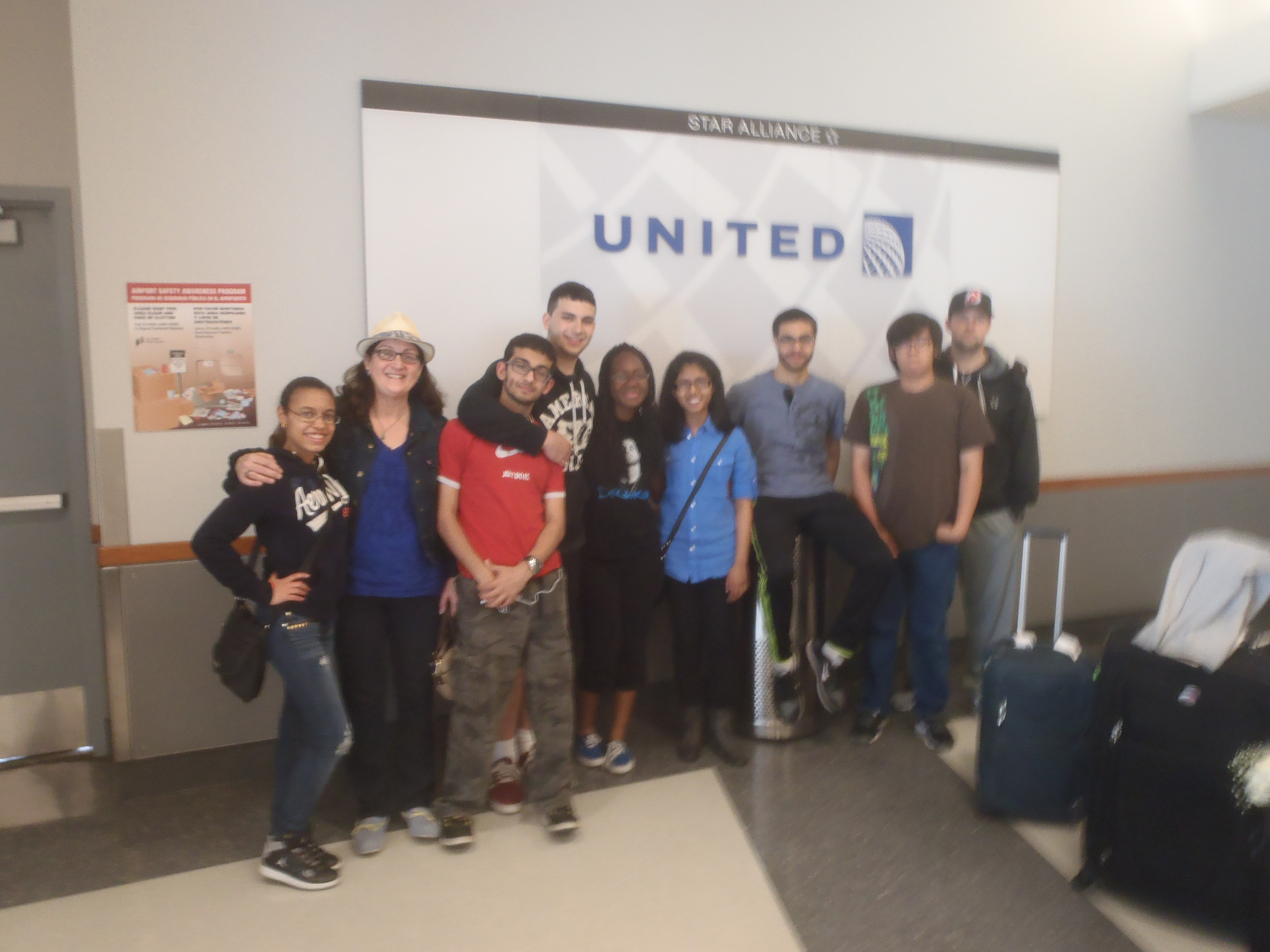 Hey guys! Today was the first full day we spent at Intel ISEF. We landed yesterday and spent the day walking around Downtown Los Angeles. Today, the morning was spent relaxing poolside, tanning, and swimming. Then in the afternoon we went to a little diner-like restaurant called The Pantry, which is actually a local historical landmark because it's 90 years old. The food was pretty good, though slightly expensive, but still affordable and well worth the money spent. After sitting down, eating and enjoying Mother's Day, and buying lunch for our teacher Ms. Aloia, we checked into Intel ISEF at the convention center.
We then spent some time playing in the Intel Quad, which had some really amazing and interesting games, then strolled back to our hotel to get ready for the Pin Exchange later that evening. What an amazing time it was at the exchange! We met a great deal of interesting and unique people of many different races and cultures. We made tons of new friends, and loved every minute of our time being there. Hope everyone else enjoyed their time there as much as we did!
By Marie Aloia, Teacher and Society Fellow
What a great day! It's my fourth time coming to Intel ISEF as a Society Fellow and my third year on the Advisory Council. Connecting with the other Council members and Society Fellows again is like a family reunion where everyone has new stories and adventures to share from the last year, the best of which has brought us all back to Intel ISEF.
My students surprised me today by treating me to lunch for Mothers Day. I suppose this is fitting, considering what we have all been through together to this point of arrival at the fair. Some of them are "veterans" who have been with me since ninth grade when I expanded my research and engineering program, while some are new this year. My school will be including my program in a new STEM Academy so this trip marks a crossroads for me, as well as the trip of a lifetime for my students. Let the science festivities begin!