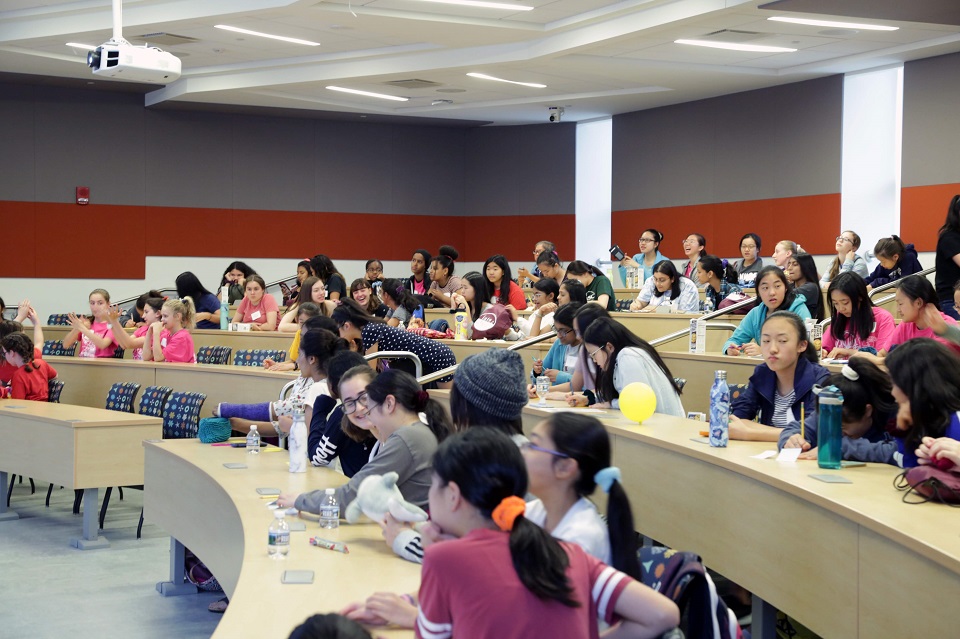 Joy Shi, a student at the California Institute of Technology, has been passionate about STEM for as long as she can remember. She first began competitive math in middle school and her experience at Math Prize for Girls inspired her to start inteGIRLS. In 2020, the teen-led organization received a $2,500 STEM Action Grant to host math competitions and puzzle hunts for female and non-binary teens from the ages of 13 to 18. As with other events in 2020, the COVID-19 pandemic forced Joy and her team to pivot to virtual programming, but the switch did not stop inteGIRLS from engaging nearly 2,000 participants from across the country and all over the world in STEM activities.
inteGIRLS staff understand how alienating it can feel to be the only girl or non-binary person in a physics classroom, math team or science club. The organization was founded with a purpose to create a community for girls and non-binary persons to interact with and support each other. Their goal is to foster and promote a passion for math and problem solving for all. Ultimately, they want to spark a sense of belonging for this small yet driven group of individuals. Their math competitions and logic puzzle hunts are team-based, designed to encourage participants to work together to solve difficult questions. Middle and high school students are instructed to register in groups of up to four, but if they happen to find themselves alone, inteGIRLS also has an online forum for participants looking for teammates.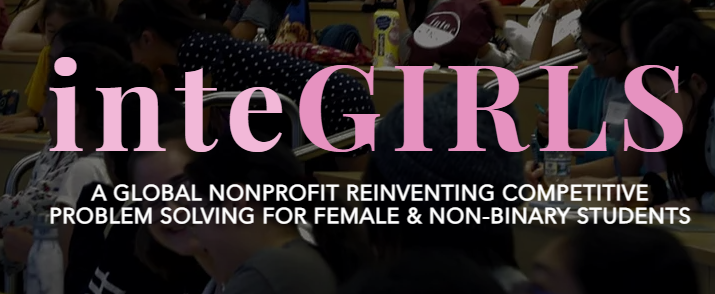 Since April 2020, inteGIRLS has grown from a team of fewer than ten, all concentrated around Washington, D.C., to more than 120 volunteer staff members located throughout the globe. The organization now has 16 different chapters in cities like Detroit, Toronto and even Bangalore.
During the last year, receiving a STEM Action Grant from the Society helped inteGIRLS expand their reach. "The grant helped us create a brand new, customized puzzle hunt platform," said Joy. "It is also the main reason why inteGIRLS has been able to offer our math competition program to places around the world. The money was used to support our virtual events, allowing winners to receive prizes and other cool swag."
In total, inteGIRLS welcomed 1,300 middle school and 1,500 high school participants to their spring and fall puzzle hunts and fall math competition in 2020. "While it was difficult to manage having teams from almost every time zone, we loved being able to help and talk to girls from the other side of the world," Joy told the Society. "Even better than our exponential growth as a team, inteGIRLS has been able to impact an incredibly diverse group of teens and exceeded our goal to increase our total participation numbers. Our other goal — to increase the total number of events offered — has also been achieved."
Joy is excited to continue growing inteGIRLs' global reach. "Even though college is incredibly busy, and my free time dwindles, the success of inteGIRLS and the message that inteGIRLS sends motivates me," she said. "As a woman going to college at Caltech, one of the toughest STEM institutions in the world, I'm lucky to be able to look to inteGIRLS as a source of encouragement and community. [Starting] inteGIRLS has changed my life."