Grant helps students explore a new world of STEM interests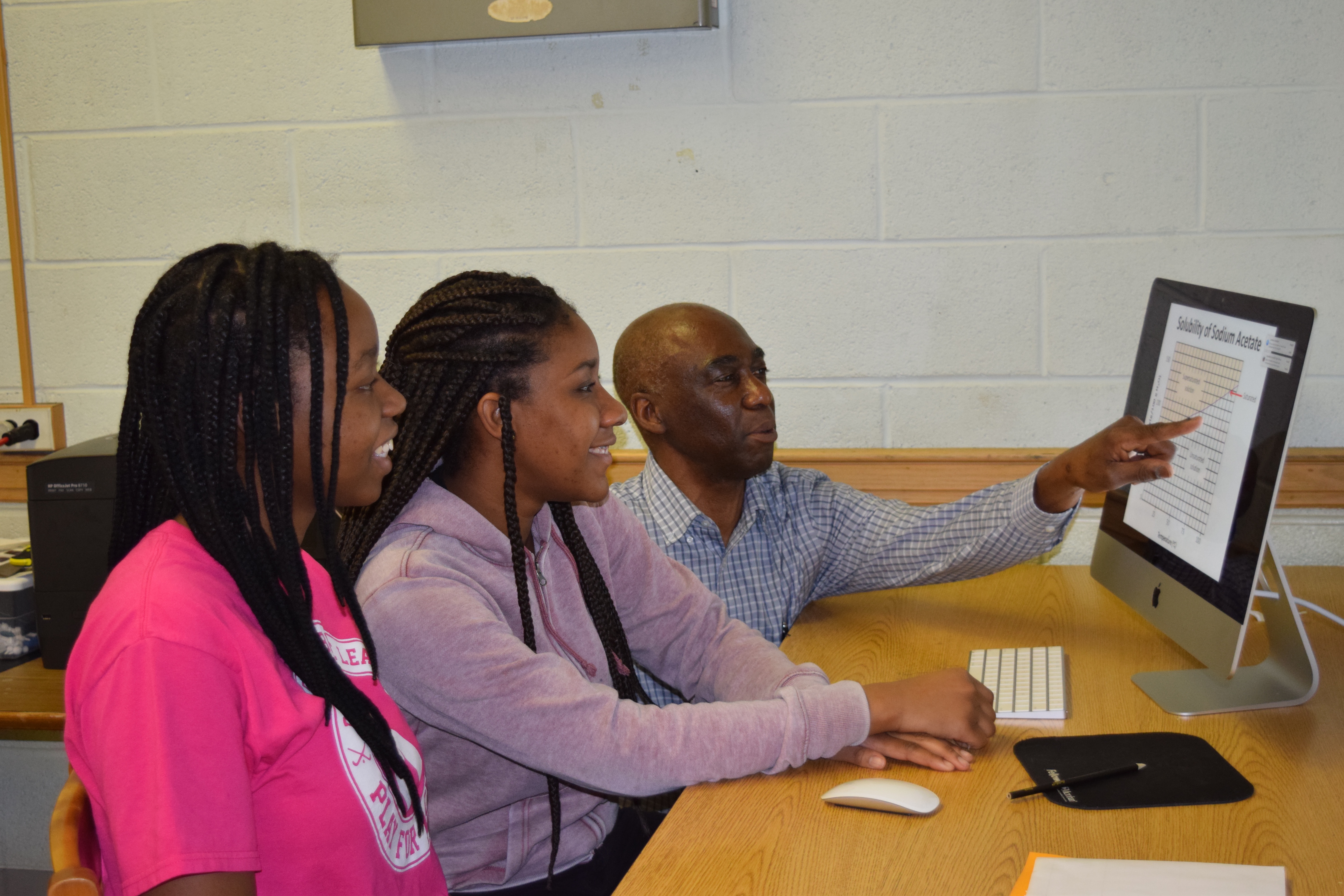 Although the Philadelphia High School for Girls has a rigorous daytime science curriculum, the school lacked extracurricular programs to prepare students for science competitions or participate in STEM activities. Cristobal Carambo, a teacher at the school, wanted to change this—so he applied for the Society for Science & the Public STEM Research Grant.
Thanks to the grant, Cristobal was able to purchase essential equipment—a desktop computer, 3D printers, Lab Quest Interface, Vernier probes, Logger Pro software, and trifold boards—for a classroom space completely dedicated to supporting students' science interests. This STEM classroom is accessible before and after school, as well as during lunch.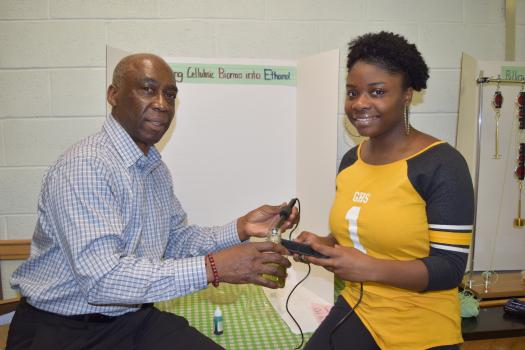 In the classroom, students meet to discuss and edit papers they are submitting to upcoming science fairs, and work on their experiments. Before the grant, students might not have considered projects requiring advanced equipment. Now, however, Cristobal says they are able to select whatever topic is most intriguing, because they now have the necessary equipment.
"The grant has allowed us to create a science research program that can provide our students the resources needed to explore (almost) any idea that interests them," Cristobal said.
Even though there are computers and printers in other areas of the school, they are not easily accessible to students focused on STEM projects. Simple as it may seem, having a dedicated computer and printer in the STEM classroom has made a big difference.
"The computer and printer have also proven useful in creating a science research culture," Cristobal said. "Knowing that they have access to a computer, printer, and the internet has made our STEAM classroom a hub where students regularly meet to edit their science research papers."
Since receiving the STEM Research Grant, participation has increased at STEAM club events.
"The increased movement and energy in the STEAM classroom has drawn the attention of students and faculty throughout the school," Cristobal said. "Students throughout the school are now asking when the next STEAM event will take place."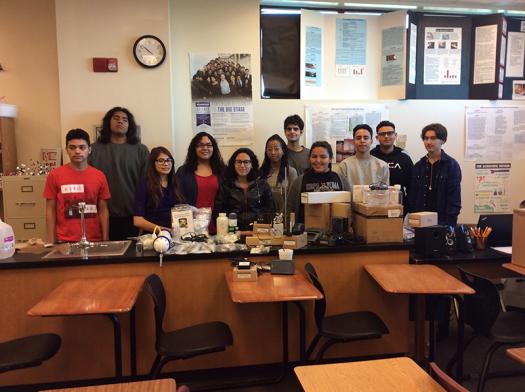 Ten students at Cristobal's school have been admitted to the Philadelphia chapter of the Junior Humanities Science Symposium research competition, sponsored by the school district's STEM outreach committee. With the new equipment, these students are well on their way to building skills and knowledge that may potentially lead them to a career in STEM. For now, they are looking forward to competing in the upcoming science fair.
In Yuma, Arizona, the STEM Research Grant has also helped teacher Sonia Solis build a young STEM research program, only in its second year. Prior to the grant, the students didn't have a lot of equipment or material in their classroom.
"If we had a specific activity or lab skill that we needed to work on, we relied on other areas of the science department to supply the equipment, chemicals or other materials," Sonia said. "Most of the time we did not have the equipment we needed, so we had to either design a different method of testing or just change the project for another."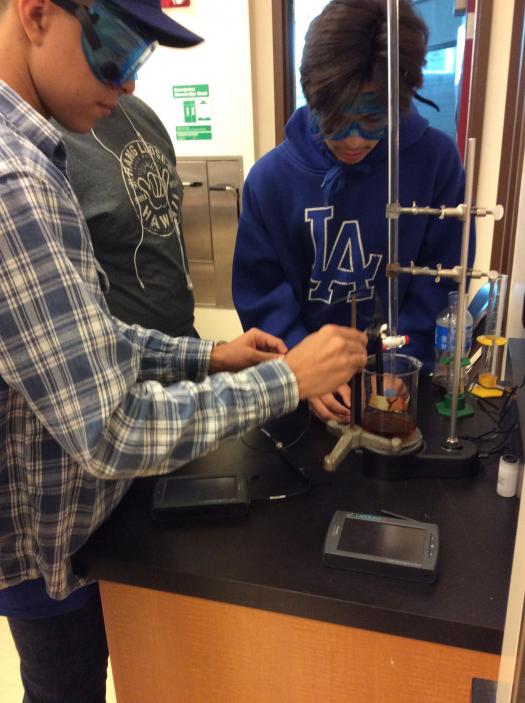 The STEM Research Grant has helped overcome this challenge. Sonia used the grant to buy Vernier sensors, lab equipment and chemicals.
"We have more freedom to decide what lab skills to teach. We can also offer options to students when they come up with an idea to research, explore and test," Sonia said. "Students have been able to do so much with the equipment and the supplies bought with this grant. We would have not been able to get any of these in such a short period of time."
Sonia's students are excited that for the first time, they've been able to handle equipment on their own and become more comfortable using it. The equipment is helping to increase Sonia's students' interest in STEM, Sonia said.