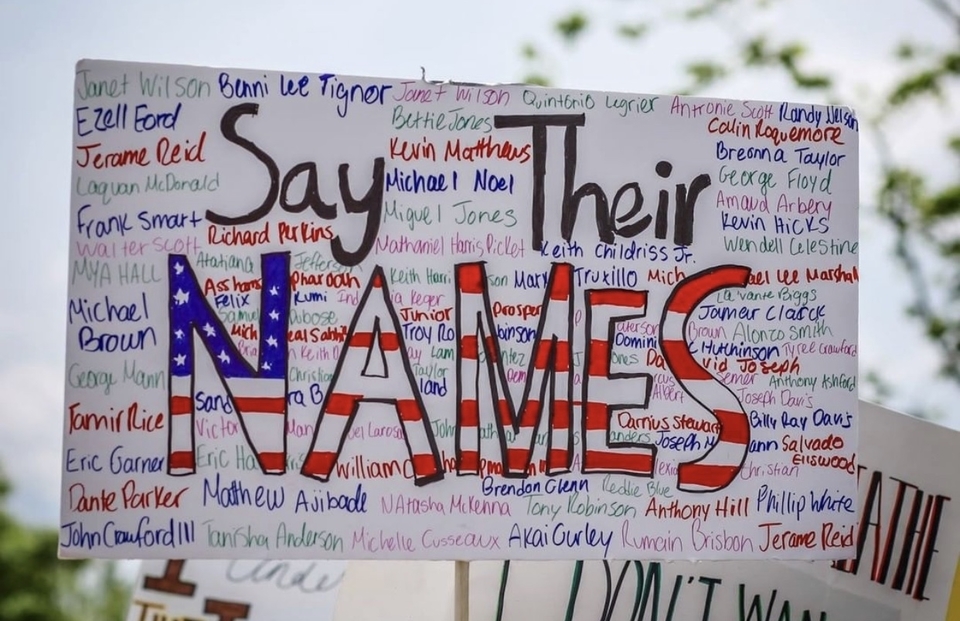 The 2022 Regeneron Science Talent Search finalists are all accomplished researchers — but these 40 remarkable young people are also committed to making the world a better place in ways that extend beyond their scientific fields. From testifying before lawmakers, to participating in protests, to leading voter registration efforts, see how this year's finalists are advocating for positive change in their communities, and in the wider world.
Victoria Li
Hunter College High School (New York, NY)
"During 2020, in the aftermath of the Black Lives Matter protests and Capitol Riots, I pursued independent research projects on human rights during the pandemic, Black cowboys, and the 1898 Wilmington Insurrection, discovering the historical roots of American social stratification. Motivated by the history I studied, in my STS project, I developed a database describing the effect of racially associated genetic variation on gene therapies, working to make healthcare more equitable."
Max Bee-Lindgren
Decatur High School (Decatur, GA)
"Georgia's dual enrollment program allowed me to take college courses even as a high school freshman. Through the program, I learned to better organize and prioritize and, after a year, I was able to enroll in the calculus-based physics course I had dreamed of taking. When the Georgia House of Representatives proposed a bill that made drastic (and likely rushed) changes to Georgia's dual enrollment program, I testified against it. The program is challenging, but I wouldn't change a thing about my experience, and I hope others can continue to benefit from the same opportunities in the future. I talked to legislators, and the bill was tabled. When it came back the next year, one of the flaws I pointed out—limiting the available courses to a mere handful of AP equivalents—was removed."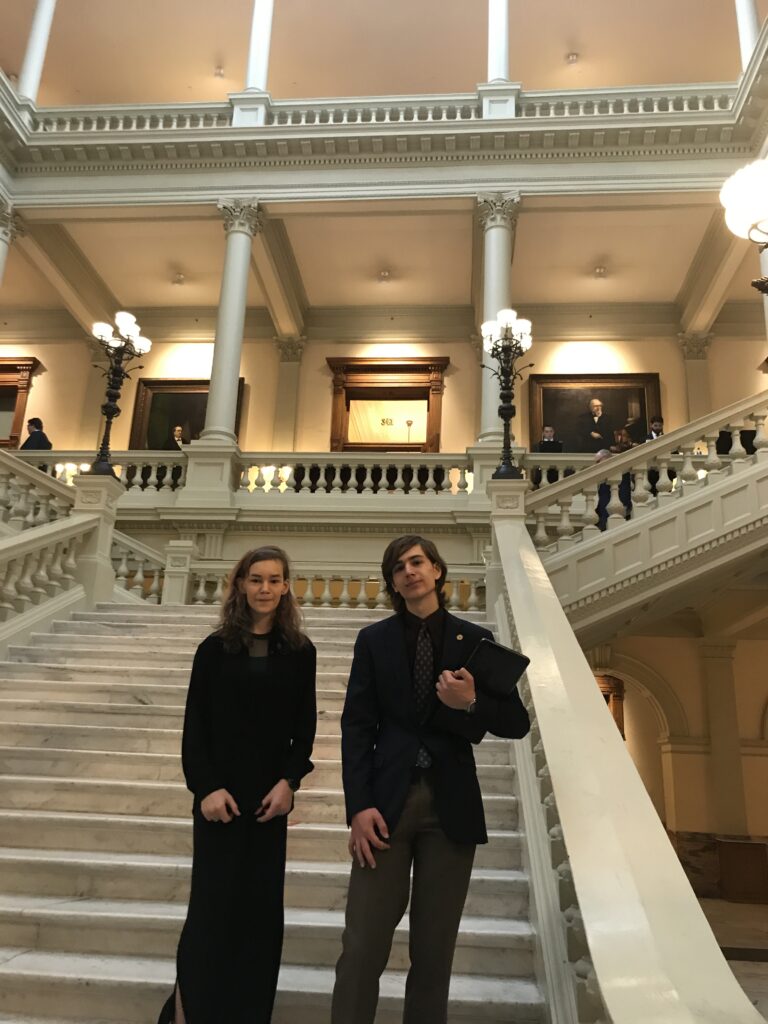 Christopher Luisi
John F. Kennedy High School (Bellmore, NY)
"The border crisis has caught my attention. Recently, I read a story that took place in Del Rio, Texas where 15 thousand Haitian migrants and asylum seekers were forced to camp underneath a bridge for weeks because authorities were too disorganized to process them. Disgusted and ashamed, I spoke out about this problem during my school's version of TED Talks. I shared my personal immigration story and told the audience about the border crisis and that we should be more considerate and loving to one another because, at the end of the day, everyone deserves to be loved."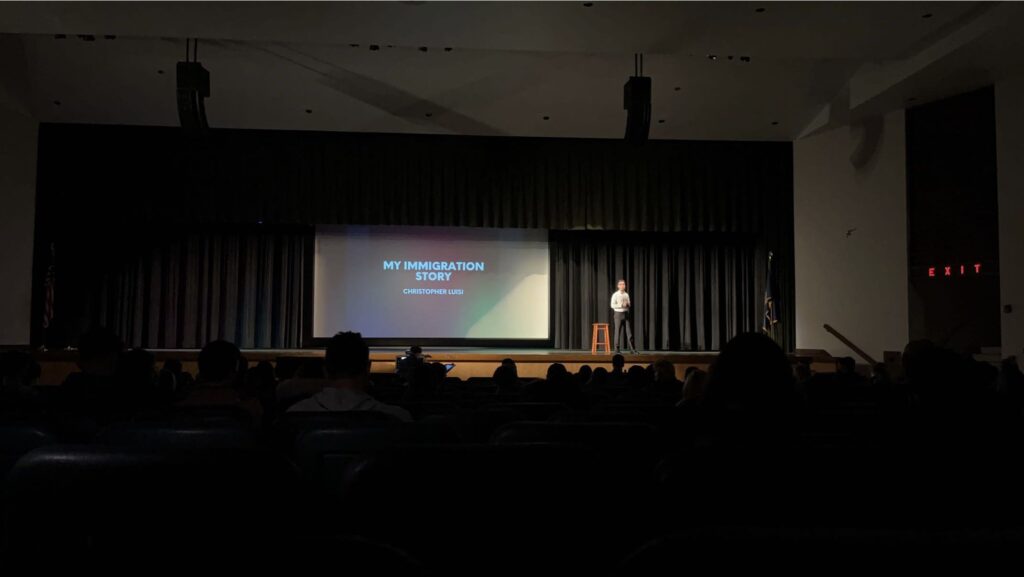 Nyasha Nyoni
Ossining High School (Ossining, NY)
"I attended a Black Lives Matter Protest in 2020, and I'm currently taking a criminal justice class during which we often discuss racial issues in society. There is much I need to learn, but through my experiences and education on civil rights, it is evident that the issue of racial injustice is not about black against white, or "us" against "them." As a society, we must all fight for equal justice. We must hold each other accountable and have uncomfortable conversations. Serious reform is needed to eliminate the systems that continue to disenfranchise black and brown people. It is imperative that together, we must change these repressive systems if we are to be a more just and equitable society."
Hannah Park
Tenafly High School (Tenafly, NJ)
"I truly believe that to be a successful scientist, one must be able to care about their research on a level beyond publishing a paper and receiving awards. I've been an advocate for Down syndrome research funding since my freshman year of high school, which culminated in meeting with Congressman Bill Pascrell to convince him to support $260 million increase from the NIH for Down syndrome research funding. To receive the Junior Humanities and Science Symposium Momentum Grant, and to donate it to the Down Syndrome Association, made me feel fulfilled on another level."
Daniel Shen
William G. Enloe High School (Raleigh, NC)
"Having relatives in China, and attending a public school, I have seen how many young people have limited access to educational resources about technology. So, in 2019, I founded the Technology Empowering Community Hub (TECH), a 501(c) non-profit that aims to spread awareness, increase accessibility, and promote good social ethics about technological resources. We host lessons, camps, competitions, and other activities relating to technology. I've found a lot of joy in teaching. No matter if I'm leading a class about conditionals in a crowded library conference room, or announcing "our next speaker" to an audience of 50+ over Zoom, the feeling I get when I see a smile of understanding or hear a thoughtful question is unparalleled."
Christine Ye
Eastlake High School (Redmond, WA)
"My work with Girls Rock in Science and Math has brought me so much joy! I love creating engaging curriculum and actually getting to talk to these hilarious, sweet, inspiring kids. When I get bogged down by the technical details of my research, I find that teaching and outreach, especially to a young, ultra-curious audience, is the best refresher."
Hailee Youn
Roslyn High School (Roslyn Heights, NY)
"Our vote is our voice and is the power we hold as citizens of a democratic republic. The fact that almost half of U.S. citizens consistently choose not to vote in elections is highly concerning and fascinating to me. To quench my immense curiosity, I began on the local level by standing on the streets of Manhattan and conversing with passersby, helping to register over 500 first-time voters. Progressing to the state- level, I worked with grassroots organizations to speak with New York and New Jersey State elected officials. I presented ideas for incentivizing voting and shared my perspective as a high school citizen interested in political science. Garnering attention, I had the opportunity to propel my mission onto the national level and speak with U.S. Representatives, Thomas Suozzi and Congresswoman Grace Meng. As productive as these conversations were, I wanted to get a better understanding of the psychology behind deciding whether or not to vote. Thus, my current behavioral science research commenced."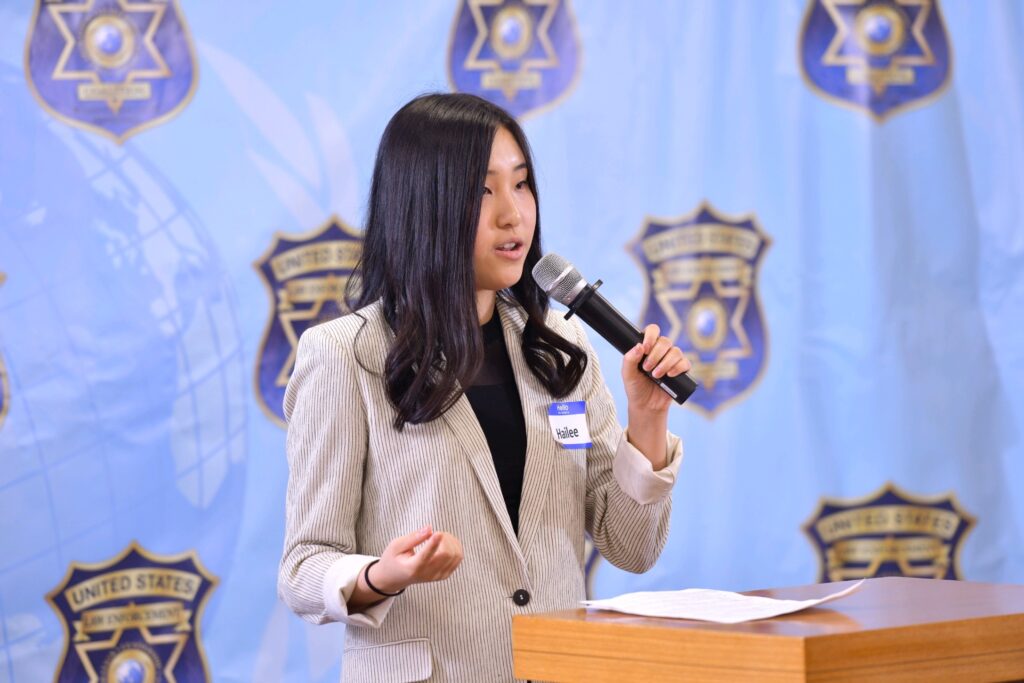 Stay tuned for the Regeneron Science Talent Search winners' announcement on the evening of March 15. Bookmark the link to watch the awards ceremony livestream when we will announce the winner of the $250,000 top award!