Get to know the Regeneron STS 2019 Scholars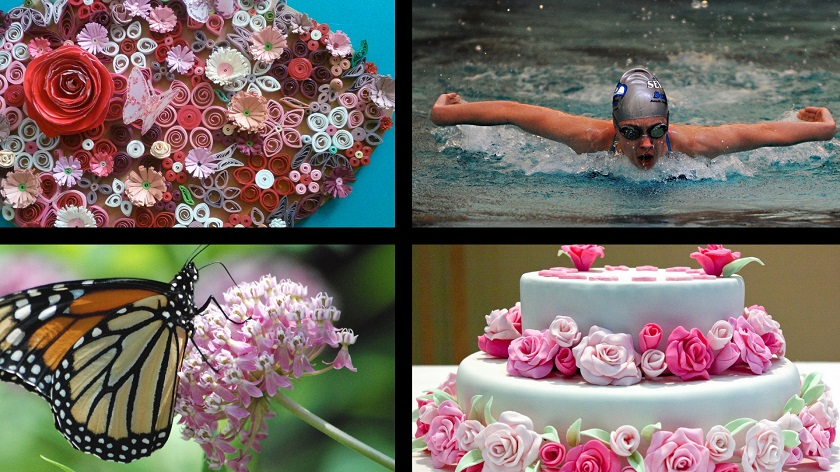 The Regeneron Science Talent Search scholars were selected from 1,964 applications received from over 600 high schools. The scholars were selected based on their exceptional research skills, commitment to academics, innovative thinking and promise as scientists. Naturally, this diversity would lead to varied skills and talents, both in STEM fields and in other areas. The scholars are amazing researchers, athletes, musicians and leaders, and have a few hidden talents, too. Let's take a look at a few.
One of our scholars is an amateur lightsaber duelist, the martial art utilizing laser swords made popular from the Star Wars films. Using lightsabers made out of aluminum and polycarbonate, this scholar practices spin maneuvers and recreates choreography from the movies with fellow enthusiasts. Her favorite spin is Jedi Master Obi-Wan Kenobi's Senseless Spin from Revenge of the Sith.
One scholar's secret hobby is quilling—the ancient art of curling small pieces of paper into different shapes. With only toothpicks and paper, this scholar can create flowers, animals and any number of other designs.
Another scholar is a self-taught fire-dancer. She was inspired to pursue this art form in summer camp where she watched dancers moving glow sticks in intricate patterns to music. After several years of practice, she has been able to expand her repertoire to swinging fireballs suspended to steel chains in her shows, a tradition practiced in countries such as Scotland.
One scholar fostered hundreds of monarch butterflies as a child to help save their declining population.
Another scholar is an avid marimbist, an African instrument similar to a xylophone but made of wood.
This scholar is a prolific baker. While the basic ingredients of eggs, butter, flour and sugar seem simple, the results are endless. A scientist at heart, this scholar loves running culinary "experiments"–testing the effects of extra yolk, tinkering with different flours, and more.
One scholar has trained to be a swimmer for seven years, mastering such strokes as freestyle, the backstroke and the butterfly. The scholar can even hold their breath underwater for two minutes!
This scholar is a fossil hunter! Their favorite place to search for fossils is Big Brook in New Jersey.  The scholar has found several shark teeth and brachiopods (ancient shells) during digs.
Current 11th grade students living in the U.S.–or who are U.S. citizens living abroad–will be eligible to apply for STS in fall 2019.