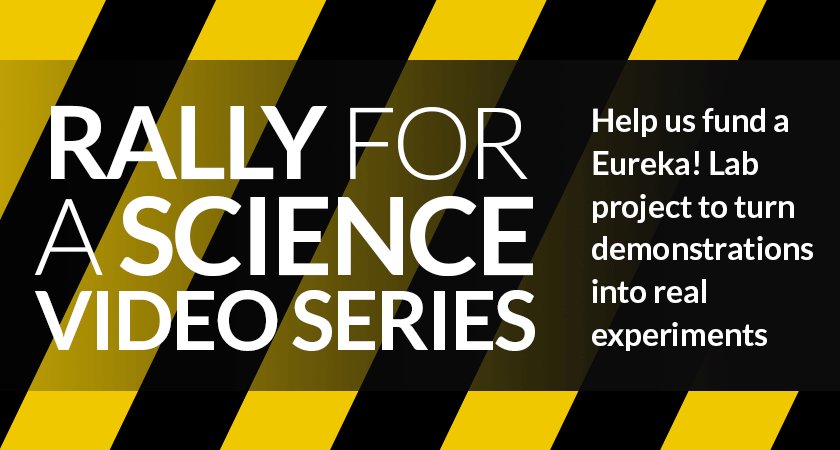 Eureka! Lab, one of the Society for Science & the Public's blogs dedicated to communicating science to students, is seeking funding to create a free video series to bring real experiments to life. This resource will provide the spark to get students exploring the world around them and asking and answering questions through experiments.
The Eureka! Lab blog is a feature of Science News for Students, a student resource at the Society.
Dr. Bethany Brookshire, the Society's Science Education writer and Eureka! Lab blogger, will create scientific experiments targeted for students and designed to answer real life questions about the world. These videos will show the scientific process and use supplies and tools that classrooms already have access to or can easily find.  She wants to create this video series to give students their "Eureka! moment."
View the campaign video below and learn why dunking your head in cold water lowers your heart rate. This is just one example of how the video series will explain scientific concepts through experiments for students.
Along with the videos, Bethany will also publish the details of these experiments, including methodology, data analysis, statistics, and graphing techniques in a free blog post. Free educator's guides will also be included for each experiment. Students will be able to follow along, analyze the data, or replicate the experiments.
Help support science by funding this amazing opportunity for students.