Forty of the nation's most promising young scientists named finalists in Regeneron Science Talent Search 2018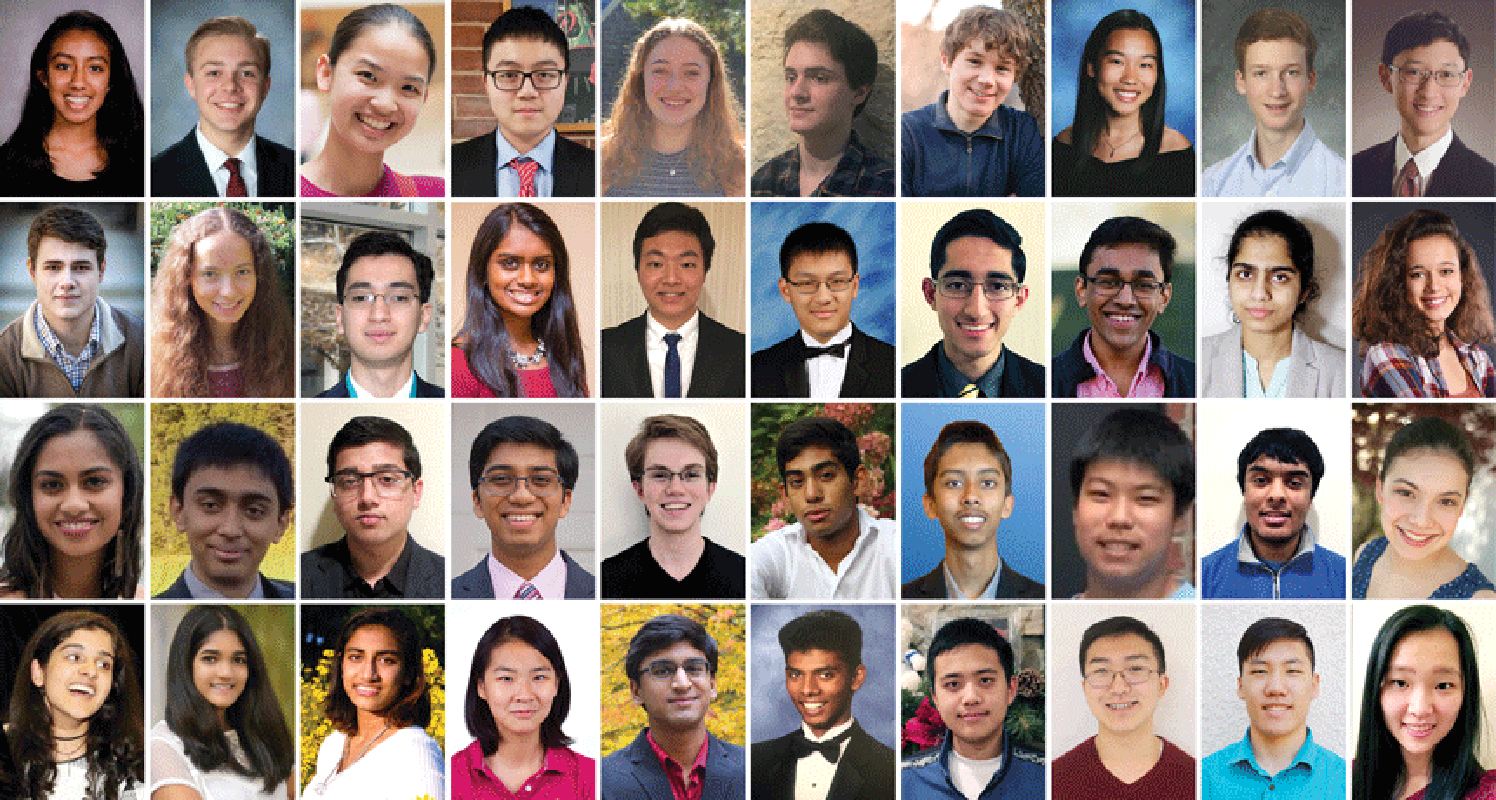 Regeneron and Society for Science & the Public today named 40 finalists in the Regeneron Science Talent Search, the nation's oldest and most prestigious science and math competition for high school seniors. The competition, known as the Westinghouse Science Talent Search from 1942-1997 and the Intel Science Talent Search from 1998-2016, is designed to engage and inspire the next generation of scientific leaders. Alumni have gone on to win the Nobel Prize, found top science-based companies and invent groundbreaking new medical treatments.
Finalists were selected from a pool of highly qualified entrants based on their projects' scientific rigor and their potential to become world-changing scientific leaders. The finalists will travel to Washington, D.C., from March 8-14, where they will undergo a rigorous judging process and compete for more than $1.8 million in awards. 
They will also have the opportunity to interact with leading scientists, meet with members of Congress and display their projects to the public at the National Museum of Women in the Arts on March 11. The finalists are each awarded at least $25,000, and the top 10 awards range from $40,000 to $250,000. The top 10 Regeneron Science Talent Search 2018 winners will be announced at a black-tie gala awards ceremony at the National Building Museum on March 13.
Regeneron Science Talent Search 2018 Fast Facts​
The Regeneron Science Talent Search 2018 finalists are from 31 schools in 15 states. Just to be an entrant in the Regeneron Science Talent Search, students must have completed an original research project and extensive application process. Students who undertake this process are recognized for their dedication to the pursuit of STEM fields.
Forty finalists were selected from 300 scholars and more than 1,800 entrants based on the originality and creativity of their scientific research, as well as their achievement and leadership both inside and outside of the classroom.
Finalist projects cover disciplines of science including behavioral and social sciences, bioengineering, cellular and molecular biology, chemistry, computational biology and bioinformatics, computer science, engineering, environmental science, genomics, mathematics, medicine and health, physics, plant sciences and space science.
Finalists' research includes an algorithm for alleviating vehicular traffic delays; using artificial intelligence to identify biased language in social media; and a three-year investigation into the effects of an insecticide on a bee population.