For these young scientists, mentorship is a critical pillar towards success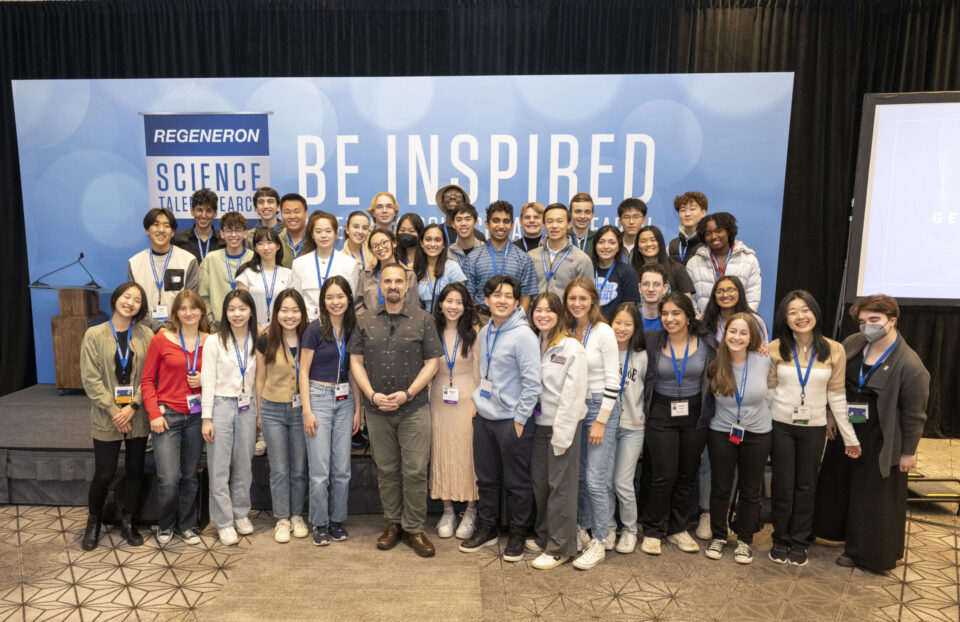 The 2023 Regeneron STS finalists are no strangers to obstacles and persevering past failures, not only in their projects, but in finding a mentor to guide them through their research and follow their interests in specific research topics. According to mentorship.org, one in three young people will grow up without a mentor, while those who have a mentor are 130% more likely to hold leadership positions later in life. For many finalists, especially those from rural communities and others who were told they were "too young" to work in certain labs, having mentors who believed in their endeavors was essential in their STEM journeys. Students who have mentors in STEM learn new skills, ask more questions and build confidence in themselves.
This next generation of STEM leaders isn't shy about taking the initiative to find a mentor, even if that means cold emailing dozens of strangers in the hopes of getting a response. These young researchers are even going out of their way to inspire younger students to pursue STEM pathways.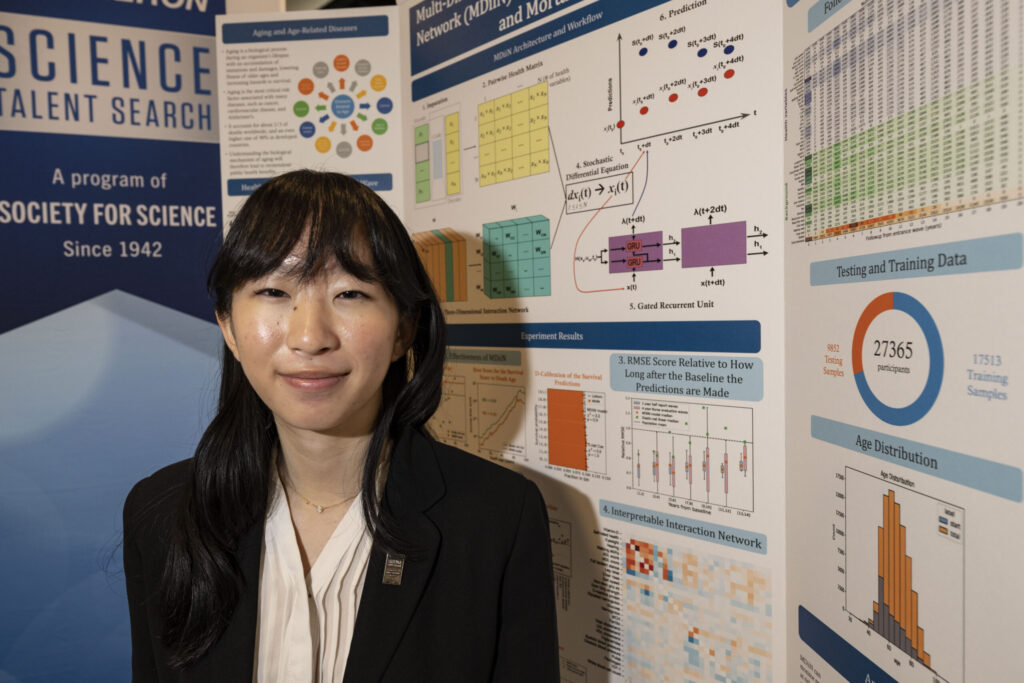 Hannah Guan
BASIS San Antonio Shavano Campus (San Antonio, TX)
Hannah credits her calculus and algebra teacher for encouraging her to tackle mathematics, saying "Though Ms. Mannem didn't advise me in my research, she has inspired and mentored me throughout the years. She was the first math teacher to introduce me to the wonderful world of mathematics and empowered me to pursue this path. With her encouragement, I am not afraid to challenge the most difficult math problems and apply them to science to benefit our society."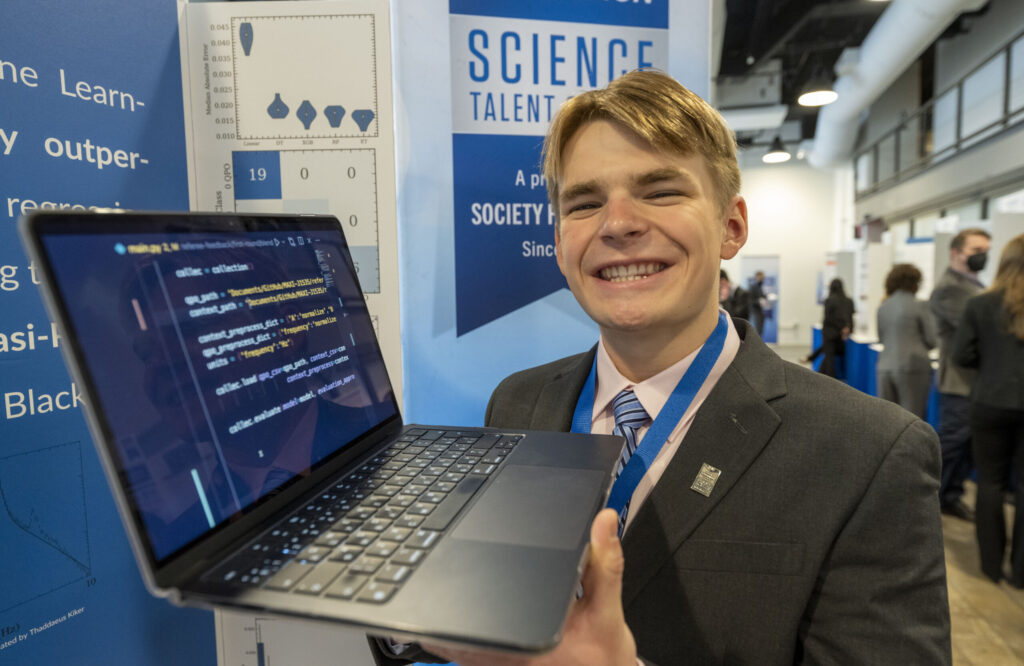 Thaddeus Kiker
Sunny Hills High School (Fullerton, CA)
While studying for the Astronomy event in Science Olympiad, Thaddaeus read a fascinating theoretical article about detecting detached black holes by searching for specific gravitational lensing events. After a friend encouraged him to look further into it, Thaddaeus said, "I reached out to numerous black hole researchers about it, and one of them responded: Dr. James Steiner. Although my question was slightly out of Dr. Steiner's niche, he nevertheless changed my life when he agreed to mentor me in his research about black holes."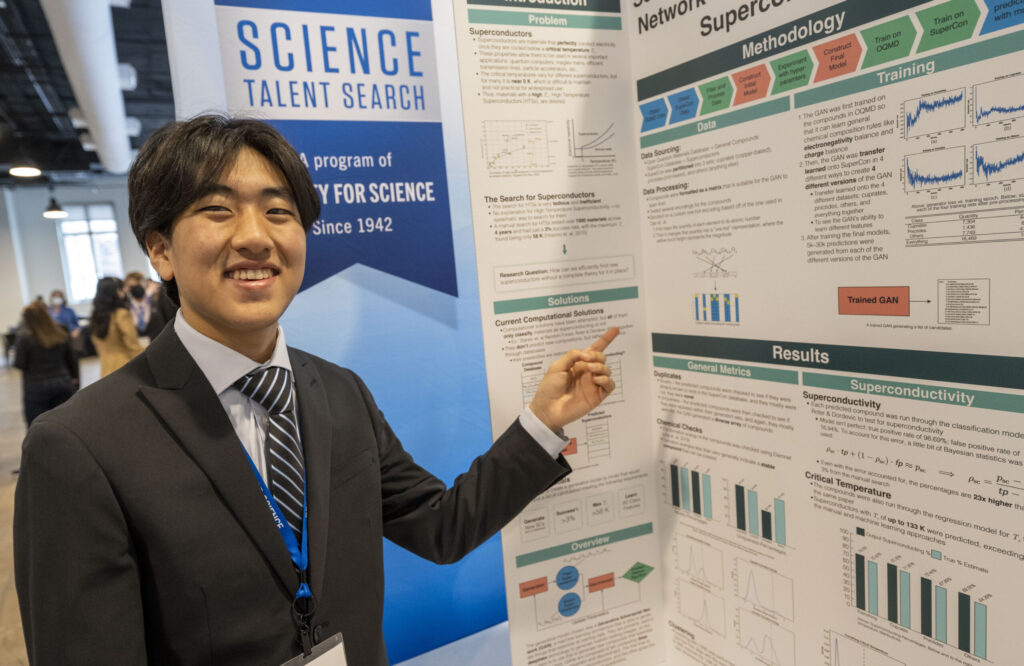 Evan Kim
Tesla STEM High School (Redmond, WA)
Once Evan decided to research the topic of a generative model to find high-temp superconductors, he began cold-emailing professors. "Specifically, I emailed the professors who wrote papers that I read while learning about my research problem, proposing my solution of a generative model," Evan explained. "Eventually, one of them emailed back and generously offered to work with me!" He says his research teacher also inspired him to pursue science. "If it wasn't for Ms. Allender's class and guidance, I would probably still be thinking that science is something for only the elite."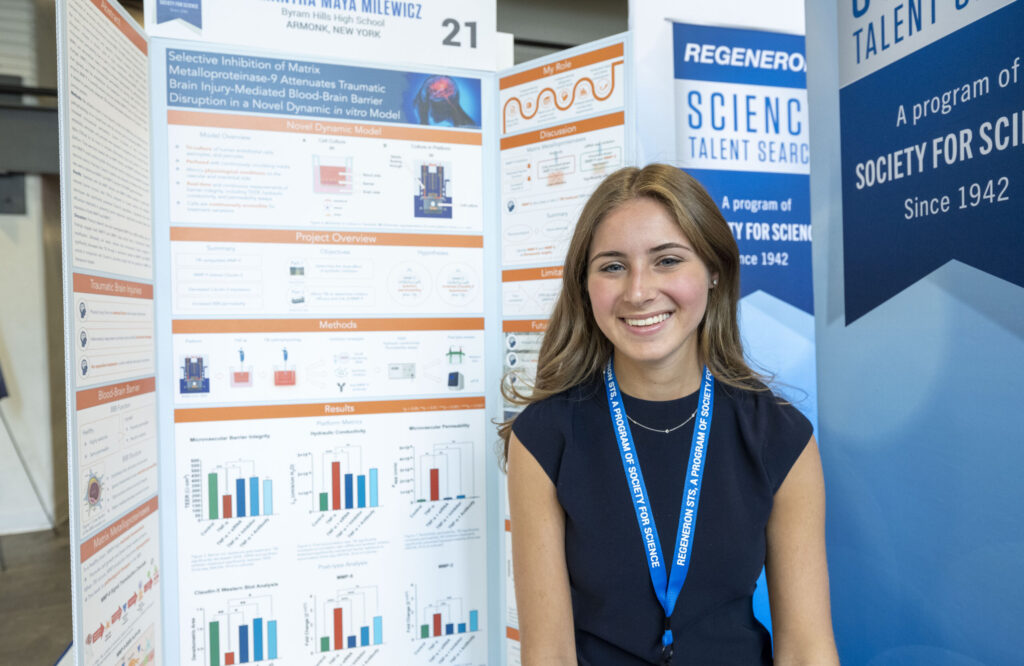 Samantha Milewicz
Byram Hills High School (Armonk, NY)
After enrolling in an elective three-year research program at her high school, Samantha researched traumatic brain injuries (TBI), which culminated into a 46-page literature review about the use of stem cells to treat TBI. "I reached out to a leading expert in the field, Dr. Charles S. Cox Jr., in hopes of securing a mentorship," shares Samantha. "I was the first high schooler he ever agreed to work with, as his laboratory is solely comprised of post-doctorates and research fellows."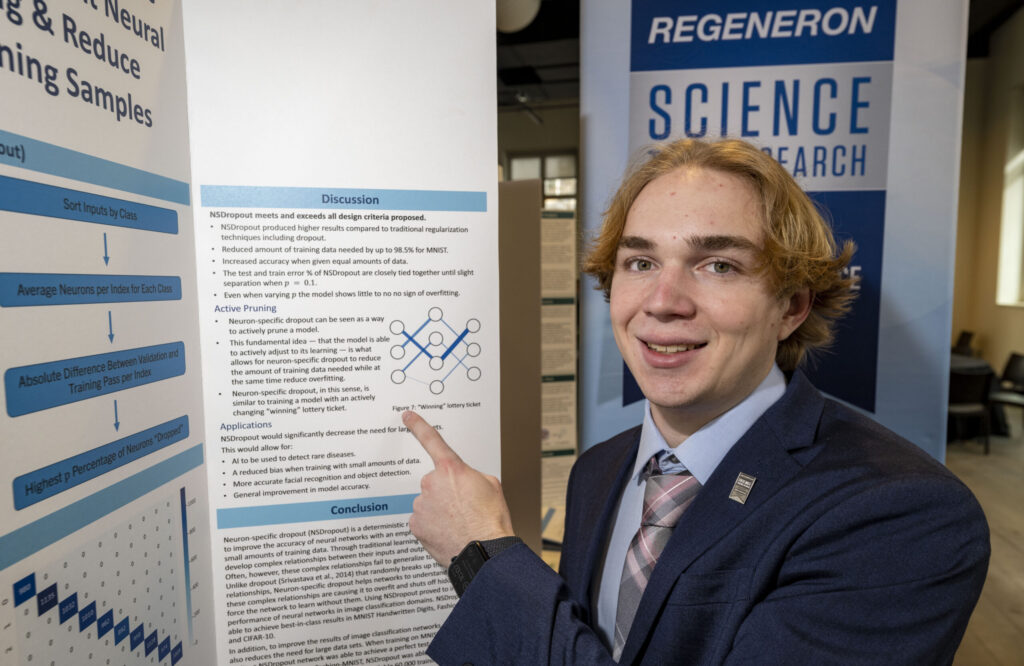 Joshua Shunk
Perry High School (Gilbert, AZ)
Despite knowing he had a great research idea, Joshua struggled to find support for his project. But that didn't stop him from putting in the work to make his idea a reality. "I had this great idea for a new algorithm and sent it out to different university researchers and companies. I got some responses telling me to 'continue the good work,' but no one seemed to believe that I, a high school student, could do it. So, I developed this algorithm and wrote a paper proving it and sent my paper to dozens of researchers looking for a response," Joshua explained. "After months of work and dozens of emails, Dr. Ben Lengerich responded to me, interested in my research. He helped me understand what I developed and the implications it could have. He worked with me to develop a way for researchers to effectively use it and gave me tips on how to present my research. Although Dr. Lengerich didn't directly contribute to any development of my project, his guidance and belief in me was invaluable."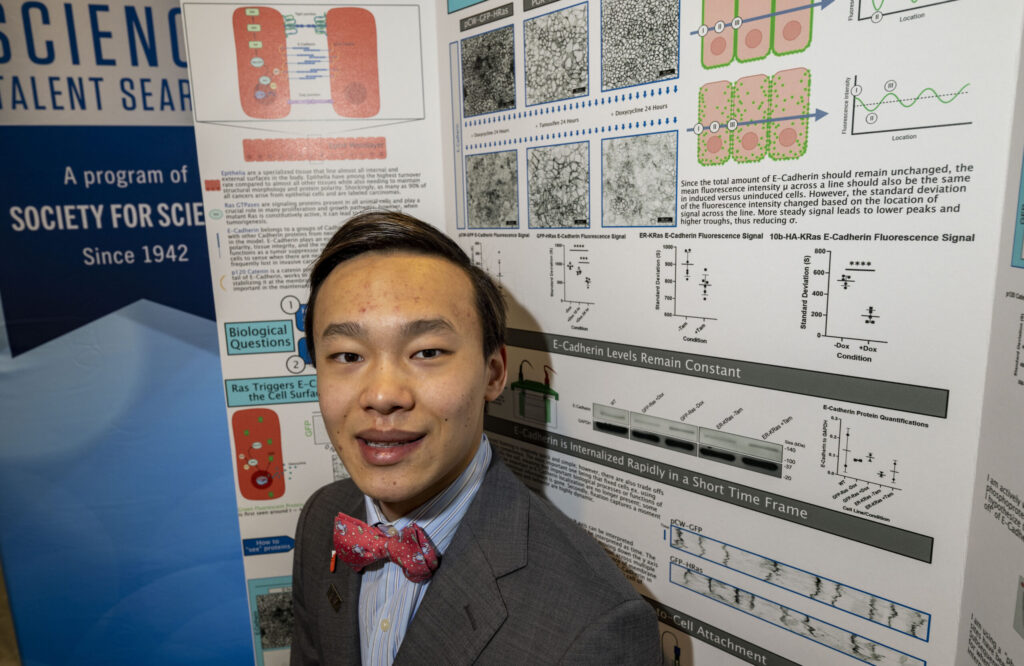 Jason Wang
Brentwood High School (Brentwood, TN)
While he faced several obstacles during his project, Jason says one of the biggest obstacles was proving he was ready to do university-level research. "Trying to convince professors that I had what it took to do research was very difficult as I did not have any prior research background and no family or friend connections in science academia," he shared. "It took over 100 emails to several principal investigators from various departments before I found one who was willing to accept me as a mentee."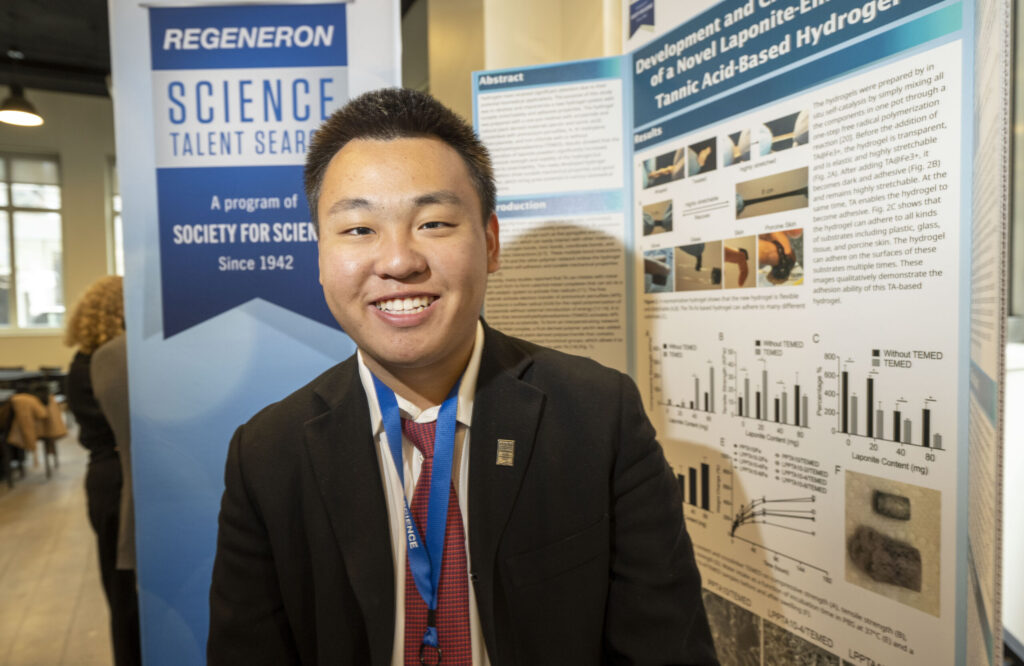 Nolan Wen
American Heritage School Boca-Delray (Delray Beach, FL)
Following in his older sister's footsteps, Nolan was able to connect with a professor in his area. "I have always been interested in chemistry-based materials research, so after I saw Dr. Kang's research published out of Florida Atlantic University, I reached out to him through email," said Nolan. "My sister had previously worked in his lab, so she helped me make the initial connection. Luckily, he gave me the incredible opportunity to begin working at his lab, and I have been a member for more than two years."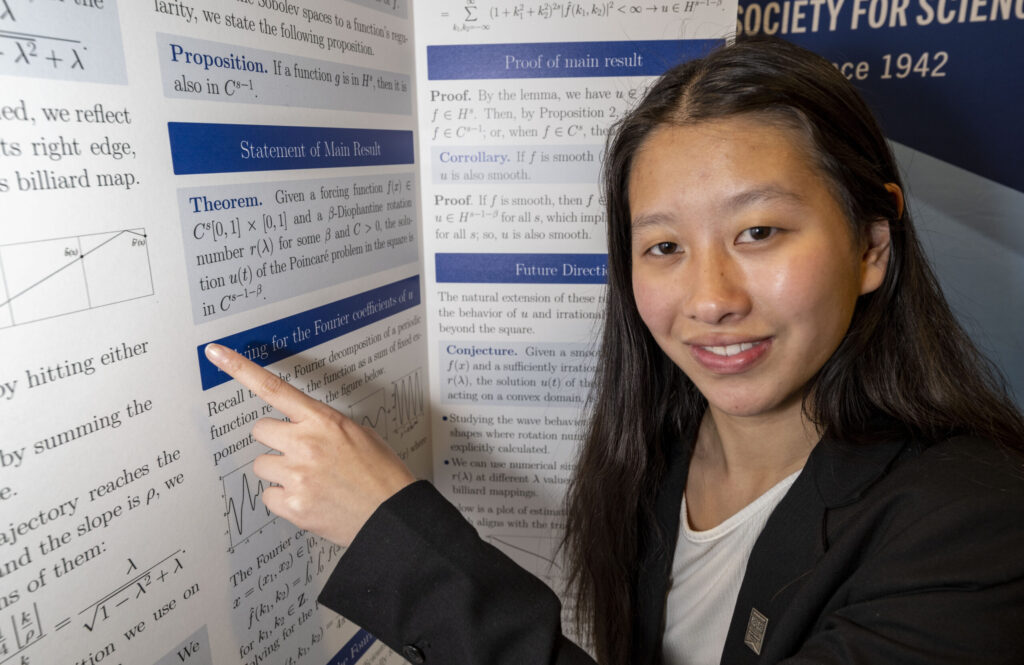 Sally Zhu
The Harker School (San Jose, CA)
Sally knows how important mentorship can be in fostering a passion for STEM. That's why she is dedicated to sharing her passion with others. "I organize my middle school's MathCounts training program, preparing worksheets and exams for the students. I've loved the opportunity to demonstrate the power and beauty of math, hopefully inspiring these students to continue pursuing STEM through high school," said Sally. "These initiatives are part of my journey of mentorship and research, and I wish to continue with them. I hope to someday become a professor and researcher with values for mentorship, along with a drive to make contributions to further the horizons of scientific discovery."
To learn more about these inspiring students, visit the Virtual Public Exhibition of Projects site or head to the Society for Science YouTube page to watch the Regeneron Science Talent Search 2023 Awards Ceremony.