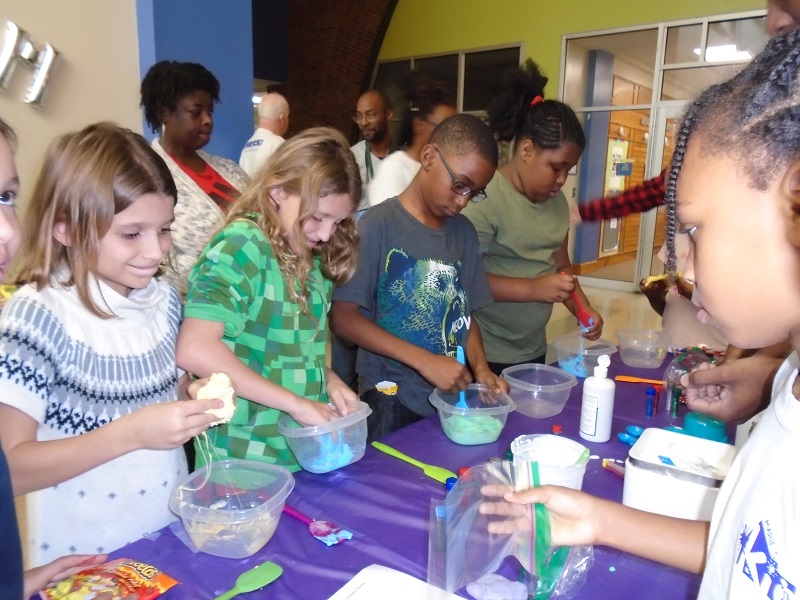 Exposing children to science and engineering can make them more likely to pursue those subjects later in life. This tenet is central to the mission of Marie's Kids, one of the Society's 2019 STEM Action Grantees. With the $2,500 grant, Marie's Kids has expanded its outreach to underserved areas of Charleston, Dorchester and Berkeley, South Carolina.
This past October, Marie's Kids hosted its first "STEAM Night," an interactive experience designed to introduce elementary school students and their parents to science, technology, engineering, arts and math through hands-on activities at North Charleston Elementary School. Led by a diverse group of volunteers, the goal was to get students interested in STEAM by interacting with role models with whom they could relate. About 80 kids and their parents were in attendance.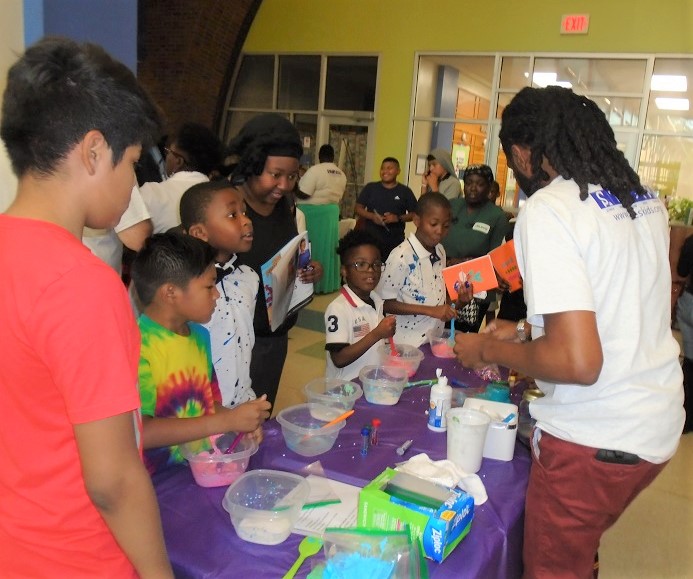 Staff members designed five stations, each representing a letter of the acronym:
Science station (S)—students learned about basic endothermic chemical reactions, bonds and the states of matter through a slime making activity.
Technology station (T)—students conducted a coding activity that focused on logic and demonstrated how programming languages are used to control technologies.
Engineering station (E)—students explored key airplane design features and their influence on flight. They then chose one of three plane designs to build and test.
Art station (A)—students created a collage with different color circles of varying radii that followed the Fibonacci sequence.
Math station (M)—students delved into patterns through different forms of dance and came up with their own patterns and corresponding step sequences.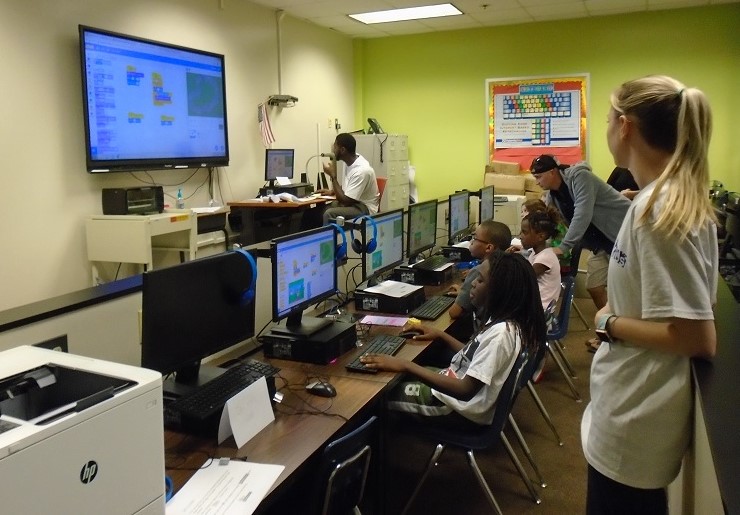 Marie's Kids also plans to hold "STEAM Saturdays" twice a month. "This will help build strong fundamentals in math and science, while also developing students' design-thinking skills and STEM identity," said Executive Director, Myrtede Alfred.
"For these three-hour events, students will explore STEAM-related topics; our themes this year include flight, genetics, measurement and weather. Each theme includes a series of lessons with a short lecture, a hands-on activity and a brief recap. There will also be assigned reading, assessments and a field trip to observe STEAM in the real-world."
"We believe that if we can get underrepresented students interested in STEM early, especially through the integration of art, we will help them to recognize science and engineering principles in their daily lives and encourage them to see themselves as engineers and scientists," said Myrtede. "By presenting knowledgeable and diverse STEAM role models, we directly challenge the notion that science and engineering is restricted to certain kinds of people. We aim to broaden participation in STEM by starting the pipeline at the earliest possible stages of formal education."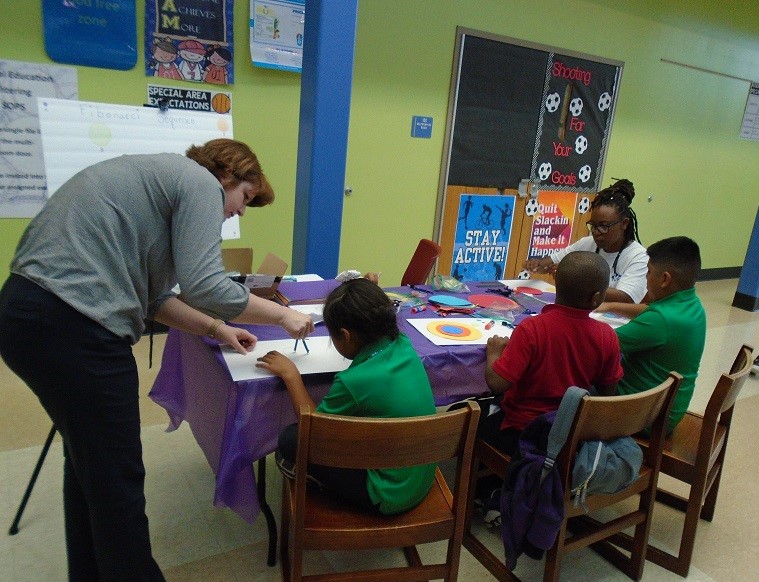 Marie's Kids was founded in 2018 and is named after Myrtede's mother, Marie Alfred, who passed away in 2015. "She believed that children benefit from early education. She taught all eight of her children to read and write before they started formal schooling. While she did not teach STEM professionally, the quality and consistency of educational support she provided to her children is what our organization hopes to also offer to the students we serve," Myrtede explained. "The organization and its work are extremely important to me and to the dedicated team of nine volunteer staff members."
"Students in underserved areas need role models in STEM who look like them and share their experiences. The most important factor for reaching children in underserved areas, particularly for elementary age students, is parental engagement. By including parents in the educational process and exposing them, also, to the joys and possibilities associated with STEAM, they can develop the confidence they need to be champions of their children," said Myrtede.