Discussing the importance of STEM ambassadorship with the Regeneron STS Scholars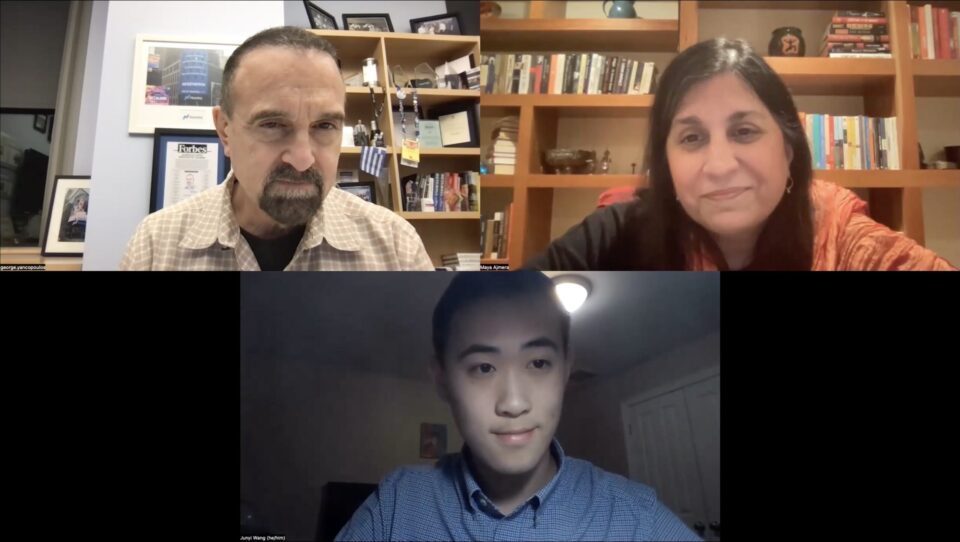 This year, the top 300 Regeneron Science Talent Search scholars gathered at a virtual event, to learn more about the competition, discuss their research projects and hear from Maya Ajmera, President and CEO, Society for Science and Executive Publisher, Science News and George Yancopoulos, Co-founder, President and Chief Scientific Officer of Regeneron. During this year's get-together scholars asked Maya and George questions about finding success in STEM and inspiring the next generation. Take a look at a few below:
Q: "What are some key factors that contributed to your success both professionally and personally, and can you discuss any mentors you have had in your career and how they influenced you?"
George Yancopoulos: "It starts with a great teacher or mentor; someone who takes the time to help you reach your goals. I wouldn't have had a start if it wasn't for the people who helped make it happen. You really can't do anything yourself. A strong peer group really helped me, as my high school created an environment that put smart kids together and allowed us to push each other further."
Q: "How can we, as young members of the science community, ensure the longevity of science education and are we due for a societal shift in our attitude towards STEM education and its importance?"
Maya Ajmera: "We need to create more STEM-focused high schools and we need to see more STEM high schools in rural America. Regeneron is supporting high school teachers to build STEM research programs in their high schools, to ensure more mentors can create better STEM content. Do you know that many schools still use 20-year-old textbooks? Science changes so rapidly every day. Each of you now has a responsibility not only to solve the world's most pressing issues, but to become STEM ambassadors in your communities. Push your local legislators, push your local school districts to do more for STEM."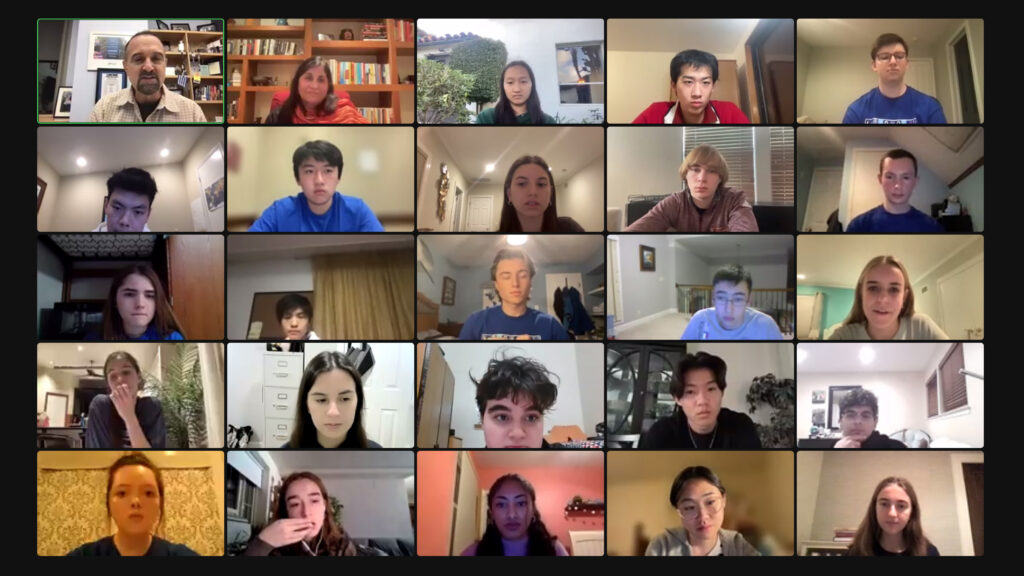 Q: "What is the most important thing that you believe STS and similar programs have achieved since their founding?"
George Yancopoulos: "The Science Talent Search has enhanced STEM opportunities and helped inspire amazing individuals. The goal and bigger picture of these competitions is to continue elevating the level of STEM and the appreciation and impact of science in society, so we can continue to engage more of the bright young minds who can really help make a difference going forward. Unfortunately, it seems like we're in a harder environment now than ever before and the Society's job is getting harder. It's up to all of us, and all the young people, to help join this fight against the erosion of belief in science. We need to invest more in science and make sure we capture as many of the bright young minds as we can, no matter where they might be in the country. The fight is getting tougher, so we have to be tougher fighting back."
Maya Ajmera: "I will echo what George has said so eloquently, but I'll also say we have a huge problem now of fighting misinformation. Again, I implore you, be STEM ambassadors and really take on communicating science to your peers and those that may not agree or believe that science really does solve the world's most intractable problems. All of you are at the forefront of science communication. Thank you for being here tonight and being part of this community."
You can see the full list of Regeneron STS scholars here. The top 40 Regeneron STS finalists will compete in Washington D.C. from March 9-15 for more than $1.8 million in awards. Tune in to the Society's YouTube page on March 14 to find out who will take home the top award of $250,000.