Come to the Regeneron STS 2017 Public Exhibition of Projects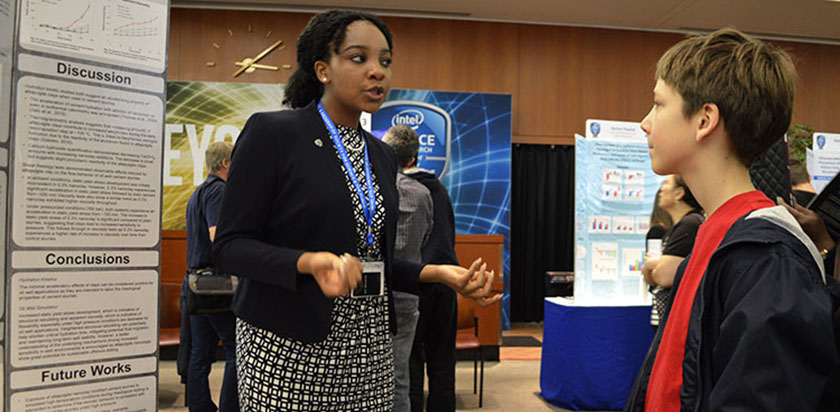 This Sunday, March 12, 2017, come to the National Geographic Society in Washington, D.C. for the Regeneron Science Talent Search 2017 Public Exhibition of Projects as the 40 finalists present their scientific research to the public, students, and judges.
The Public Exhibiton of Projects is a great opportunity for members of the public, schools, teachers, and adults to meet the Regeneron STS fnalists and learn more about their research. The event is free and open to the public. View the full list of finalists. 
The Science Talent Search (STS) is the nation's most prestigious science research competition for high school seniors. Since 1942, first in partnership with Westinghouse, then with Intel 1998-2016, and now with Regeneron, the Society has provided a national stage for the country's best and brightest young scientists to present original research to nationally recognized professional scientists.
The finalists are in Washington, D.C. from March 9-15 to undergo a rigorous judging process to determine the top 10 winners. The top winners of Regeneron STS 2017 will be announced on Tuesday, March 14, 2017.
If you are unable to join us in person, join virtually through Facebook LIVE. Tune in to the Society's Facebook page at 2 p.m. ET on Sunday to hear from the students and learn about their projects.