Amazing teen scientists covered in the media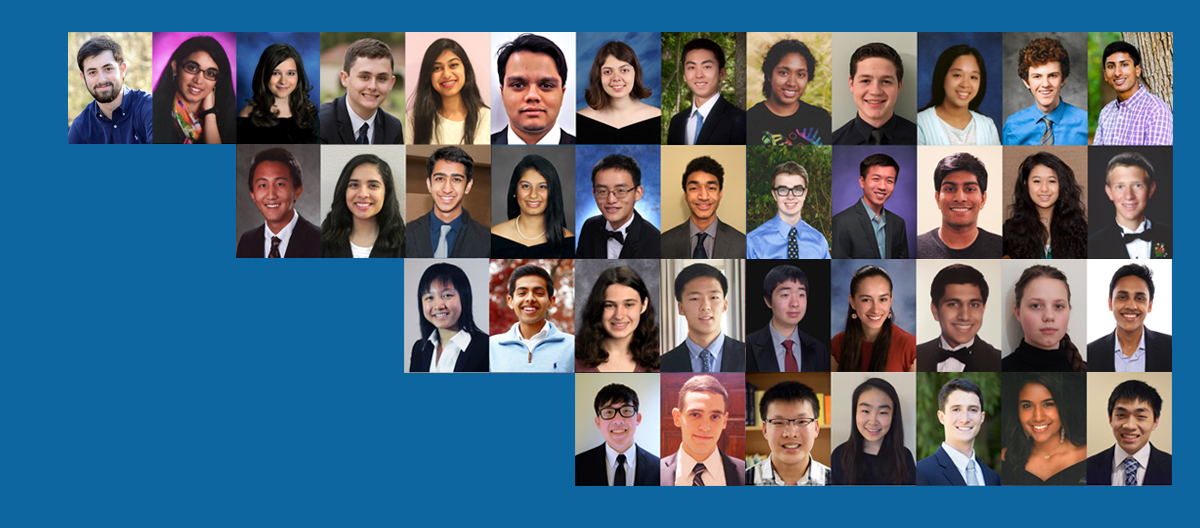 The 2017 Regeneron Science Talent Search was covered in major media outlets. Below is a wrap-up of the must-see coverage:
CBS This Morning: Teen scientists solve mysteries, compete for "junior Nobel Prize"
"The national Regeneron Science Talent Search is an annual competition known among scientists as a junior Nobel Prize. Some of the winners have gone on to win a real Nobel. This year's finalists were awarded more than $1.8 million.
Led on by cheers from her fellow competitors, Indrani Das was awarded first place for her research on treating brain injuries."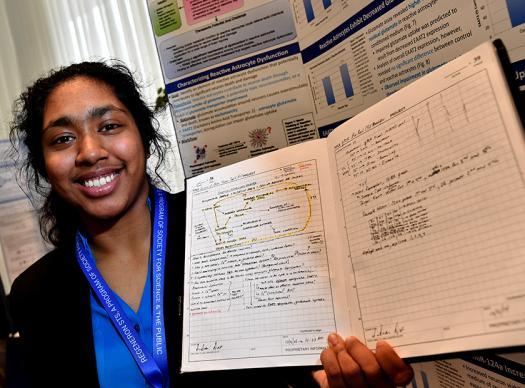 CBS This Morning: Society for Science & the Public CEO on rise of bioinformatics projects
"Maya Ajmera, president and CEO of Society for Science & the Public, which runs the Regeneron Science Talent Search competition, tells CBS News about the types of projects students have been tackling in the so-called junior Nobel Prize."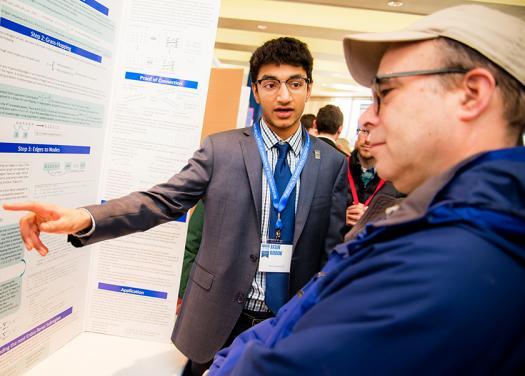 Lafayette Journal & Courier: WL teen takes home $150K prize in national contest
"A West Lafayette High School senior took home the third place prize, a scholarship of $150,000, Tuesday night in the annual Regeneron Science Talent Search.
Arjun Ramani, a senior at West Lafayette High School, won the third place spot for blend[ing] the mathematical field of graph theory with computer programming to answer questions about networks."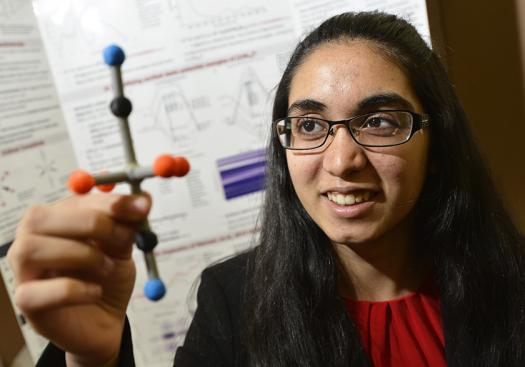 Newsday: Jericho HS senior Archana Verma places fifth in nat'l science contest
"Jericho High School senior Archana Verma won fifth place Tuesday night in one of the nation's most prestigious science and math competitions for her work that could lead to efficient solar energy windows.
Verma was one of three Long Island seniors among the nation's top young scientific minds chosen as finalists from 1,749 entries in the Regeneron Science Talent Search."
Philadelphia Inquirer: Schwenksville teen wins $175,000 for science project
"Aaron J. Yeiser spent last year on a heavy-duty math project that most of his fellow 18-year-olds – heck, most anybody – can only begin to comprehend: developing a new method to analyze turbulent air flow.
The senior at Perkiomen Valley High School won second place in the national Regeneron Science Talent Search, an honor that comes with a $175,000 award.
Alex Townsend, an assistant professor of mathematics at Cornell University who served as Yeiser's mentor, predicted a bright future for the young man. 'I don't know any other 18-year-old that could have gotten to this stage,' Townsend said. 'I don't think I could have even comprehended what he was doing when I was 18.'"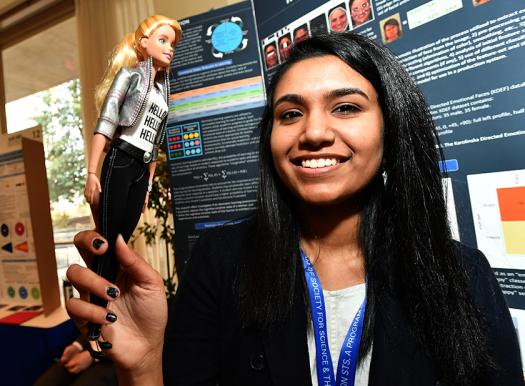 Teen Vogue: Three Regeneron Science Talent Search Finalists Share Their Thoughts on Being Girls in STEM
"[A]ccording to the National Science Board, women make up half of the college-educated workforce, but only 29% of the STEM (science, technology, engineering and mathematics) workforce.
But, that doesn't mean progress isn't happening. That percentage has increased in the past several years, and every day, young girls are working to pursue careers in science — like the 15 female high school seniors currently competing as finalists in the Regeneron Science Talent Search, the nation's most prestigious science and math competition for high school seniors. Those 15 young women make up 38% of the 40 finalists from all over the country who traveled to Washington, D.C. for the final judging process after being narrowed down from a field of 1,700 entrants, based on "scientific rigor and [the] world-changing potential of their research projects," according to a statement."
WSJ Live: Teen Scientist Pioneering a New Treatment for Brain Damage
"Meet the winner of this year's Regeneron Science Talent Search: 17-year-old Indrani Das. Indrani joins WSJ's Tanya Rivero to discuss her winning entry into the nation's most prestigious science and math competition as well as her plans for the future."